Welcome to Class 3C
We arrived at school to find our teachers dressed strangely - long black cloaks, we later learned were gowns and flat black square hats. Our classroom tables were arranged in rows, all facing the front. Clues to our next topic, a stunning Start. Our topic? Victorians!
We had to recite the alphabet and write with chalk. The boys and girls were split into different groups for PT, more like the drill that Victorian children would have experienced. We found out that if children misbehaved, they stood in a corner.
Left: Working quietly in the classroom.
Right: Boys file quietly into the classroom.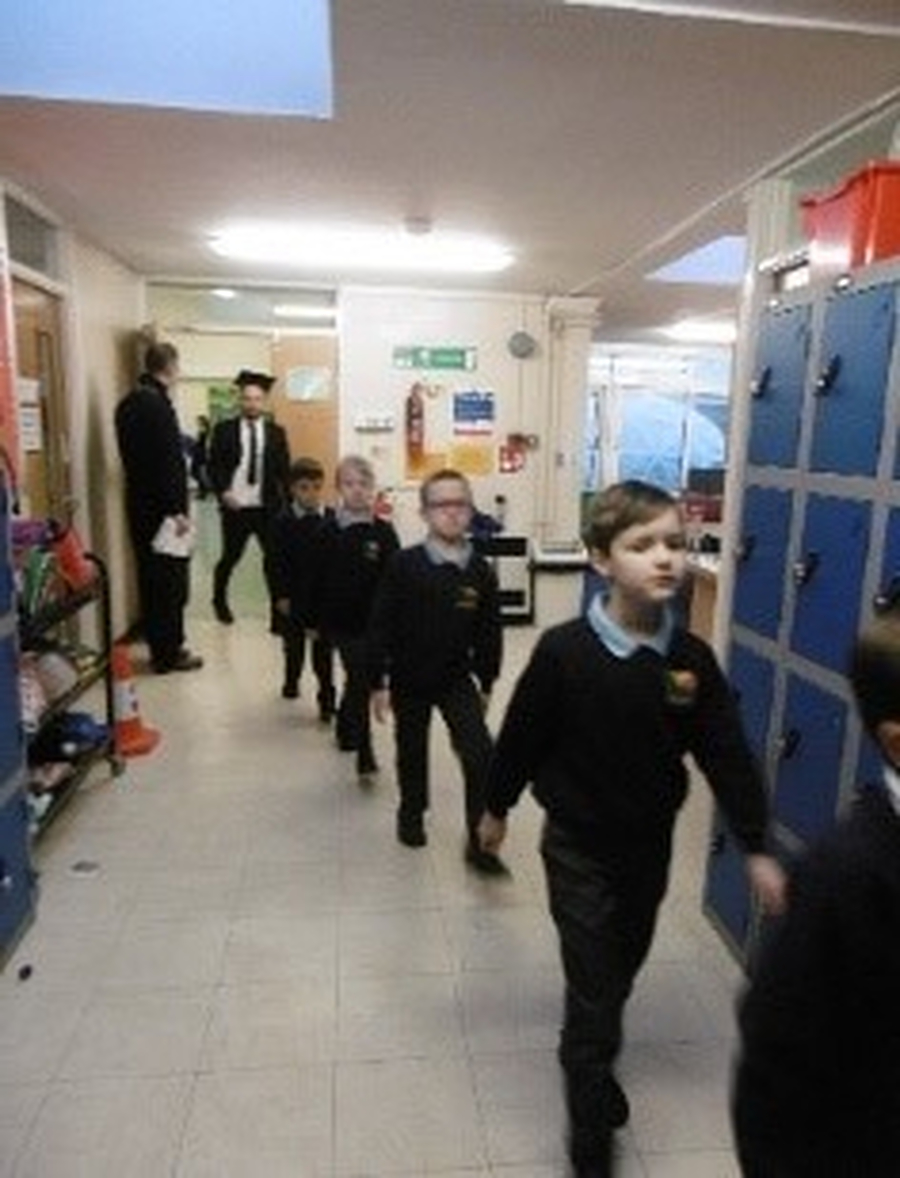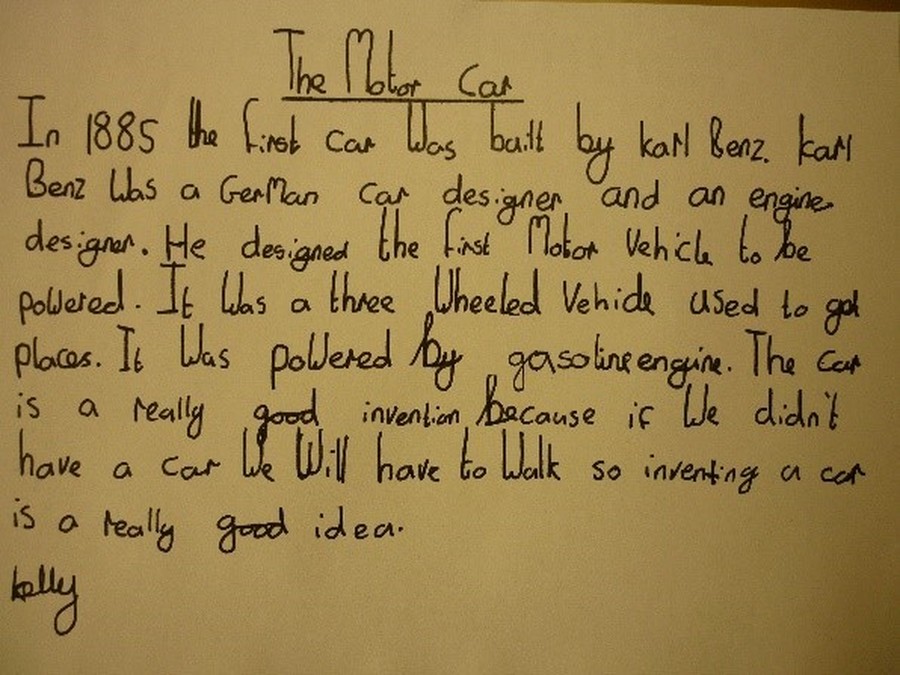 We have learned about Victorian inventions. If the motor car hadn't been invented, we wouldn't be able to travel so easily today.
After finding out about Victorian inventions, we invented our own Robo-dog.
Now we are finding out about the life of a Victorian child.