Hi, my name is Olivia and this is what I did on Saturday...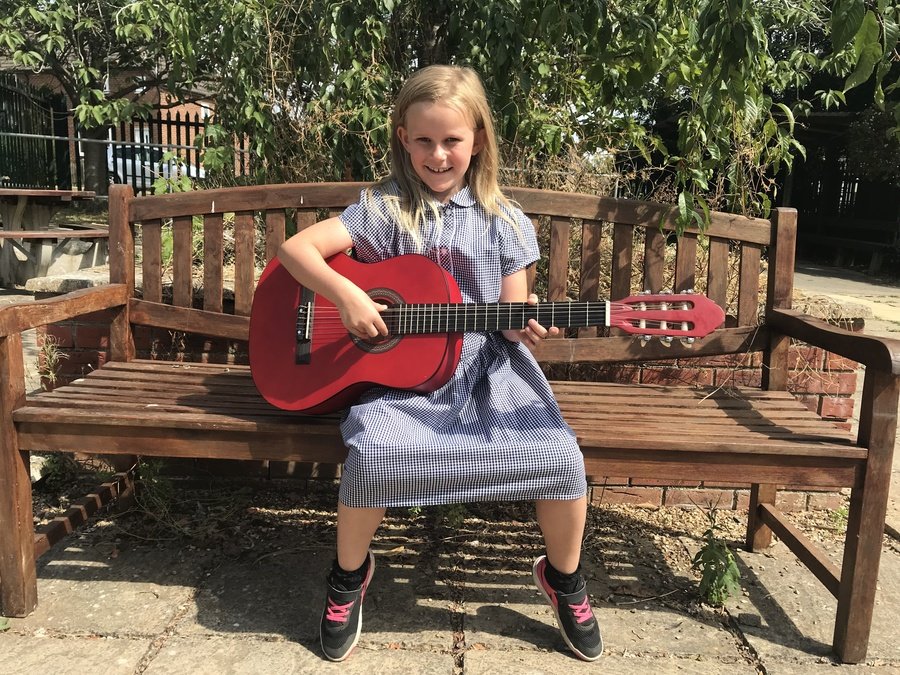 On Saturday I was playing my guitar at home and asked if I could play it outside. My dad came with me and told me about busking. Before long the people walking past my house stopped to listen to my music and gave me their change. I have decided to give the money I collected to this year's school charity 'Water Aid'.
Altogether I have collected £4.75.
Well done Olivia, we are all very proud of you.
What a kind and thoughtful thing to do!
Our third and final topic of the year is 'Storms and Shipwrecks'. Over the Easter holidays, all members of Year 3 collected as much cardboard as they could ready for the first day of term.
They used this to make their own junk model ships in groups. We had some great results!