Summer Term: Bonjour! Comment allez-vous?
Welcome to 3/4H's Summer Term of fun - La France Fantastique style!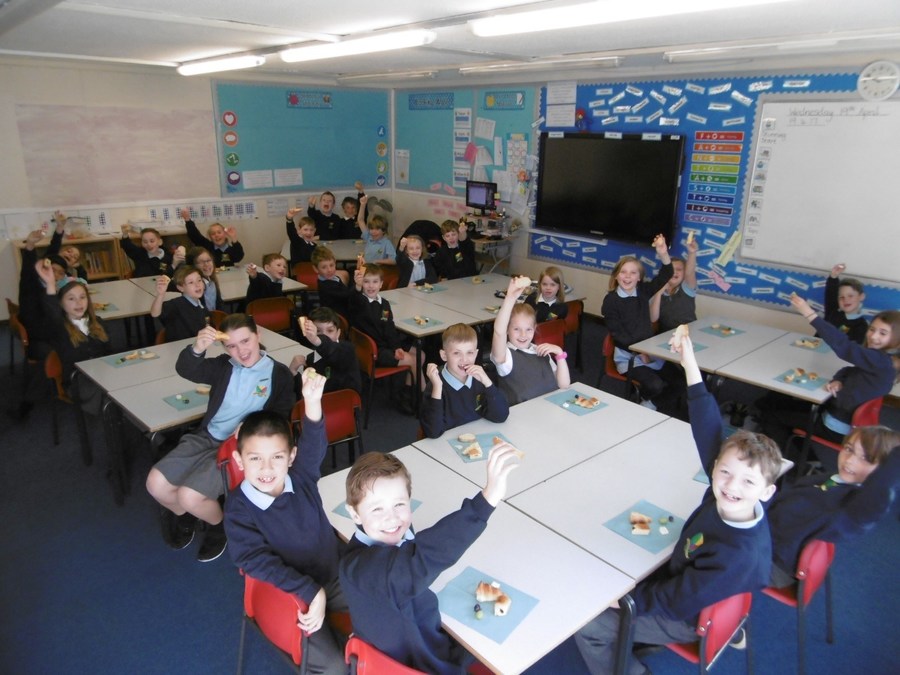 "Care for grapes, cheese, baguette, croissant and pain au chocolat 3/4H?" Miss Healy asked.
"Don't mind if we do!
We love a stunning start with an edible clue!"
First we nibbled, then we munched,
and even chomped on the Brie.
We talked about what we could smell, taste and what we could see.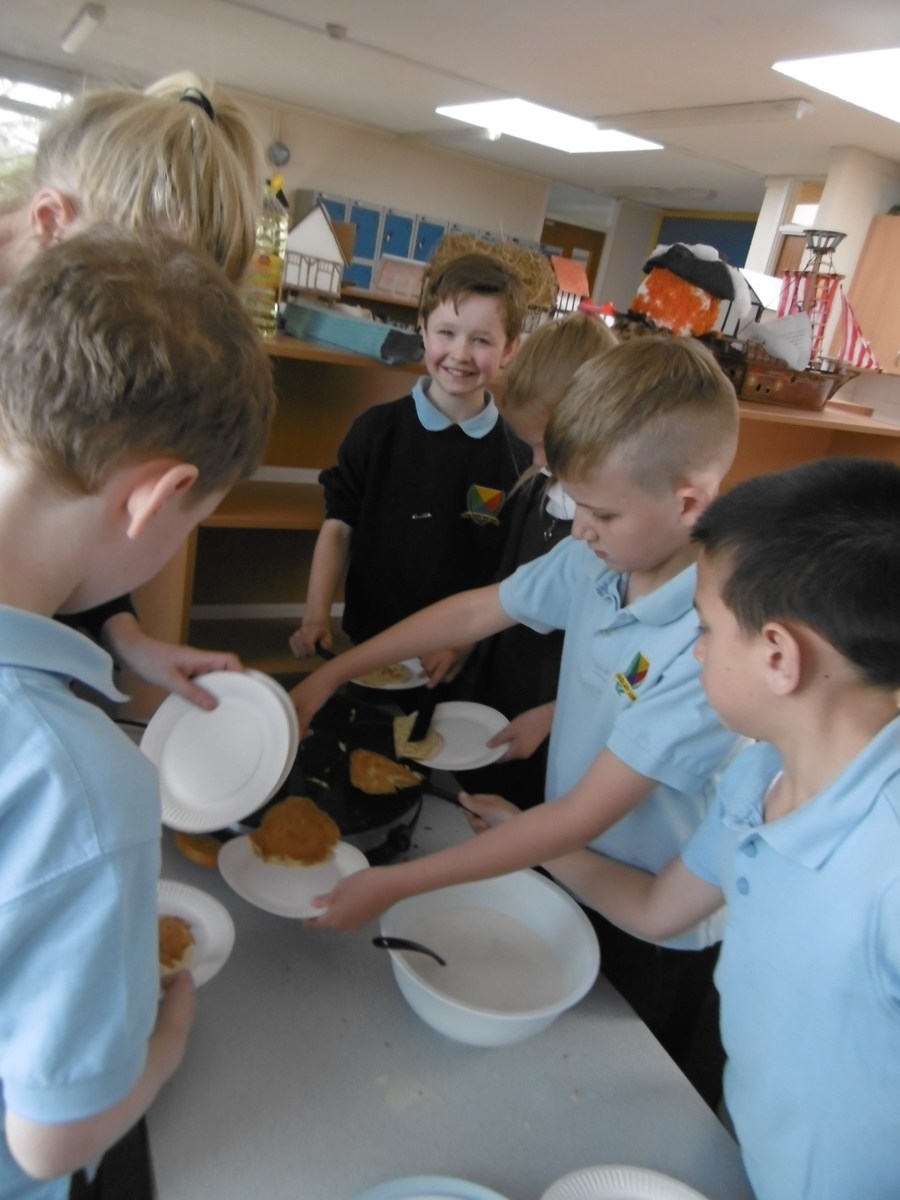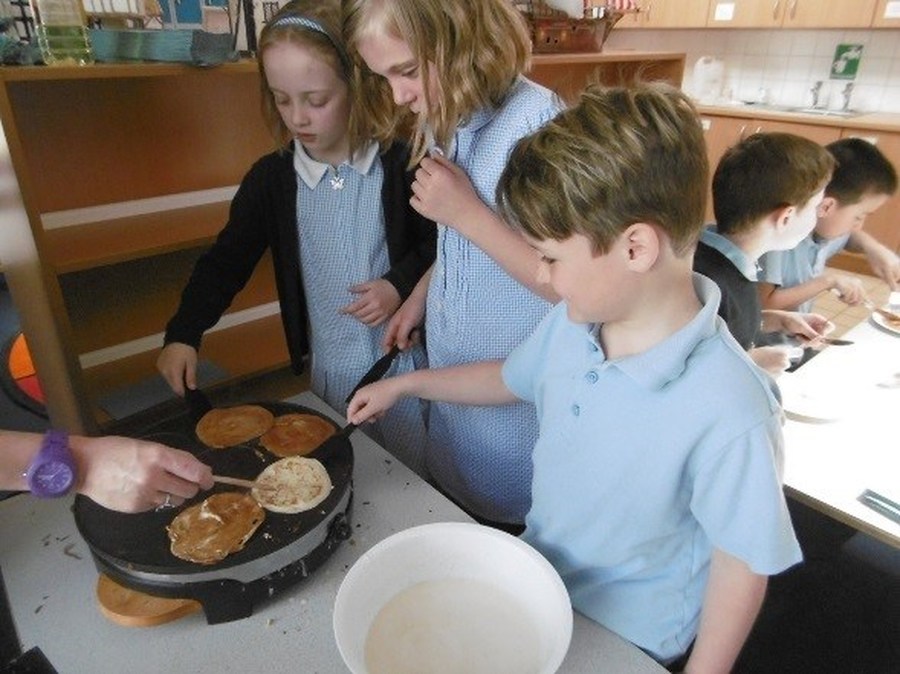 We set to work exploring a map of France.
Miss Davies helped us make crepes too - what a great chance
(to eat, again).
In Literacy, The FANTASTICs meet 'The cat who walked across France'. Simple. Compound and Complex sentences – check it out, have a glance.
At the crack of dawn, the cat would watch the trees sway like flags. (Reuben Cullup, Year 4)
In the evening, the grey, fluffy cat listened to the peaceful blue sea and he purred loudly. (Elliott Burnett, Year 3)
Happily, the grey cat dreamed about the bluegrass behind the house, when a cow mooed like thunder. (Cody Moratelli, Year 4)
Sadly, the cat strolled through the fresh grass and he remembered the stone house. (James Garrett, Year 3)
On the dry, stiff hay, the cat slept like a log. (Kaitlyn Shirley, Year 4)
Slowly, the car walked along the prickly grass and he could smell the fresh river (Verity Davies, Year 3)
Hungrily, the cat smelled the fresh fish in the lake and he sniffed for the white field mice. (Phoebe Wilkins, Year 4)
Stay tuned for the next instalment of our French adventure. Au revoir!