Class 3/4M
Welcome to Class 3/4M
We have been studying rainforests and we visited the Living Rainforest for our "marvellous middle". We really enjoyed this trip. We now know the definition of "humid"! We saw lots of different plants and animals.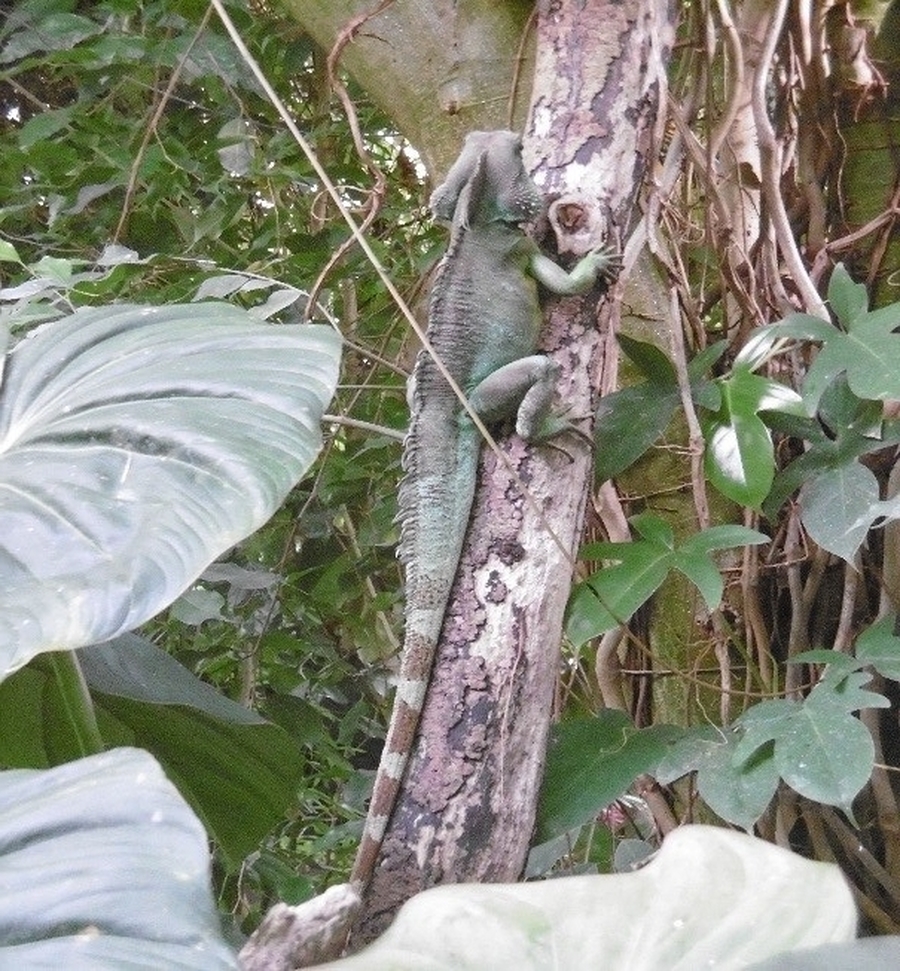 Left: We liked the lizard (a water dragon) which was camouflaged on a tree branch.
Right: 3/4M enjoyed their visit.
Below: Dave Sharpe came to visit us with his amazing collection of insects and reptiles. Some were nice, some not so nice!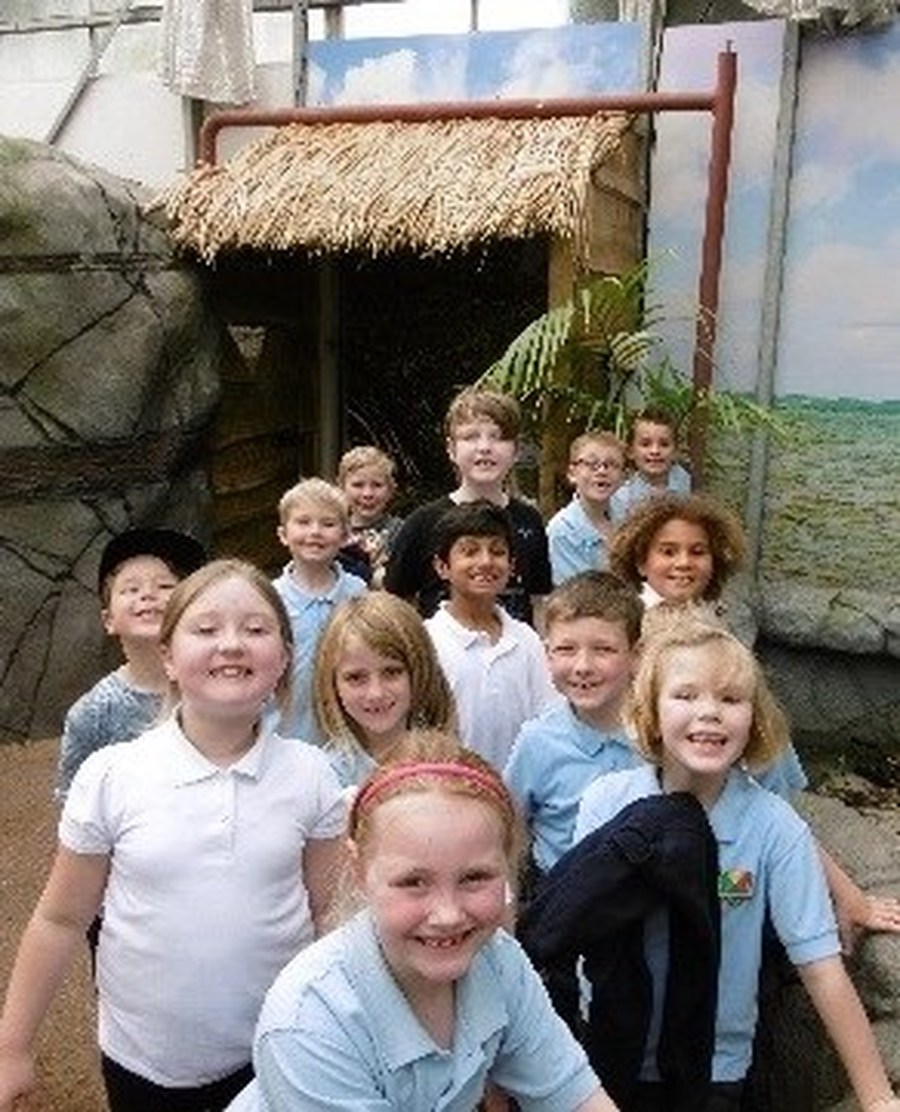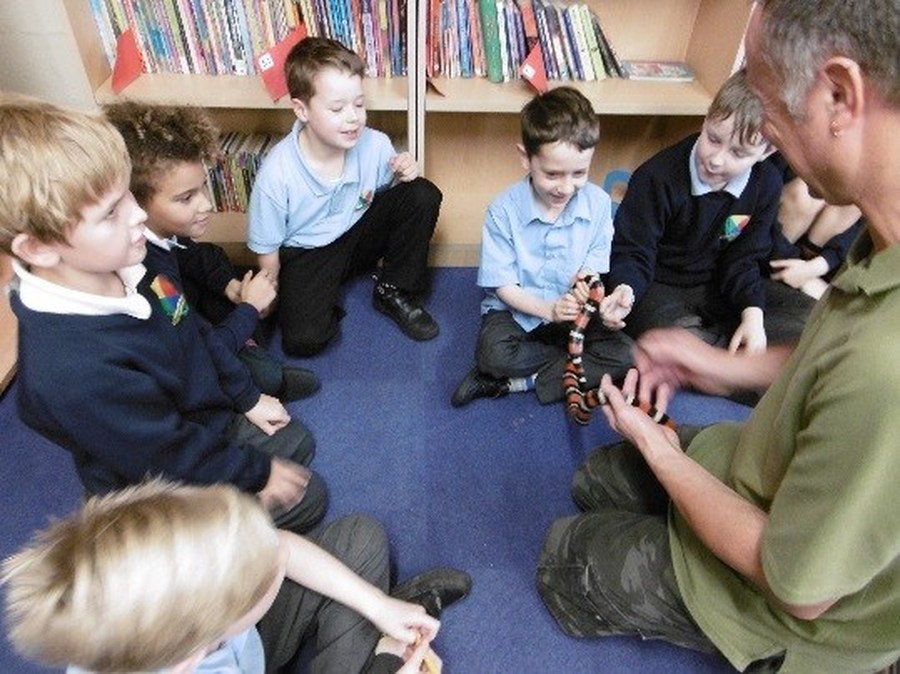 Mr Sharpe brought crickets, snails, leeches, cockroaches, snakes, spiders and lizards into school.
We liked the snake and his bearded dragon.
How well Class 3/4 M listened. They asked sensible questions and gave good answers.
Well done 3/4M.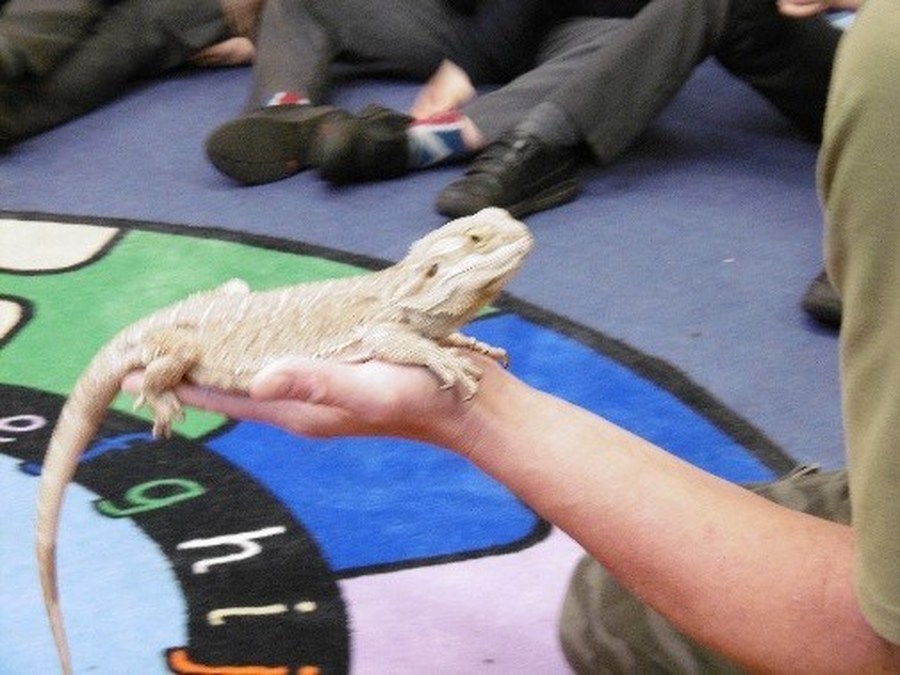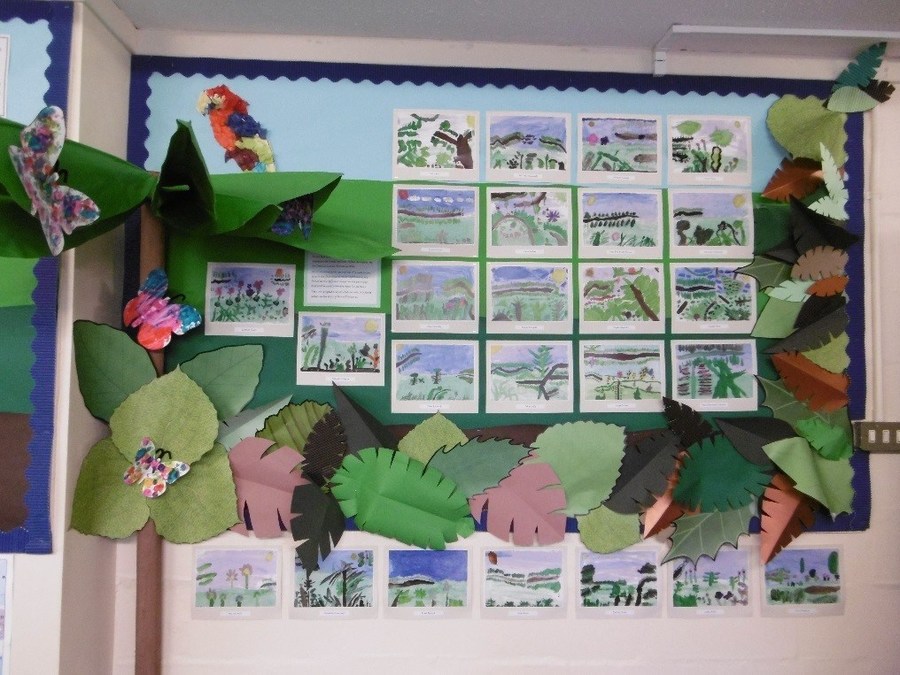 The creativity and variety of homework created by the children in 3/4M was outstanding. Children made miniature rainforests, pictures of different animals, PowerPoint presentations, and fantastic facts - even a homemade musical instrument, used by one of the tribes.
In art lessons in school 3/4M looked at the work of post impressionist painter Henri Rousseau. Born in France in 1844, he was renown for his jungle paintings, yet he never left France. 3/4M created their own "Henri Rousseau pictures".