Year 4's Stunning Start.
4EP and 4S returned after the Easter break to see our classrooms transformed into stormy ocean scenes complete with a working light house!
Year 4 were split into 3 groups and took part in 3 workshops throughout the day.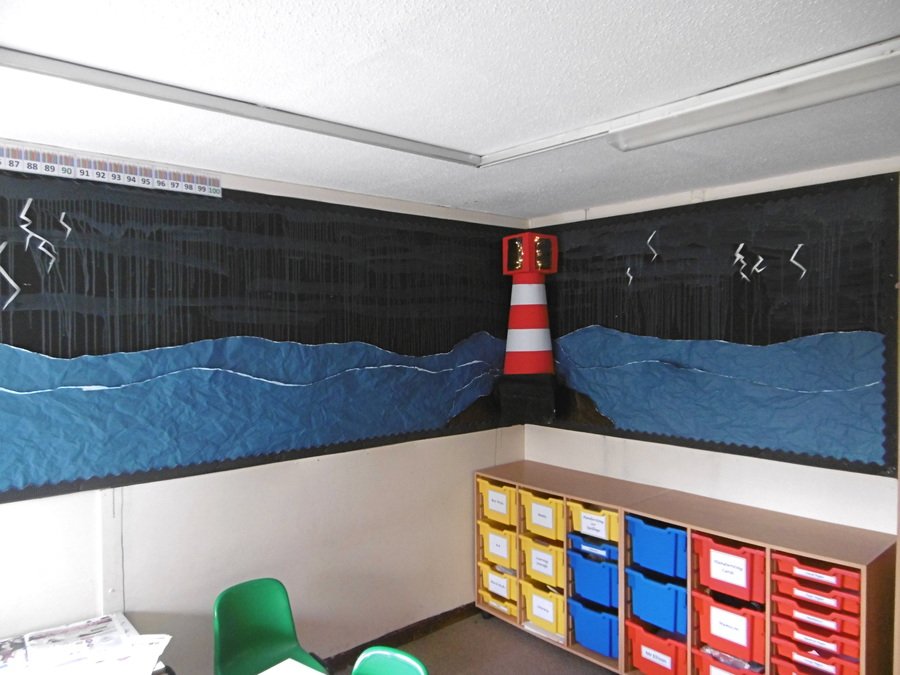 First we gathered in the hall onto an island where we set the scene...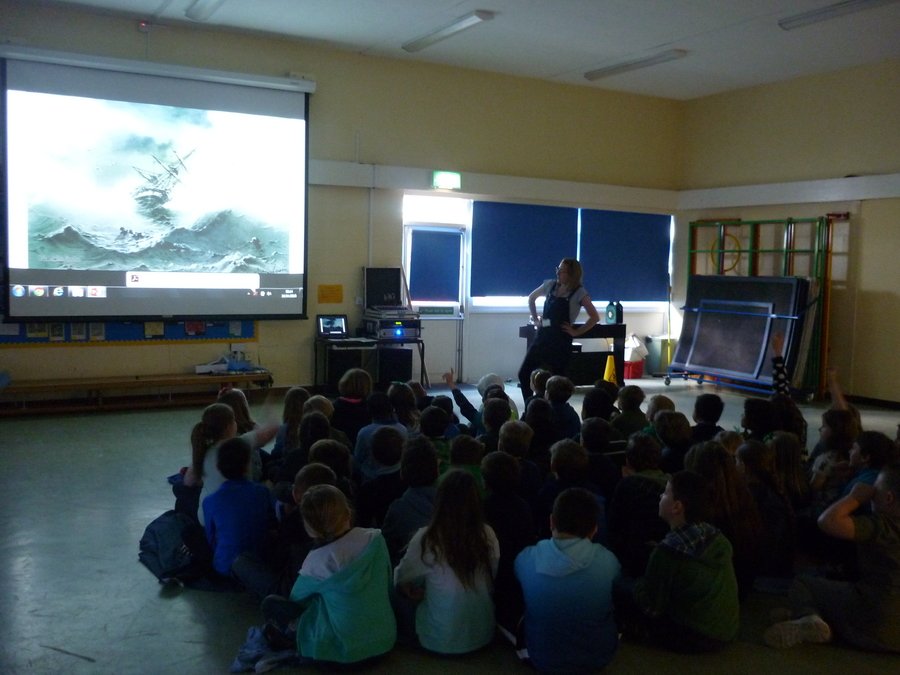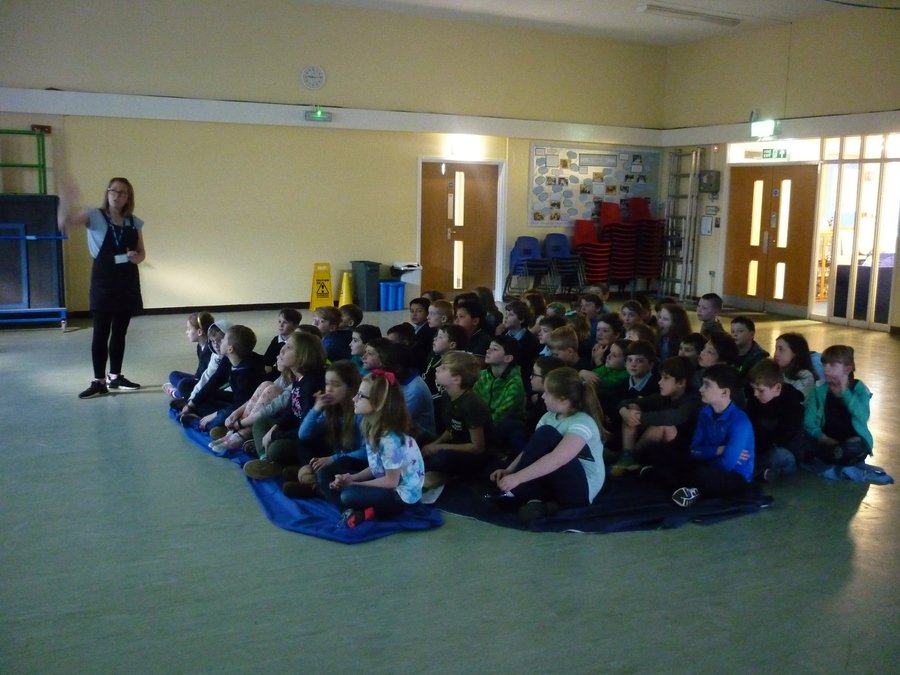 In workshop 1 the children took part in drama exercises based on 'The Tempest' by William Shakespeare.
"I enjoyed the drama, you get to be dramatic and be someone else." Phoebe W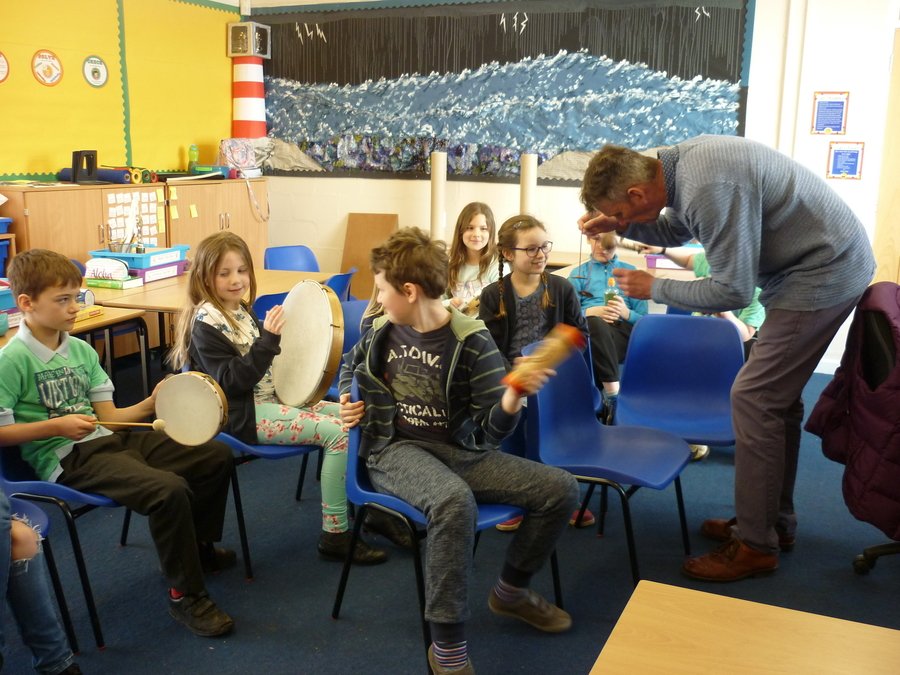 In workshop two the children experienced different ways of making sounds using a range of techniques from water filled bottles, spinning pieces of pipe and wobble boards. The sounds created were like the ocean. We also learnt about the ear and how we hear sound.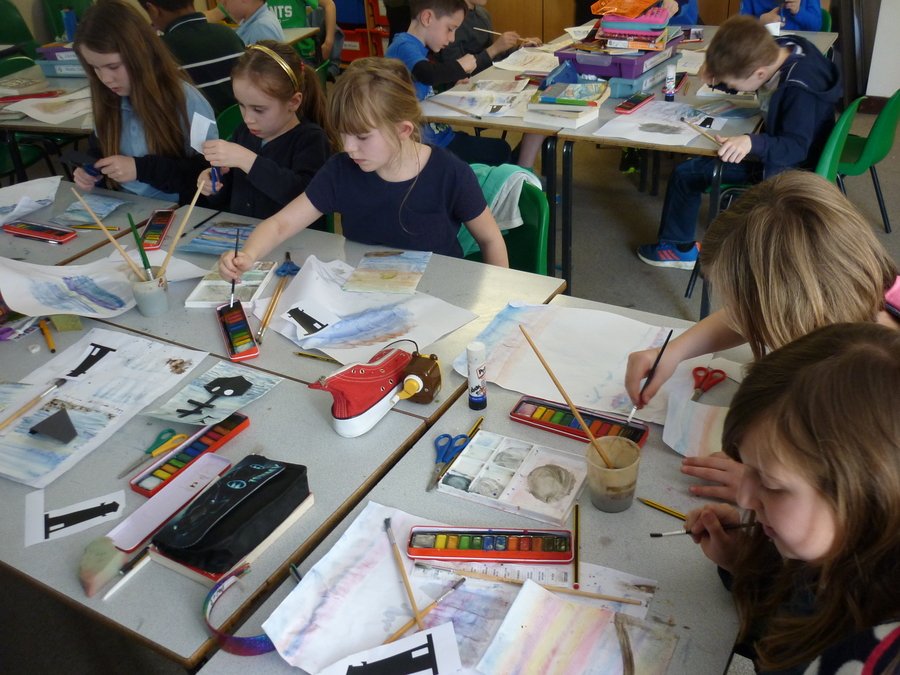 In workshop three the children created beautiful watercolour paintings based on the ocean. Year 4 had to decide what mood they wanted their painting to have and which colours would set the mood.
"I liked trying out the new styles of instruments." Yuvraj
At the end of the day we gathered in the hall to showcase and share our experiences. We also discussed what we enjoyed the most.
"I like making things and all the different noises." Kian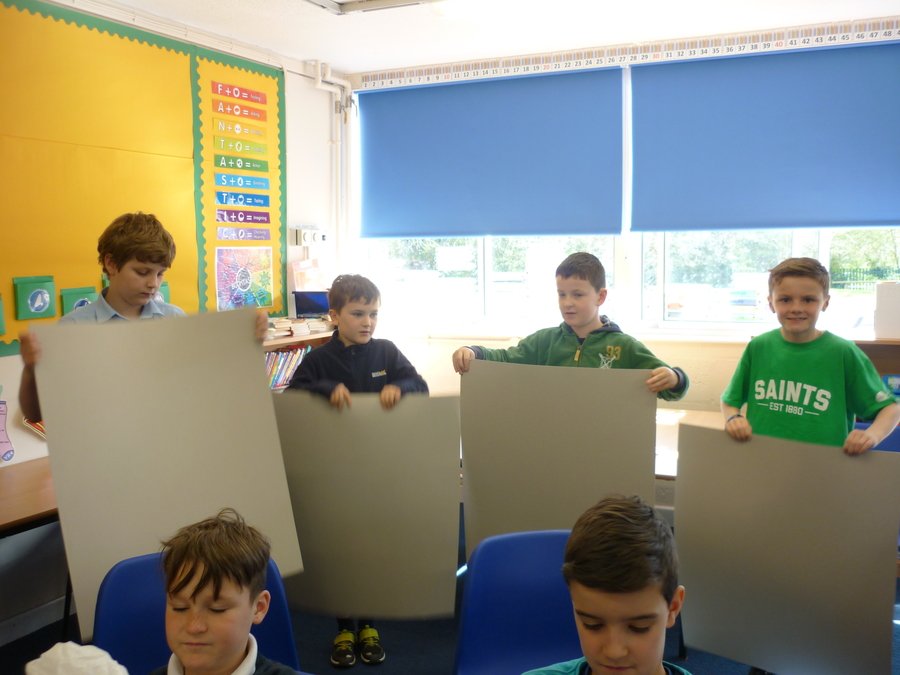 "I like doing the art because I got to use paint and colour." Hope