The children were very please to welcome a visitor from the past this week. Mr George Mears came to tell us all about what it was like to be in charge of making Big Ben for the clock tower at the Palace of Westminster.
Mr Mears was the Master Bell Founder at the White Chapel Bell Foundry in 1858 when, after the first bell cracked, he and his fellow craftsmen used the melted down pieces to forge the bell that still chimes across London today.
The children took great delight in interviewing Mr Mears and hearing first-hand what it was like to be part of such an important occasion.
The children will soon be writing newspaper reports on the day Big Ben chimed for the very first time.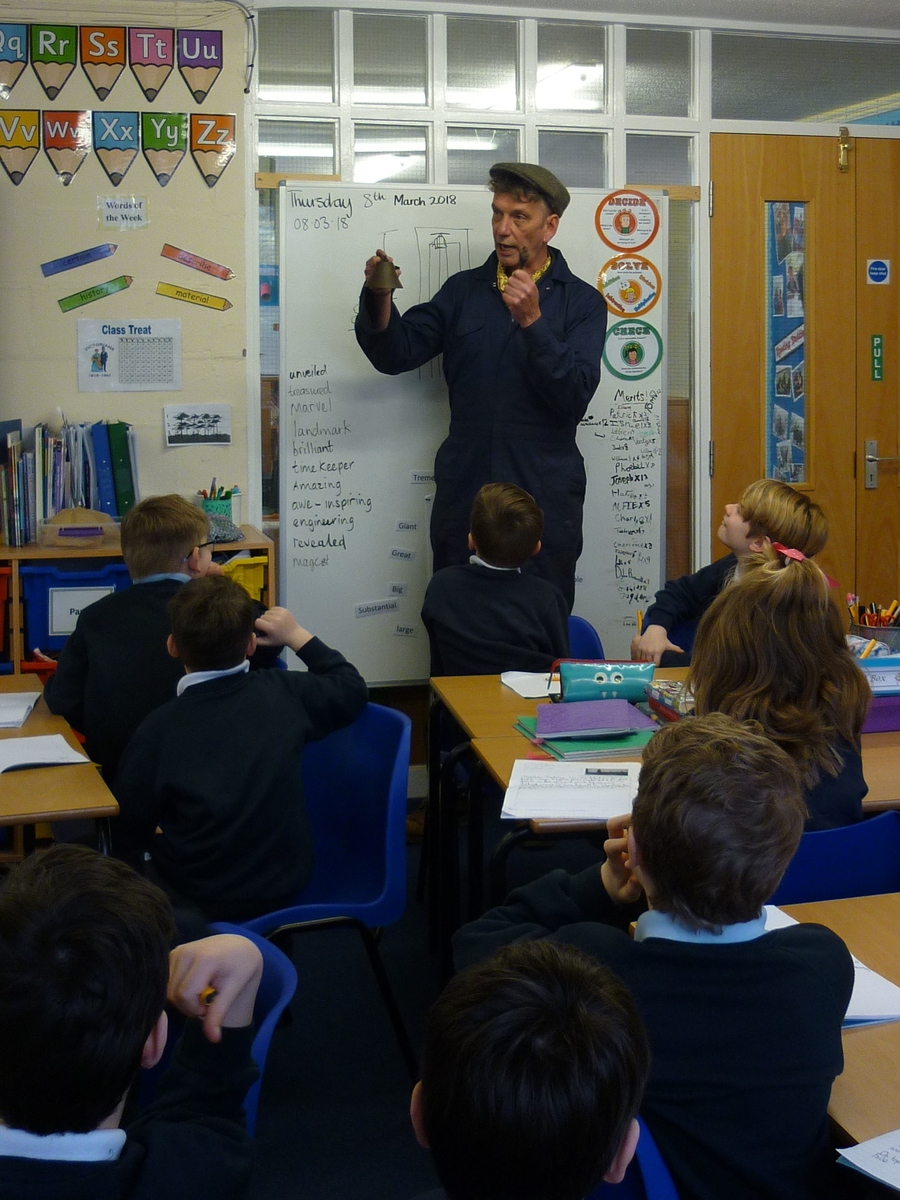 Mr Mears with children from class 4EP