Mrs Newbery's Class - 5/6N
La France Fantastique
with literacy work based on "The Family Under the Bridge"
by Natalie Savage-Carlson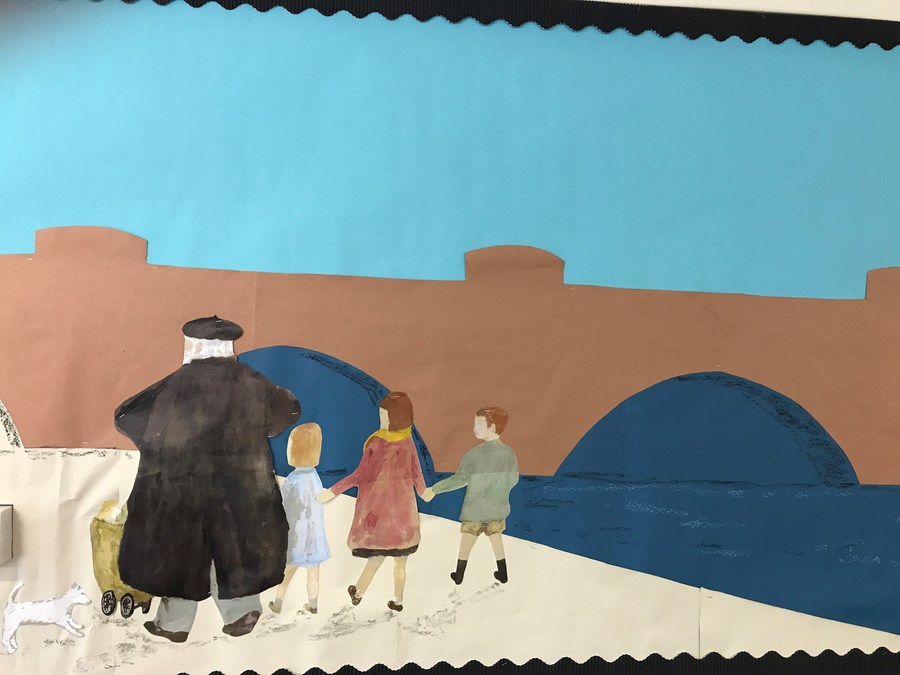 Our Stunning Start........
The children arrived at school to find their classroom transformed into a French Café
.
A coded message informed the children of their next topic....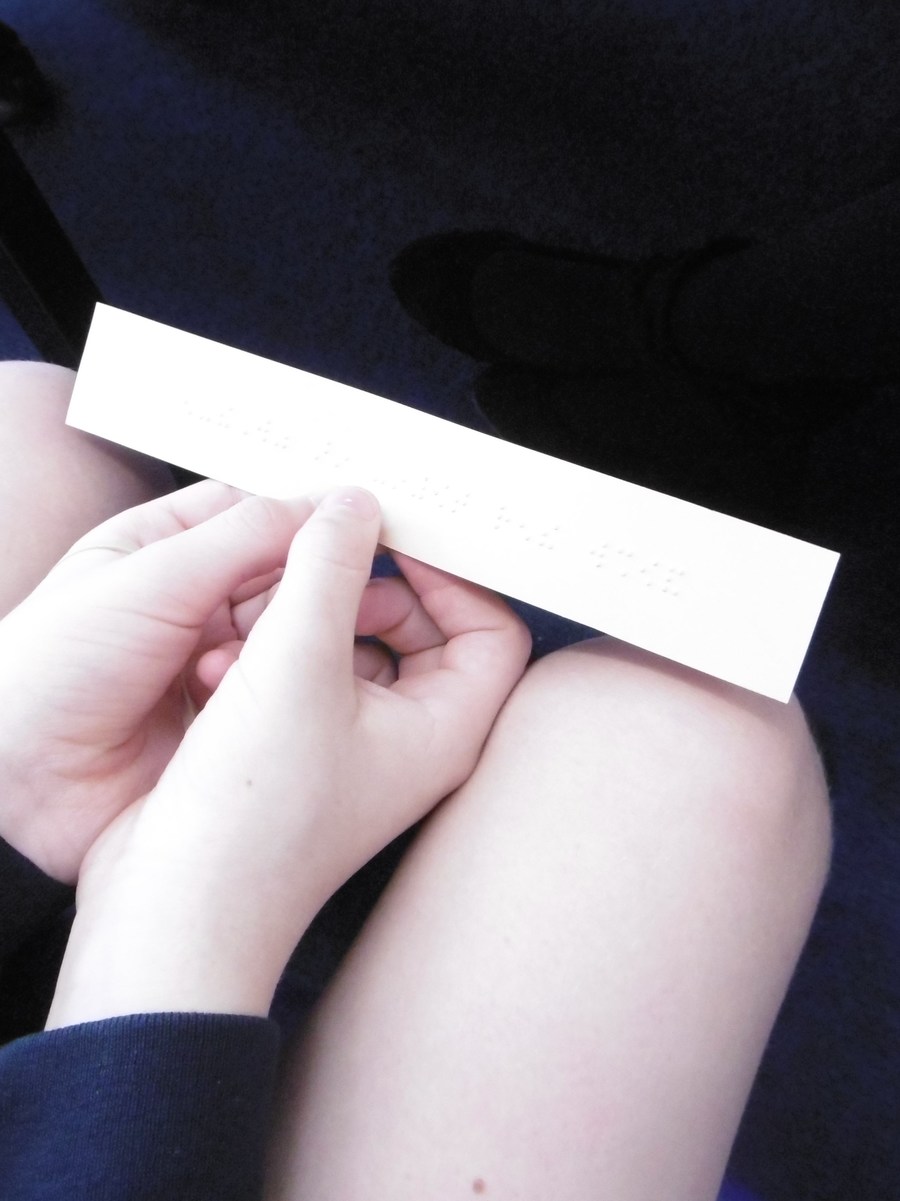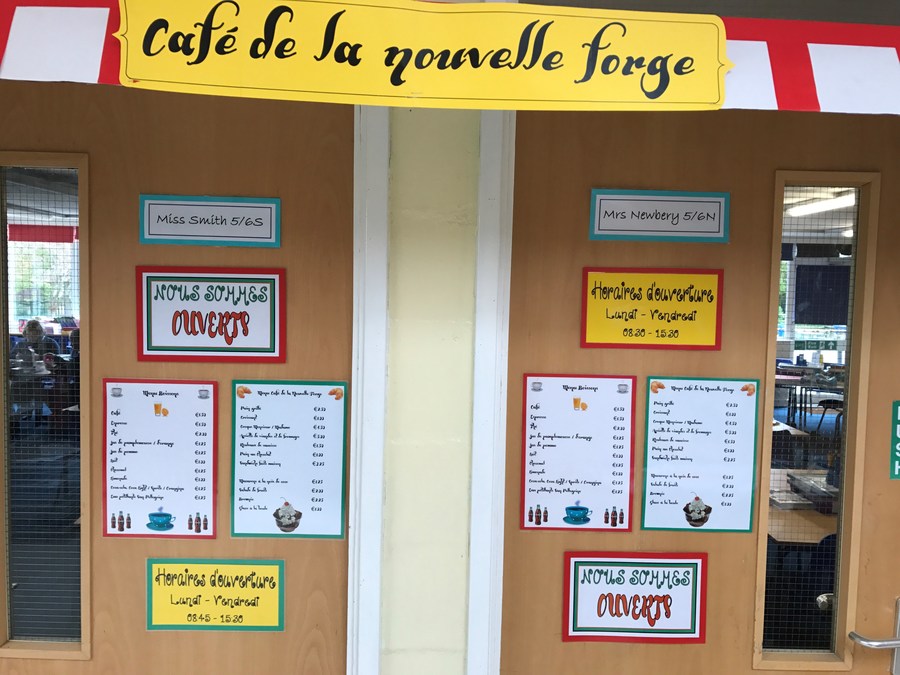 Louis Braille was the youngest of 4 children. He was born in Coupvray, France in 1809. Blinded by an accident at the age of 3 he still became an excellent scholar. At the age of 10 he was sent to the Royal Institute for Blind Youth in Paris. By the age of 15 he had developed a tactile system that would enable visually impaired people to both read and write. Known today simply as "Braille", his system is still in use the world over.
The coded message: YOUR NEW TOPIC IS FRANCE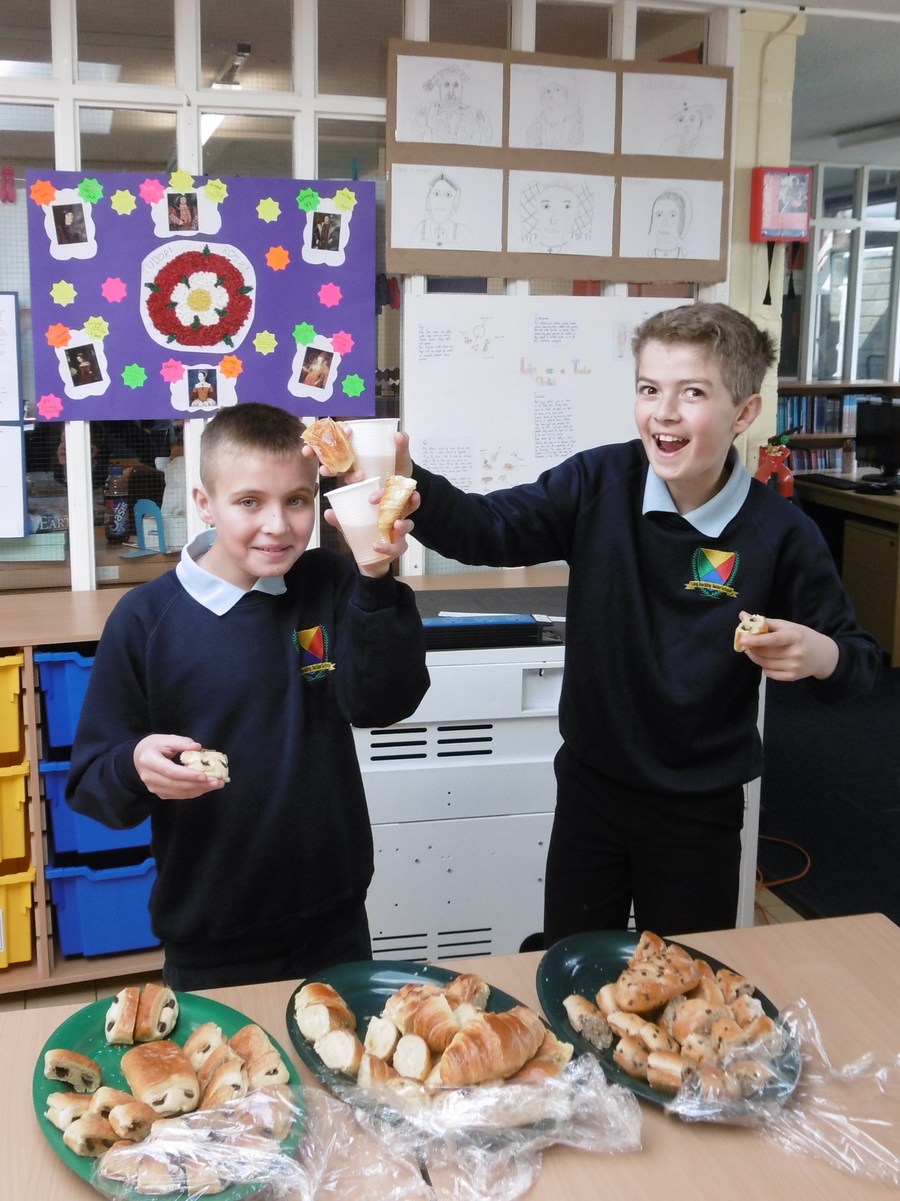 The children enjoyed a taste of France........
Brioche
croissant, pain au chocolat
(and apple juice to represent wine!)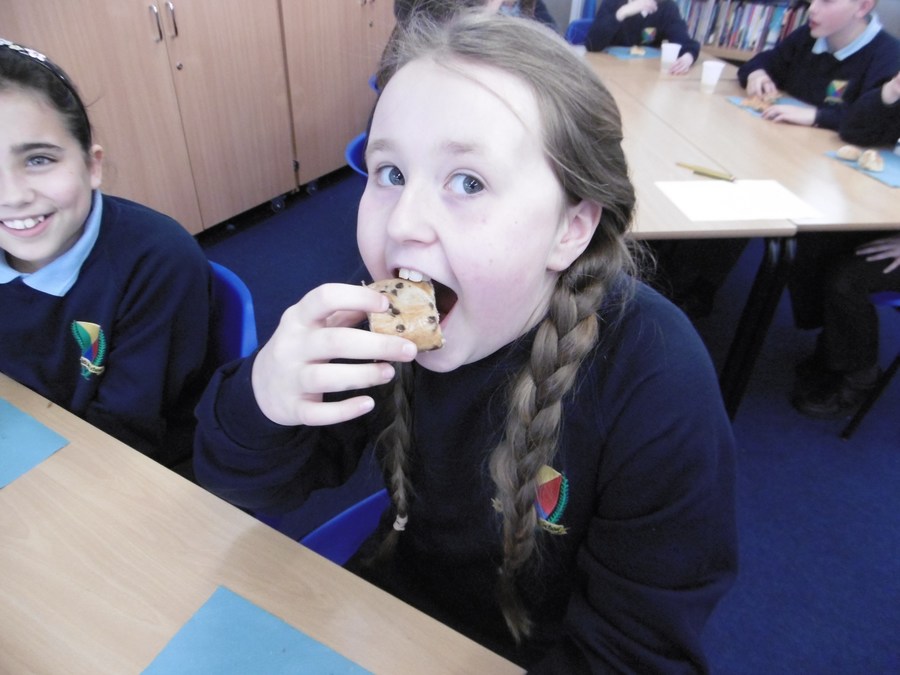 The children are working on their own story, based very loosely on a book they are reading in class. "The Family Under the Bridge" is set in Paris.