Miss Smith's Class - 5/6S
We started our Rainforest project with a "taste of Mexico".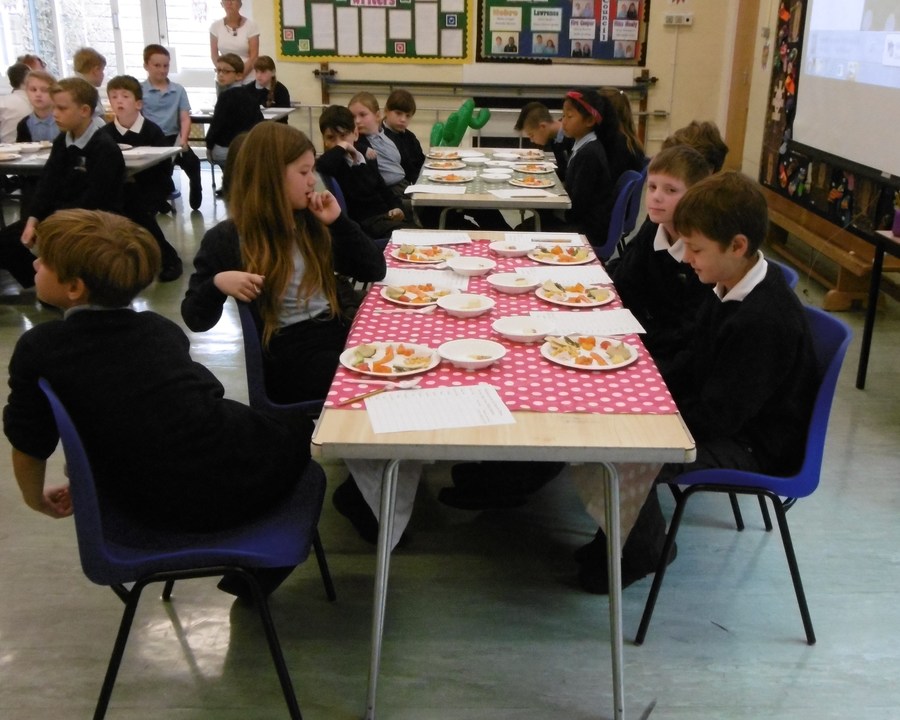 Each child was given a flavour of Mexico. Equipped with a list of foods, children had to say what they enjoyed and what they didn't. The children were very good, they tried most things. Pineapple was very popular, avocado and squash very unpopular - too slimy was their joint decision!