Miss Smith's Class - 5/6S
Our latest topic is "La France Fantastique"
Our stunning start began with a message written in Braille.
This machine writes on Braille.
We wrote our names in Braille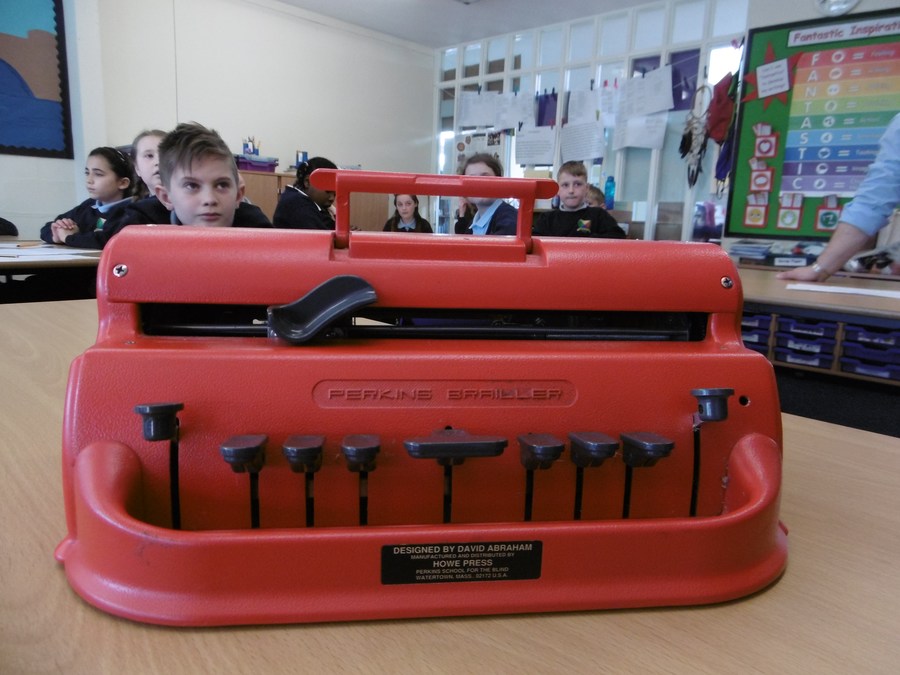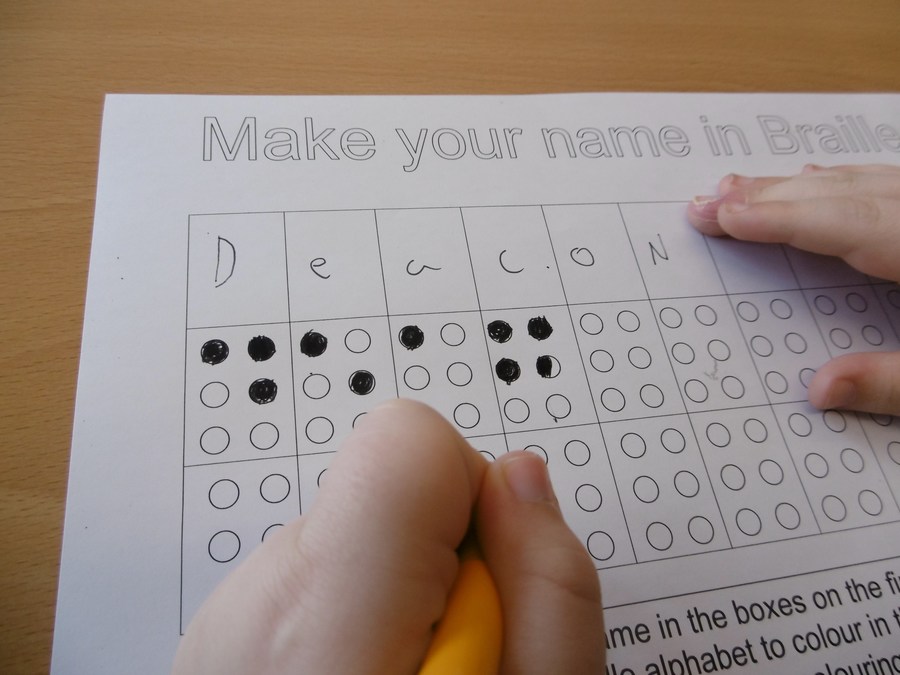 Imagining we were in a French Café, we listened to French music and ate a delicious petit dejeuner.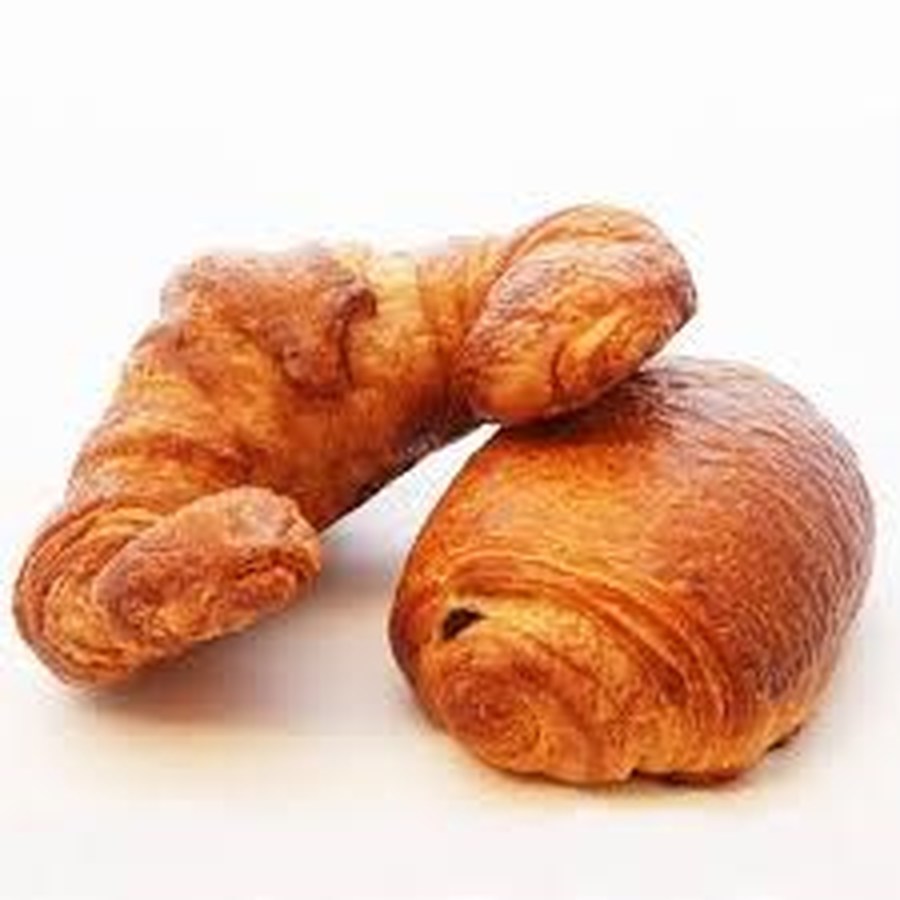 We are learning all about France and are writing descriptive stories, set in Paris.