On the morning of Monday 18th September, we entered the school to rather a puzzling sight. Our year 5/6 teachers were dressed in their winter gear and told us to prepare for a blizzard in the classrooms!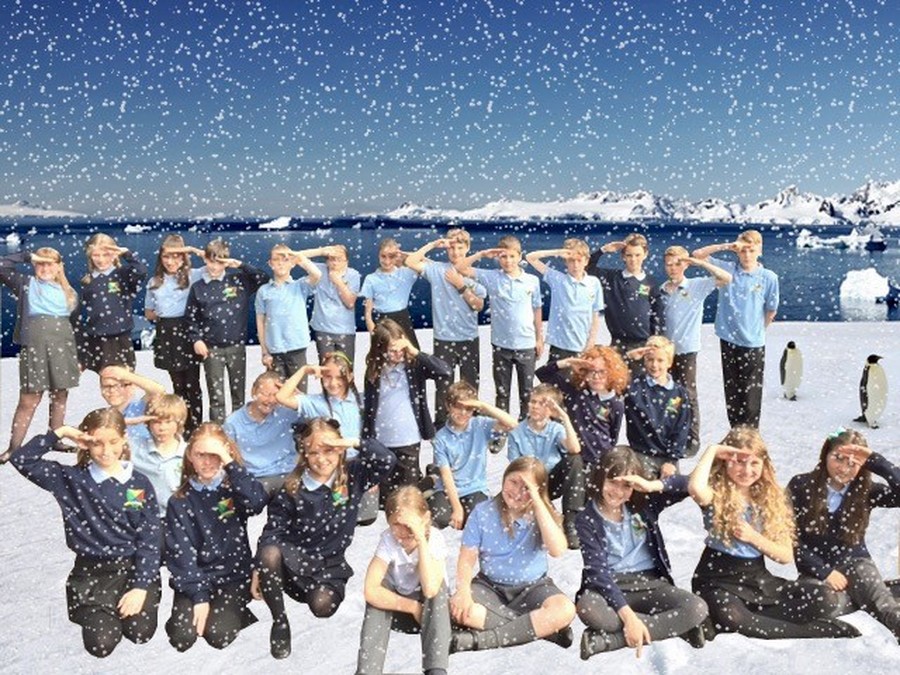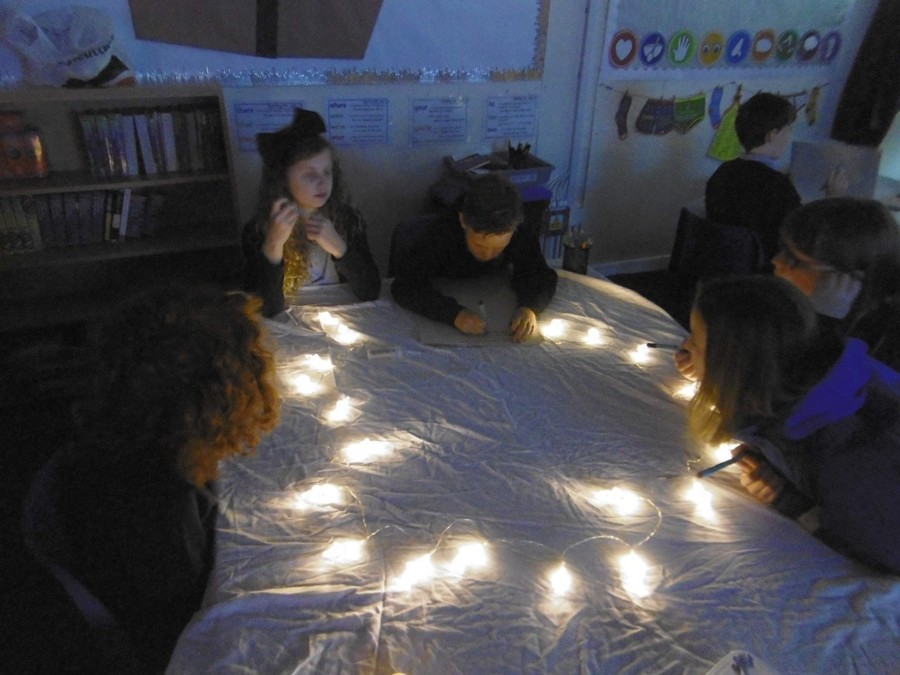 With curiosity galore, we stepped into our classroom and were greeted by lights and blocks of ice. Howling wind filled the air as we tiptoed around and whispered our thoughts and ideas to each other. We discussed ice blocks holding clues, candles, ships, snow and penguins.
What could this topic be?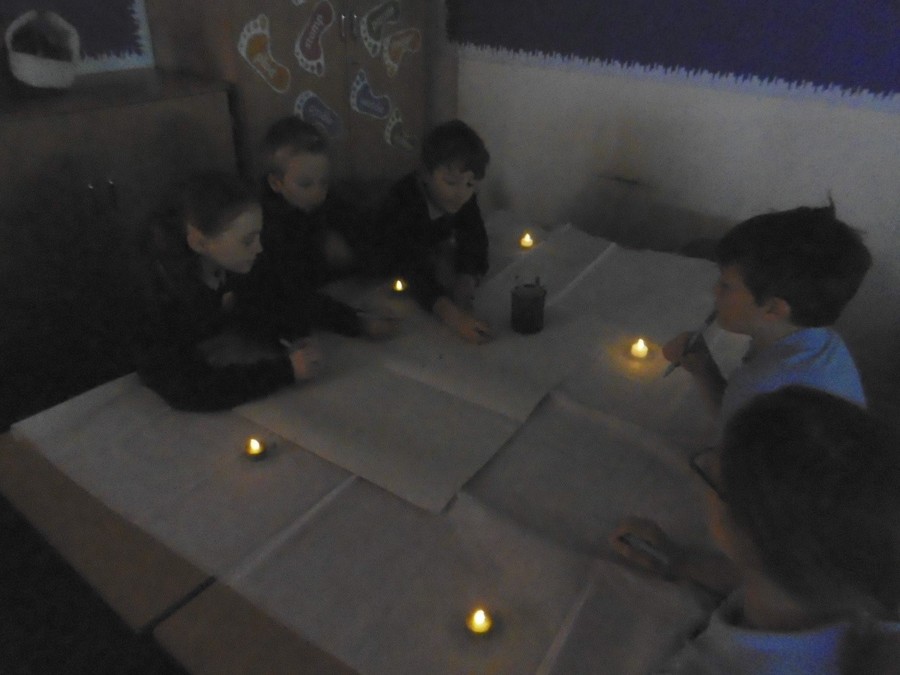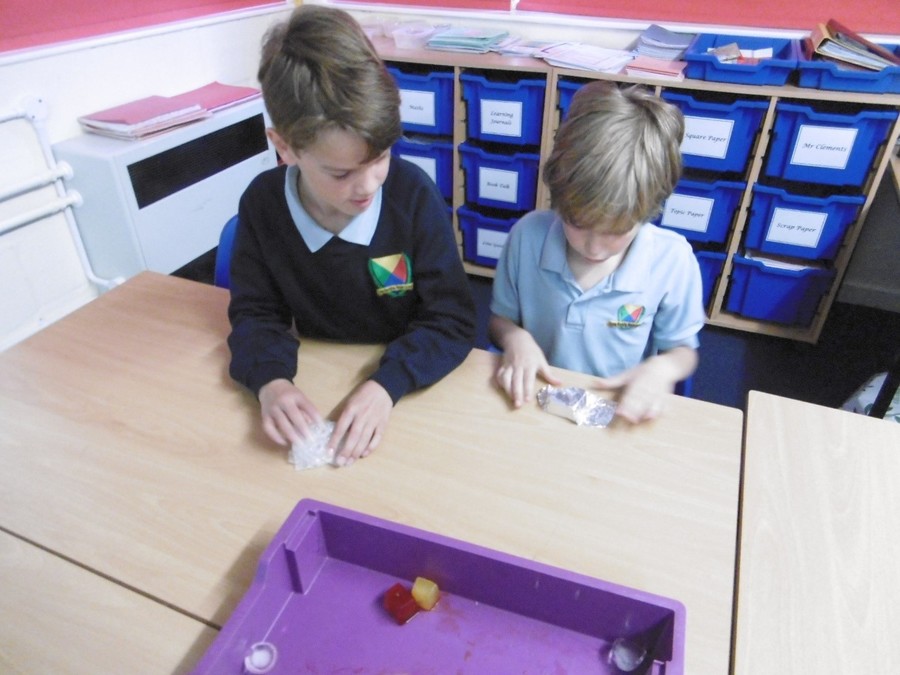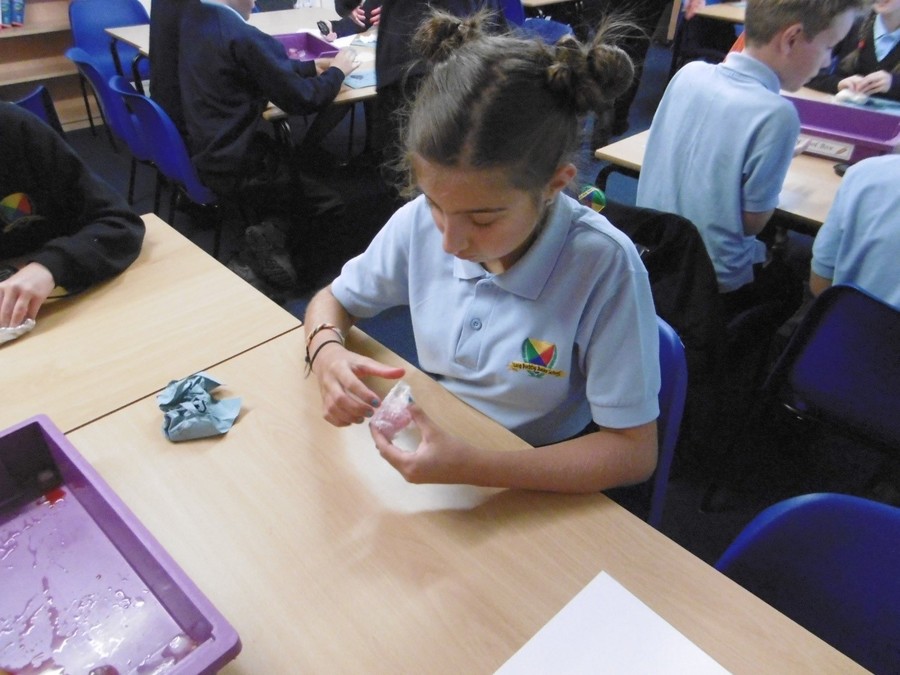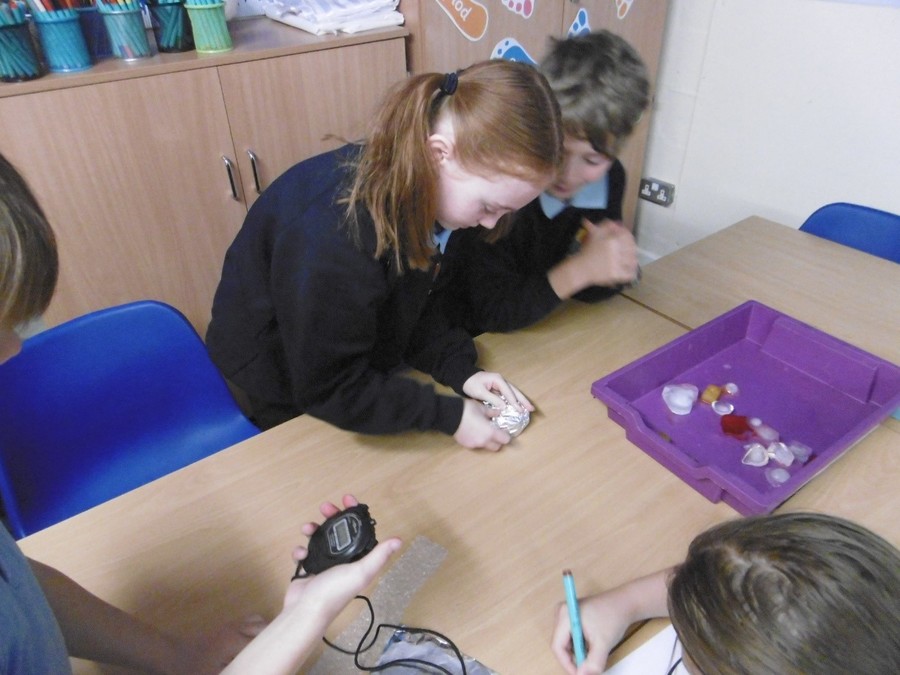 In order to find an effective way to melt the ice blocks and discover the clues, we conducted an ice experiment. We wrapped smaller pieces of ice in different fabrics to try to see which were good insulators and which were poor insulators.
We discovered that foil and bubble-wrap are effective insulators and fabric and paper helped to melt the ice at a faster rate.
Then there was only one more thing to do....... Break the clues out of the ice. What did we have? Feathers, a ship, a compass, a map and an advertisement for shipmates.........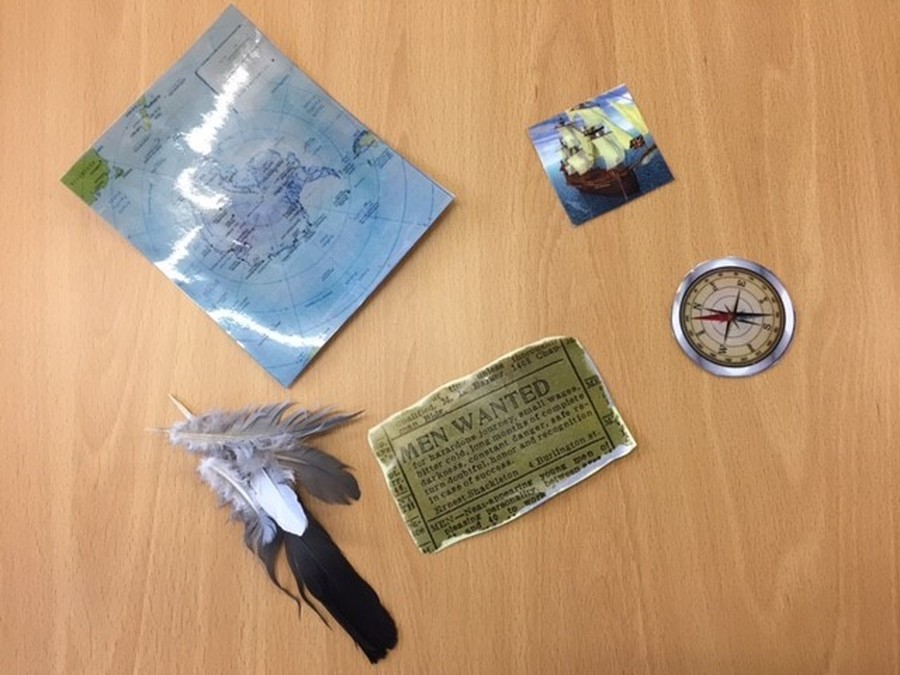 A little thought......and there we had it!.......
We are off on an ice journey to Antarctica, courtesy of Ernest Shackleton's voyage.