Mrs Harrison's Class - 5H
Look at the amazing writing being created by the children of 5H. We love sentence stacking (ask us what it is) as it helps make our writing truly exciting. If you don't believe us...read for yourselves!
For the 'Sail Away' topic, we are reading Kensuke's Kingdom by Michael Murpurgo. The character, Michael and his parents, together with his dog, Stella Artois have embarked on a once in a life time adventure of sailing around the world on their yacht (The Peggy Sue). Stella has just fallen into the sea, following Michael's football and in his effort to save her, he too has also fallen overboard.
The children were asked to write a paragraph describing what happened next. Read on for their amazing responses...
Salt water swallowed him like a python eating its prey. Fighting for his life, he could just get his head above the freezing water, although not for long. Terrified, he could see the yacht, yet the tide was too strong. Surrounded by the mucky unforgiving ocean, he was scared not knowing what was beneath him; perhaps there were sharks. He was alone. Maybe tonight he would be sleeping with the fishes. "Liam H"
The stinging salt water swallowed him like an anaconda. Gasping for breath, he tried to yell to his unaware parents. Terrified, he yelled some more, yet his calls were not heard. Surrounded by the unforgiving South Atlantic, the Peggy Sue vanished beyond the horizon. It was only him and Stella for 4000 miles. "Mirek R"
Salt water stung his eyes so much it made it hard to see. Gasping for breath, he yelled for help. Terrified, Stella barked as they both watched the boat disappear from view. Above him rain clouds formed and lightning struck. A storm had begun. "Elsie D"
A STUNNING START TO OUR NEW SUMMER TERM TOPIC - SAIL AWAY
The week began as we introduced our new topic with a series of clues, from a coconut to a pot of sea salt.
As always the children were enthusiastic and excited as they attempted to solve the clues.
Finally our new topic 'Sail Away' was revealed.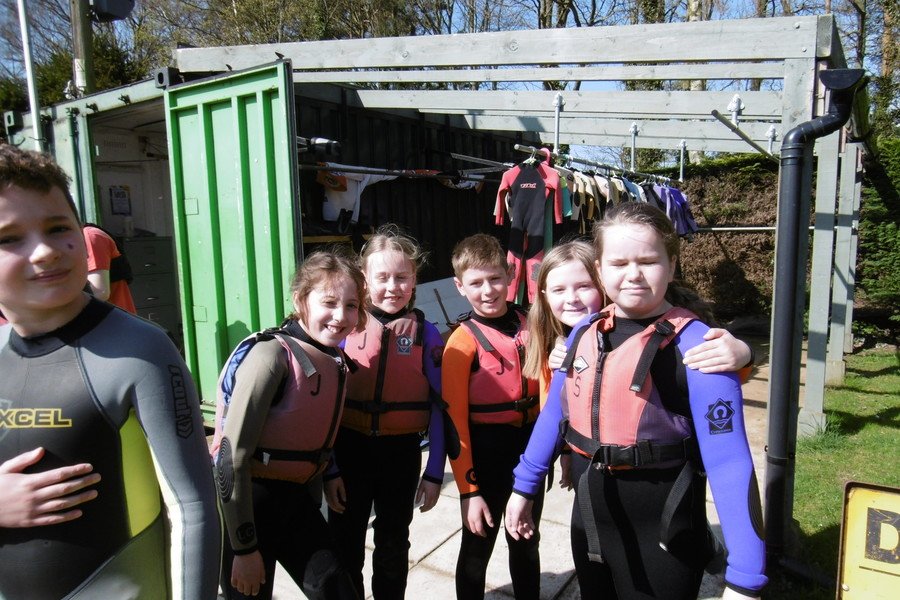 The excitement continued as on Wednesday morning, the class eagerly boarded the coach to a mystery destination. Our short journey ended at Pitsford Reservior!
On arrival the children were squeezed into wet suits (a task in itself) however, after much pulling, pushing and giggling, we were ready for our first assignment of the day ... raft building.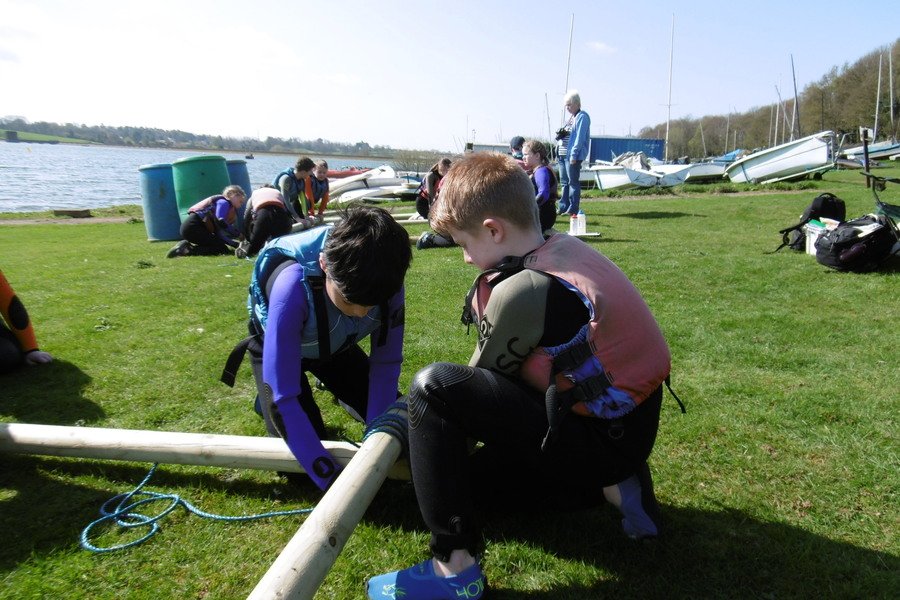 Working together in teams, we constructed our rafts before putting them to the ultimate reservoir test. Would they hold together with ALL the team members upon them?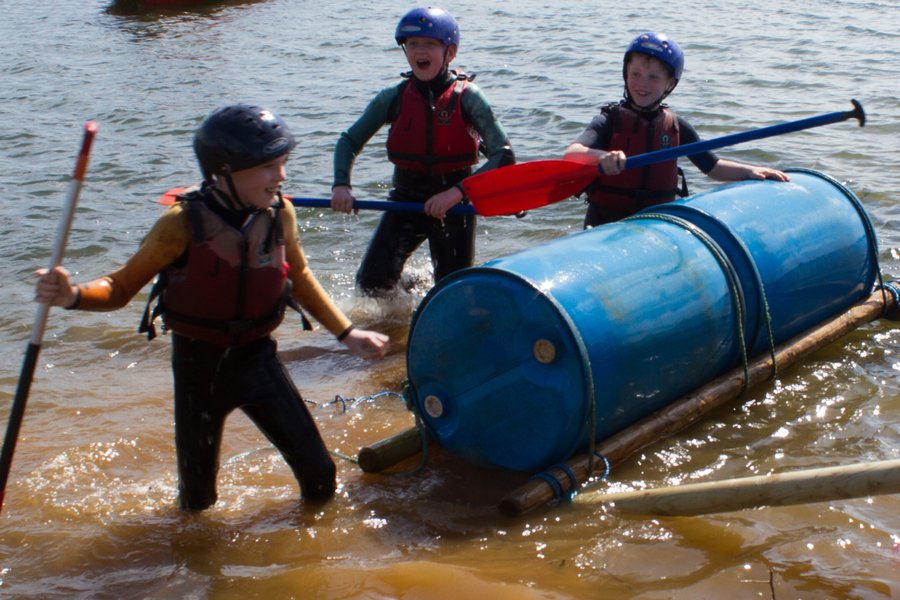 Some were more successful than other, but everyone had lots of in.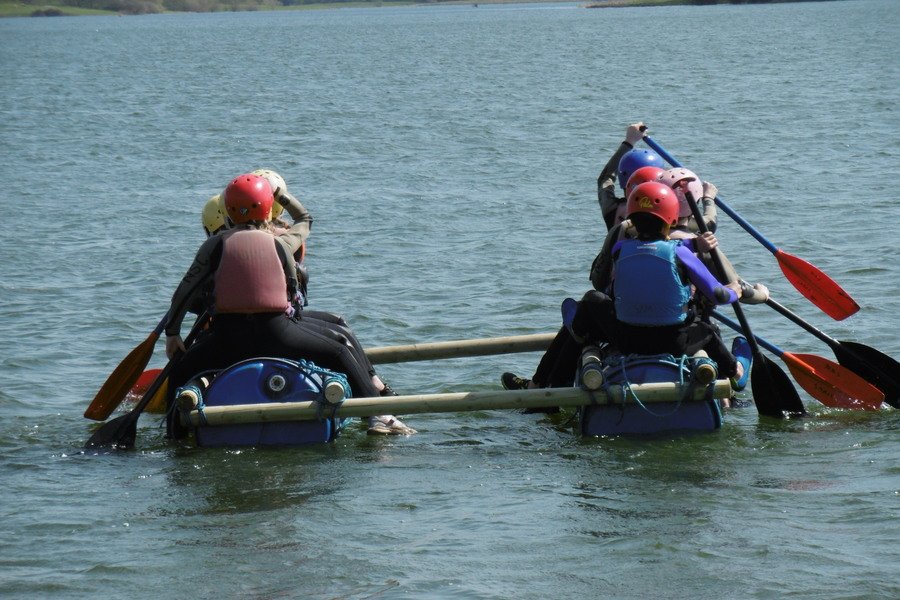 After a well-deserved lunch, we tried our hand at the bell boats. As well as using muscles to row across the water, the children exercised their vocal chords as they sang as they rowed.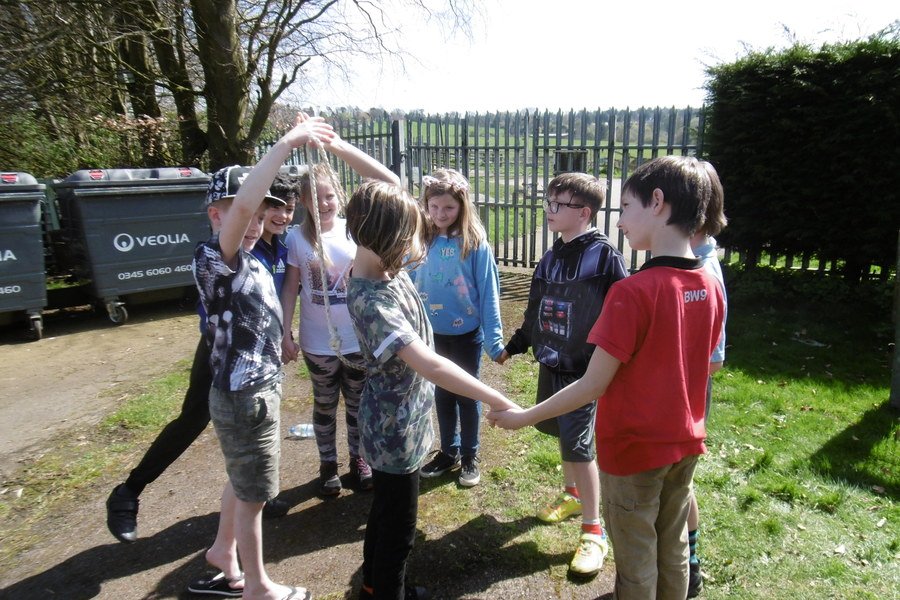 Our last task of the day was a series of problem solving puzzles. We soon discovered communication and team work was the key.
What a fantastic and unforgettable Stunning Start!