Friday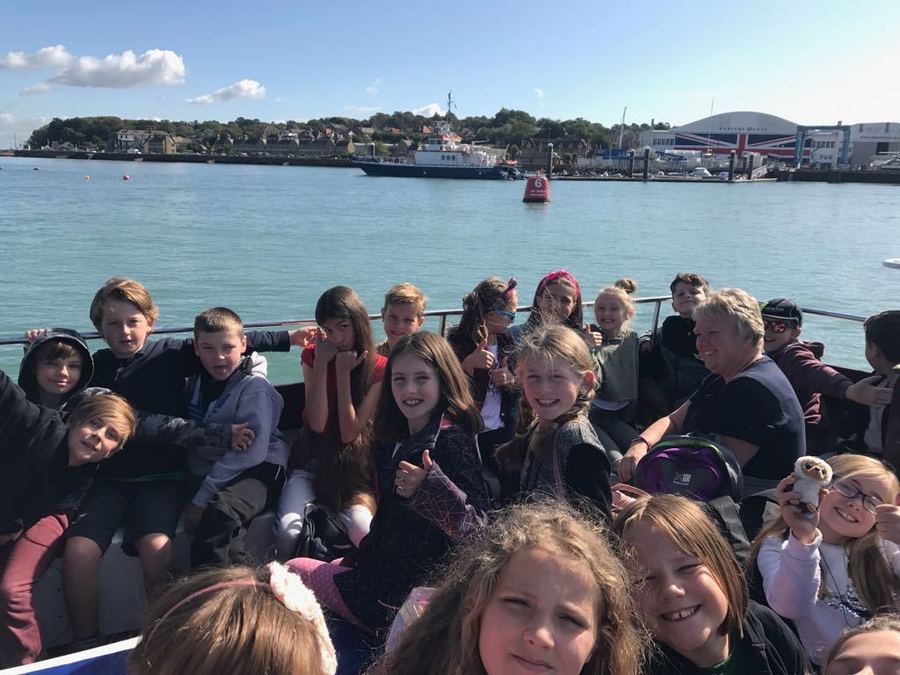 On the way back to the mainland on the Jenny Lee.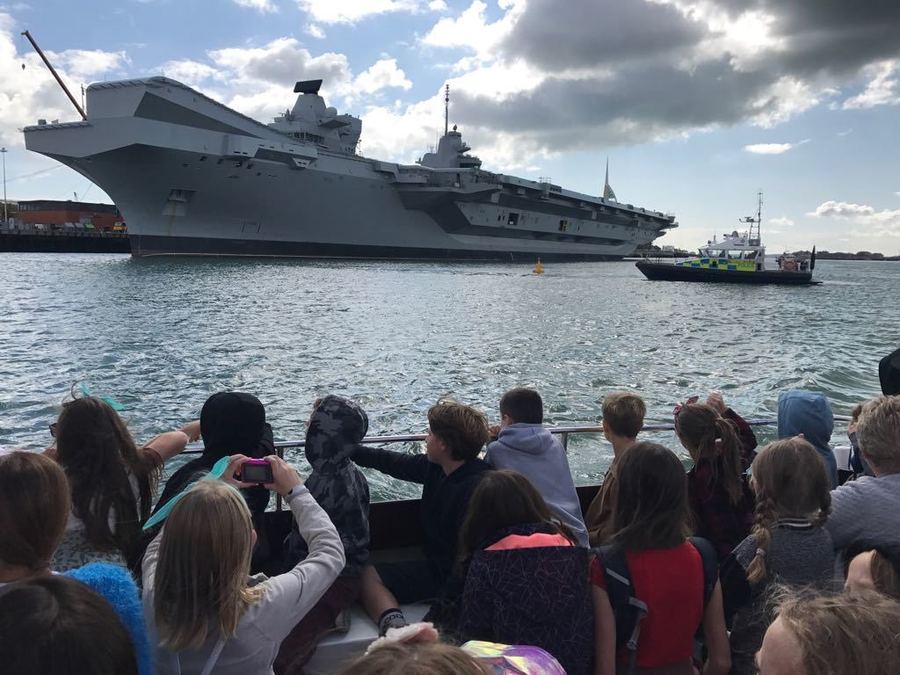 Portsmouth Dockyard tour - HMS Queen Elizabeth.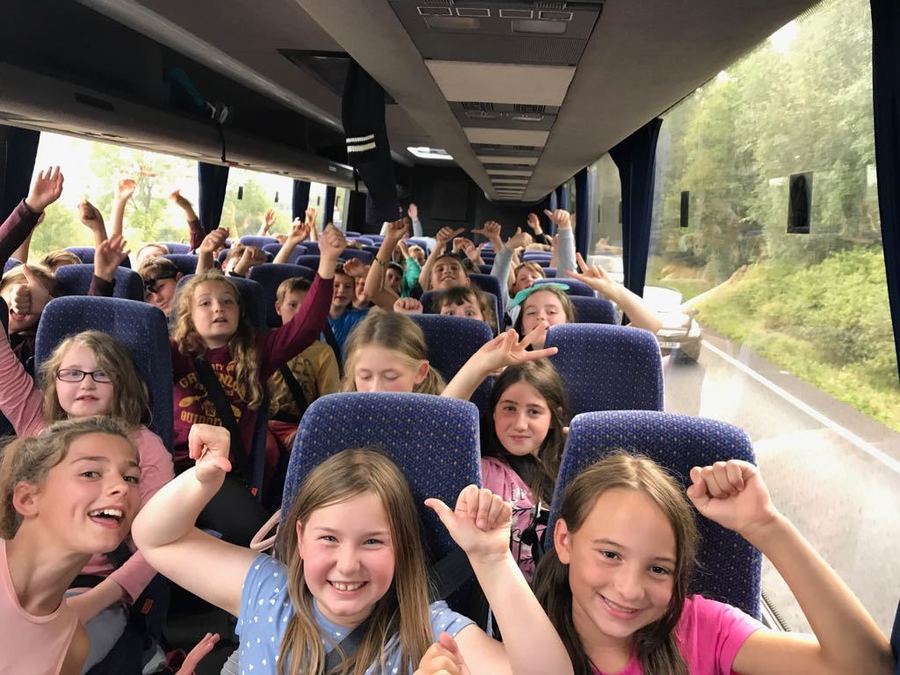 On the way home - the music is turned up and they are having a party. It takes more than a traffic jam to dampen these spirits!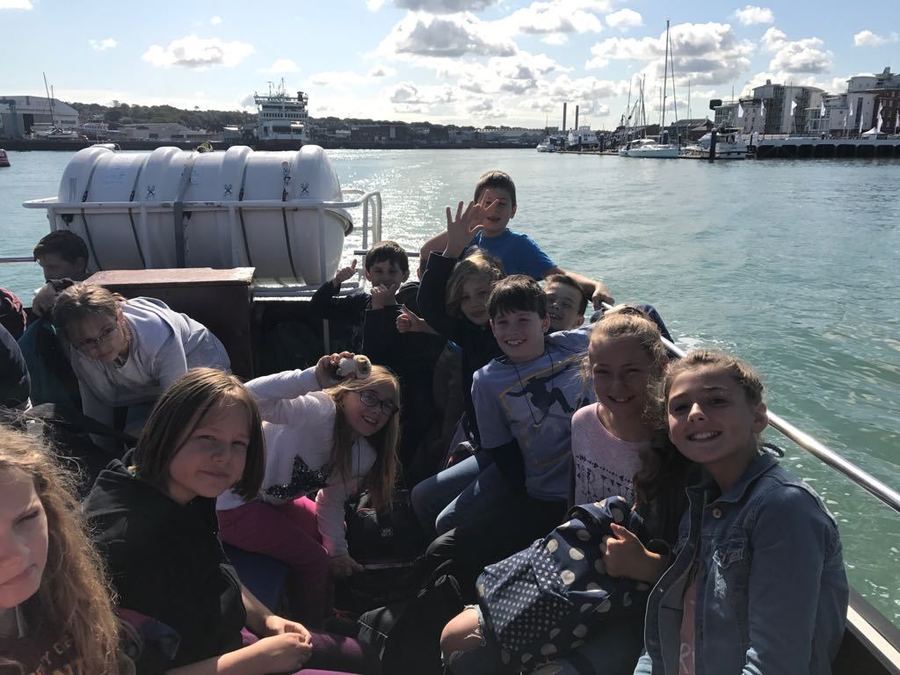 The sun is shining and water looks calm!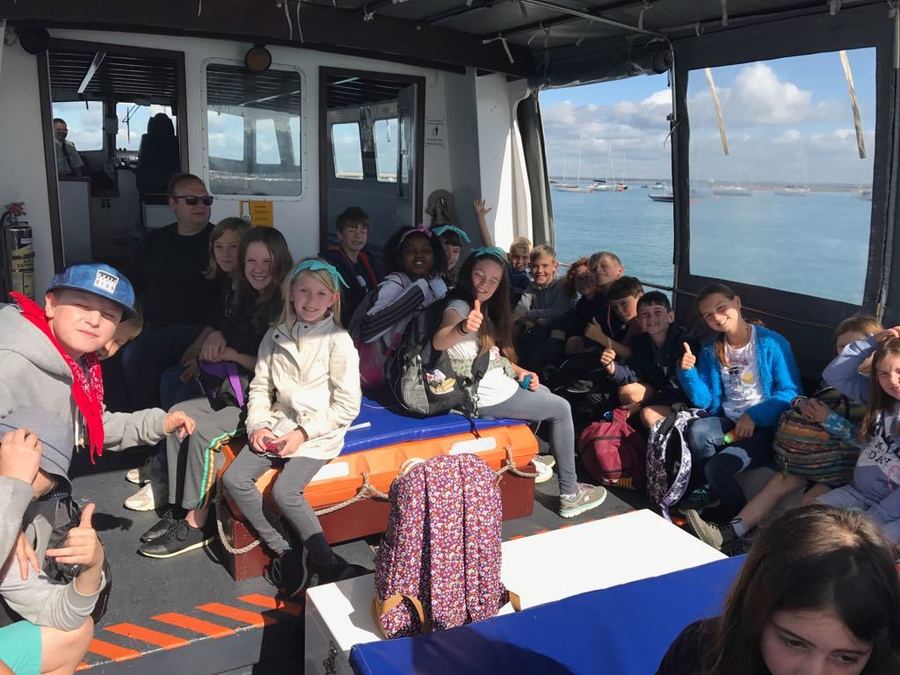 Heading out into the Solent.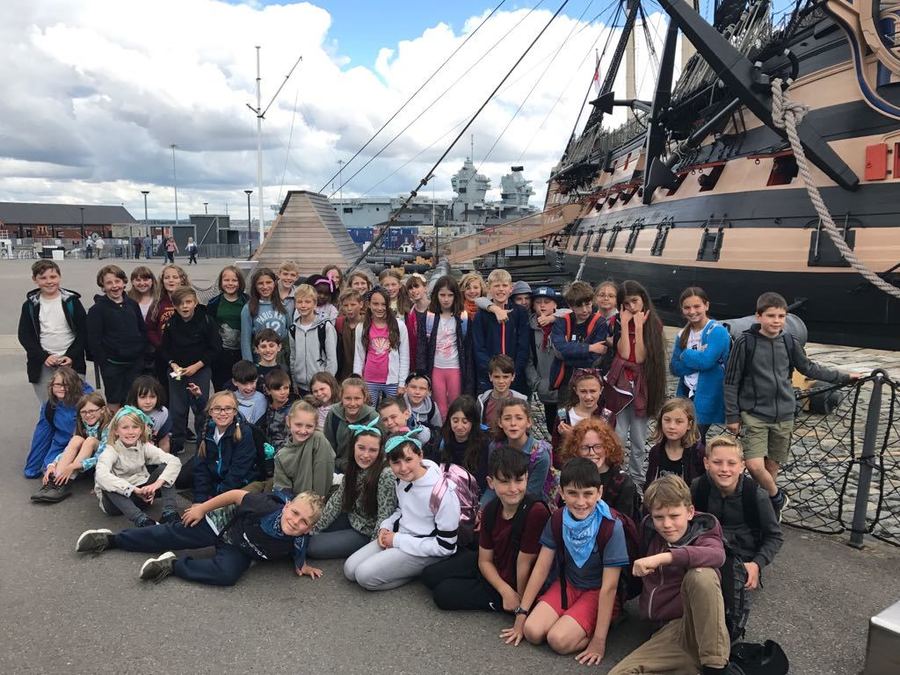 Back on dry land - HMS Victory.