THIS IS LONDON.............SUMMER TERM 2019
When we came back to school after the Easter holidays we found out that the Parish Council had been in touch by email to ask for our help. A large bear had been spotted in several places around the village and the Parish Council were wondering whether we could help them find out what was going on.
We studied maps of the area to work out where the different sightings of the bear had been made. We then decided to walk to each of the locations to look for clues. We plotted a route on our maps and set out.
Our first port of call was the duck pond but there was no sign of a bear there. However, we did spot what looked like a paw print in some dried mud.
Next stop was the Co-op but again, no sign here. A member of staff did think that they had seen a brown figure walking down Station Road earlier in the day.
We followed the trail down Station Road towards the Fire Station but again, no sign. There was no sign at the Playground either. Walking down South Close, towards school, we spotted a couple of train ticket receipts which we kept for further analysis.
Back at school we considered what we had seen and heard and decided to make some posters asking for information. The posters had information on the bear and the contact details of the school in the hope that people might contact us with any other information.
As the result of our poster campaign we have heard from a member of the public that a bear matching the description of Paddington has recently been seen boarding a train for London. The mystery continues........
An excerpt from Paddington's Diary written by Charlie....
Meeting the Browns.
Dear diary,
What an extraordiary day I've had! When I arrived at Paddington Station, a family came over and offered to let me stay at their house.
At lunchtime, when I arrived, it was ghost like until a bright light emerged from the darkness. A train approached, getting closer and closer until it thunderously came to a halt.
At that exact moment, the doors opened, lots of people bolted and ignored me. As they trampled past I tried to be respectful but i wondered if i was actually doing something wrong? I was being ignored and my happy feelings died until a kind-hearted woman offered some help. Whilst she tried to get me a home, her husband took me to a cosy tea-room to warm up.
Inside, it was not very busy. I sat at a table near the entrance whilst Mr Brown got some coffee and cake. When he got back I was awe-struck when I saw mountains of cake topped with cream and jam. He told me it was called Victoria Sandwich. It was yummy. Then Mr Brown asked me what my name was so I said RROOOAAA! He tried to mimic me but failed dismally and it was very offensive. Later, the others came in and Mr Brown scurried over.I tried to follow but I got my foot stuck in an annoying teapot. Then Mr Brown gave me an awful look and then he abruptly invited me over.When i left the station, Mr Brown used something called a mobile phone and called a taxi man but to me it was jibberish.
Half an hour later, I got there and it was insanely incredible. Then I moved in and it was like a palace! I rubbed my hand on a hot thing. Five minutes later, for a bedtime snack, I was given a marmalade sandwich.
Bye now.
LONDON CALLING - our visit to the capital - 13th June 2019
On a cool damp morning, we left Long Buckby by coach, heading for the capital. We had seen pictures and heard a lot about the amazing London landmarks so we couldn't wait to see them for ourselves. By the time we arrived on the outskirts of London, our excitement had grown. As we left the motorway, we saw our first London buses, taxi's and an Underground sign. Soon we were looking over the wall into Buckingham Palace gardens and spotting joggers in Hyde Park.
As we drove over Westminster Bridge, we caught our first glimpse of The Elizabeth Tower (Big Ben) draped in scaffolding and shortly afterwards, the London Eye came into view. We jumped off the coach and grabbed a sandwich in the park nearby, whilst getting to meet the local pigeons. They seemed very interested in the contents of our lunch bags!
Our first trip was going to be a boat ride down the Thames. Years 3 and 4 were lucky to have seats inside as it had started to rain as we boarded. Years 5 and 6 had to battle the elements in the open air!
The river trip was amazing! We saw all the famous buildings that we had learned about and some new ones, too.
As we approached Tower Bridge we we surprised to see it begin to raise! A boat with a tall mast was approaching from the opposite direction and without the road bridge raising, it would not have been able to get underneath. As we turned around to return to the London Eye, the bridge began to lower. what a spectacle! If you look carefully through the raindrops, you can see the boat with its tall mast approaching the bridge.
After disembarking, our next stop was the London Eye. Did you know, it doesn't actually stop to let people on and off? It just moves slowly enough that you can step into a pod safely. 3C took up a whole pod all to ourselves. From the top (on a clear day), you can see 40km in every direction. The London Eye can accommodate 800 people at any one time so, with the whole of Junior School on board, there was still room for some tourists!
Tired and happy, we climbed back on board our coach and headed back to Long Buckby. On the way back towards the motorway, we spotted soldiers on horseback at Horseguard's Parade, the home of the Prime Minister at Downing Street and Nelson's Column at Trafalgar Square. It was too wet for a run around in Hyde Park but we didn't mind. We were all dreaming of our fabulous day out.
Following our visit to London, we set about creating some art based on the London skyline. Or intention was to sell our pieces to family and friends in order to raise money for The Hope Centre in Northampton. We framed our work and laid on an art exhibition throughout the school so that people could view and purchase the work. Our art sale was incredibly successful and we thoroughly enjoyed the whole experience.
When we first arrived at school after the Christmas holidays, Mrs Cooper explained that something strange had happened outside.Everyone raced to the window and gazed out. There was danger tape warning us to stay at a distance. Behind the tape there was an unfamiliar object surrounded by ice of various shapes and sizes.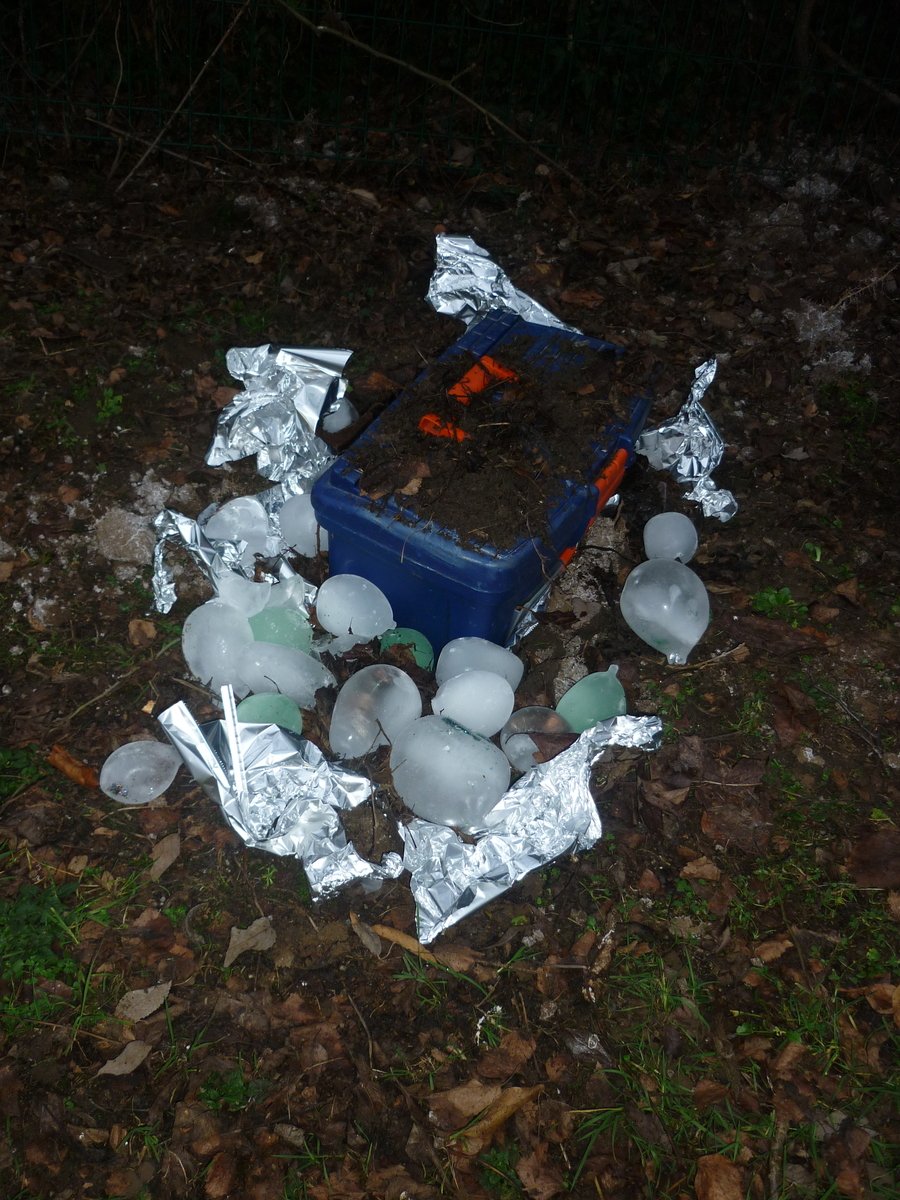 On closer inspection, we noticed that the object was actually a large, dark blue box.Mr Skeates had left a message saying that the police had said that it was actually safe to touch so Mr Lewis carefully bought it into the classroom.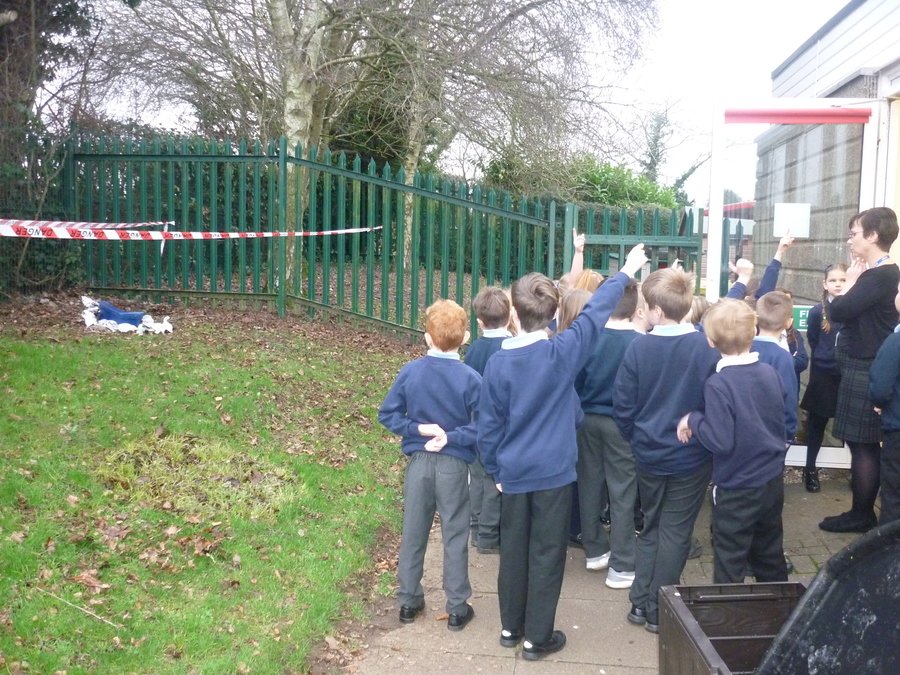 Inside, it contained a large glove with a NASA logo, five test tubes containing what we think are samples of rock from different planets, star graphs and a small, child size footprint in clay.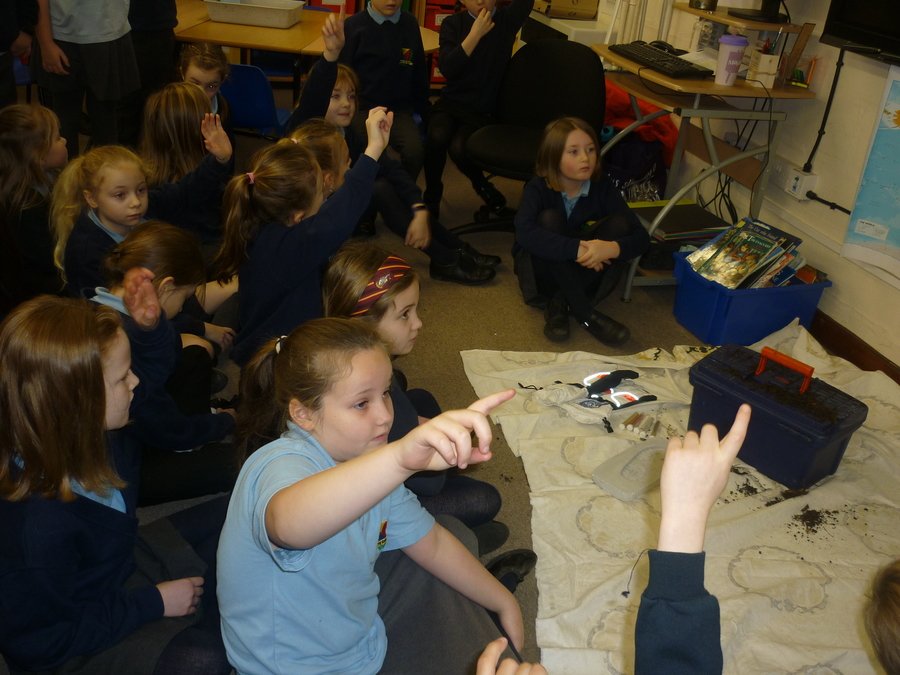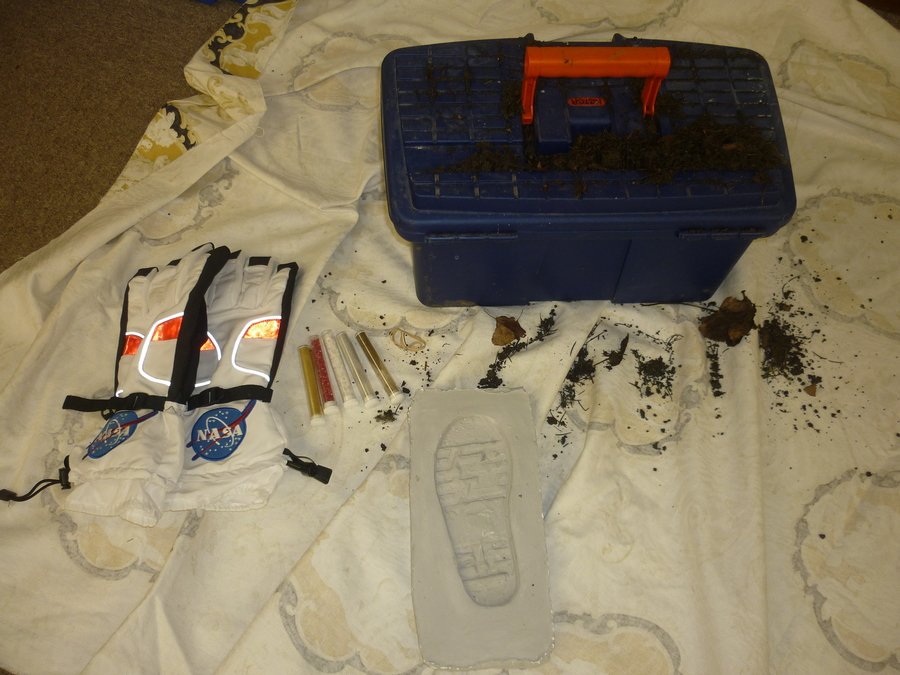 The contents of the mystery box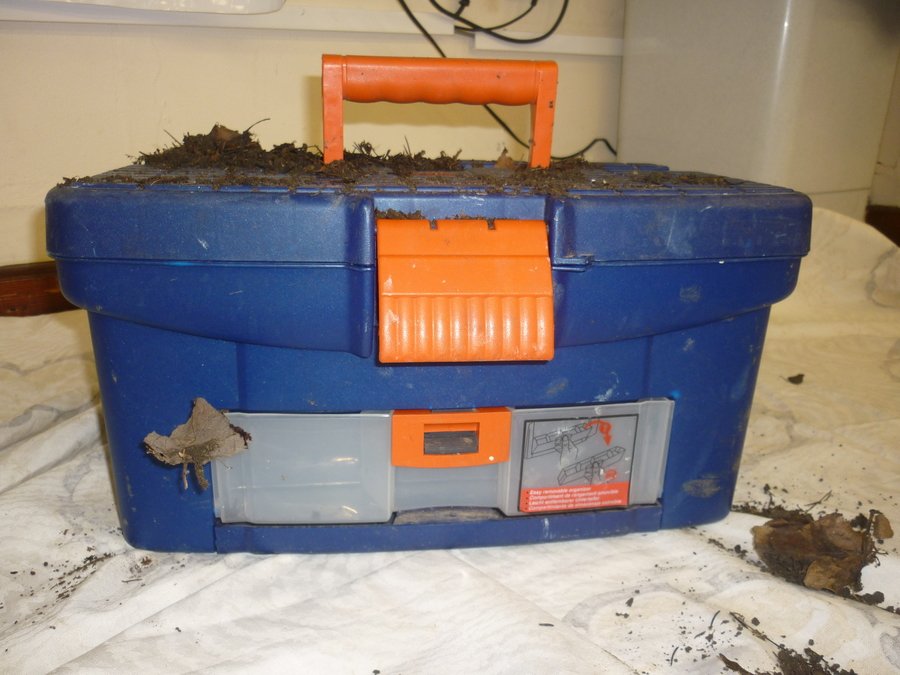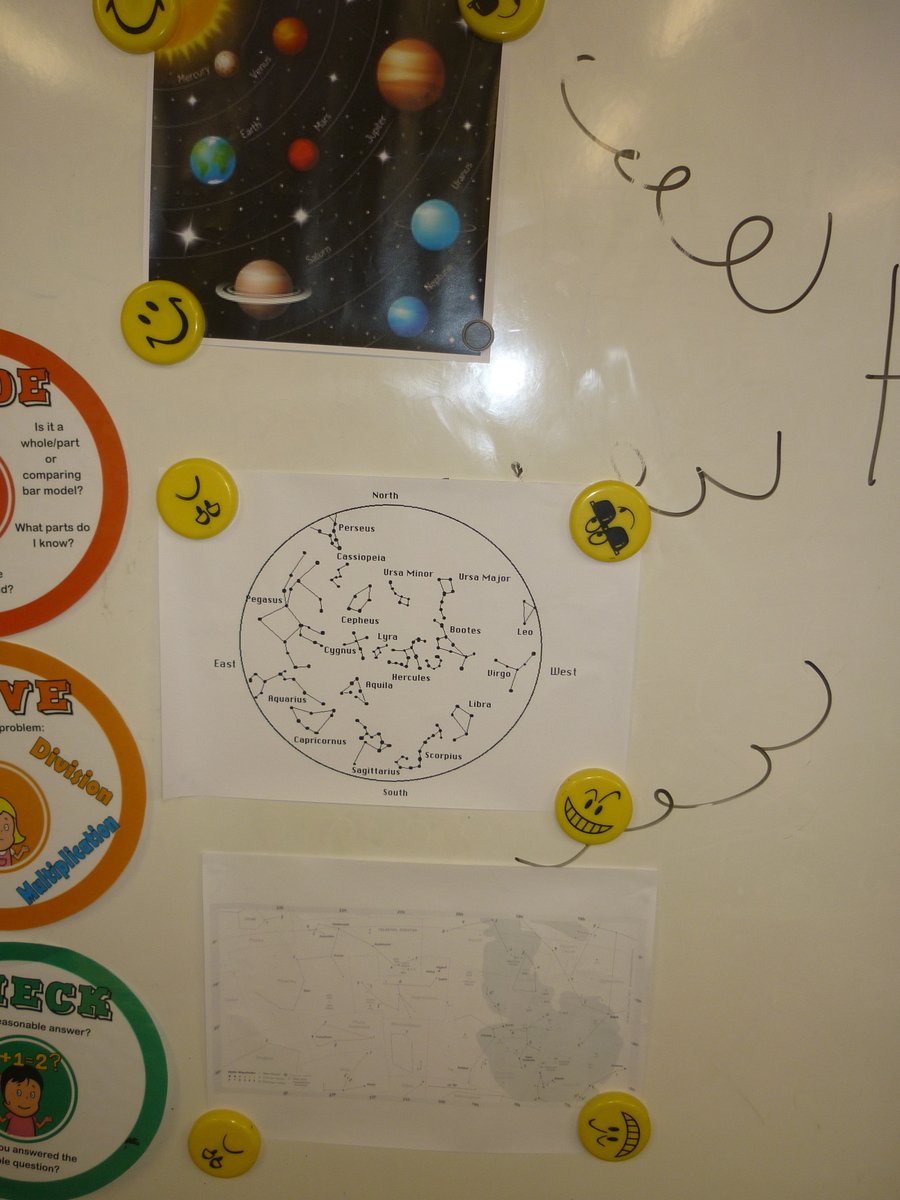 The star graphs found in the mystery box.
Whilst we were looking, Mrs Spooner told us that a visitor had said that they had seen something fall from the sky last night. we wondered if the object that we found might be what they saw......
Recount by the children of Class 3C
The children considered how spacecraft actually get into space. We discussed thrust and the effects of gravity. The children then designed and created their own 'mini' spaceships from film canisters, paper and sellotape. For rocket fuel we used water and a fizzy tablet. Watch the video clip to see how our launch went.....
An Alien Adventure - by Thomas
Converting media.
(Media will continue converting in the background)
Enter text...
Thomas' piece of creative writing is an example of the work that the whole class have been doing, looking at stunning descriptives and interesting sentence openers. We have used lots of reference points to come up with a word bank of suitable words and phrases which has culminated in these 'best writes'.
Take a look at the characters that the children dressed up as on World Book Day......Can you tell who they all are?