Mrs Spiller and Mrs Harrison's Class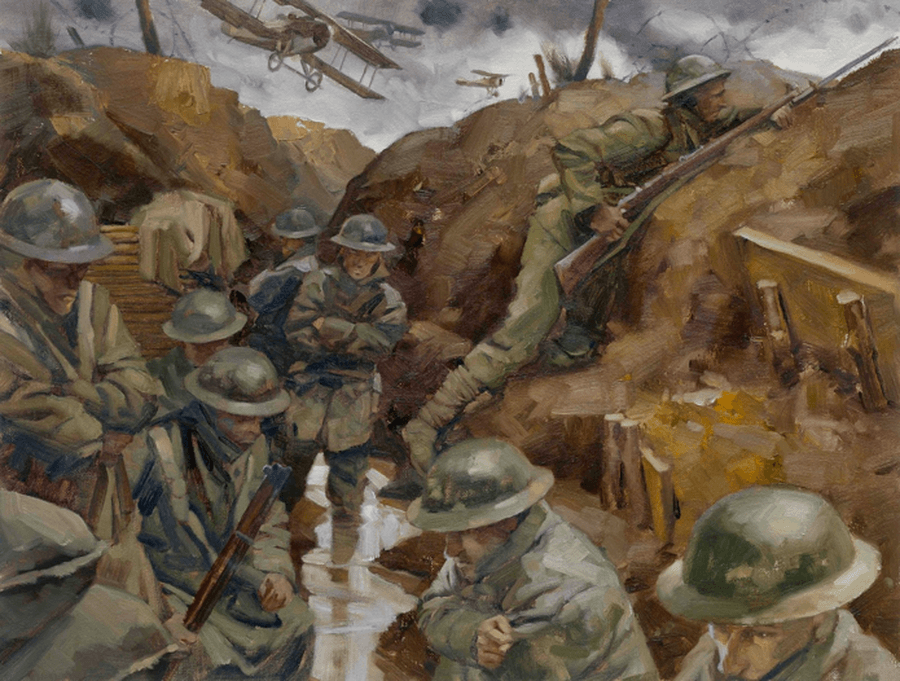 Using this picture as inspiration, we wrote a diary entry as a soldier on the front line in World War One.
Yesterday was my first experience of war. In our trench, I glimpsed a burst of raging orange fire spread over the expanse of no-man's land. I caught sight of bombs flashing in the gloomy sky. As we sat forlorn in the stagnant trench, we watched the smelly, vile, disease-ridden rats scurrying about as fast as the wind blew. It was horrendous.
The weather was bitterly cold on the front line. I wrapped my arms around me to keep warm. I felt scared and downhearted, even though I had only spent a day in the fowl trench. I began to regret ever coming here in the first place.
Overhead we heard the thunderous sound of explosions and the whirring of the propellers of the bi-planes.
Will I ever return to my cosy cottage in Long Buckby?