Jungle Fever
Arriving at school after the Easter Holidays, 4SH were greeted by a jungle in the classroom ready for our new topic - Jungle Fever.
We had a fun day of activities which included tasting delights such as spiders (chocolate buttons), mango and worms in soil (jelly worms in biscuit crumbs)! We had mixed reactions to our jungle treats. We developed our creative skills making snakes and parrots that are now on display in the year four area.
We had a wonderful day launching our new topic and feel very excited to learn more.
Thursday 19th November.
In our literacy lesson today, we used 'The Diary of a Killer Cat' by Anne Fine as our inspiration. As a class, we worked together to write a diary extract in the style of the author and then wrote our own versions. Here is some of our amazing work!
Okay, Okay! I'll try and explain about the rabbit. I was in the garden minding my own business when I noticed the rabbit. To be honest, it was really old. I mean really and it was eating the carrots, so technically I was only trying to save the vegetables. Ellie was so cross, her face went as red as a tomato. How was I supposed to know that it was the pet rabbit belonging to the little girl next door? Here we go again! Of course, we had to have another funeral and Ellie cried all the way through.
Class 4SH
Okay, Okay! I'll try and explain about the rabbit. We were just playing a little game. I didn't know it was a deadly game. I didn't know that Ellie was going to be cross with me. Okay, I regret my decision. I really don't want to go to another funeral and listen to Ellie cry over and over. Alice
Okay, Okay! I'll try and explain about the rabbit. I really didn't do it. The rabbit was quite old and was going to die anyway. Come on Ellie, you would do the same if you were a cat. Not another funeral! All these funerals are taking over the garden. Poppy
Okay, Okay! I'll try and explain about the rabbit. I might have killed the rabbit and brought it into the house, but not on purpose. It just happened to fall at my feet. Okay, it was annoying me. I don't know why Ellie was so mad at me. It was an accident! Kyla
The children have created some fantastic art work based on the book, The Most Magnificent Thing by Ashley Spires.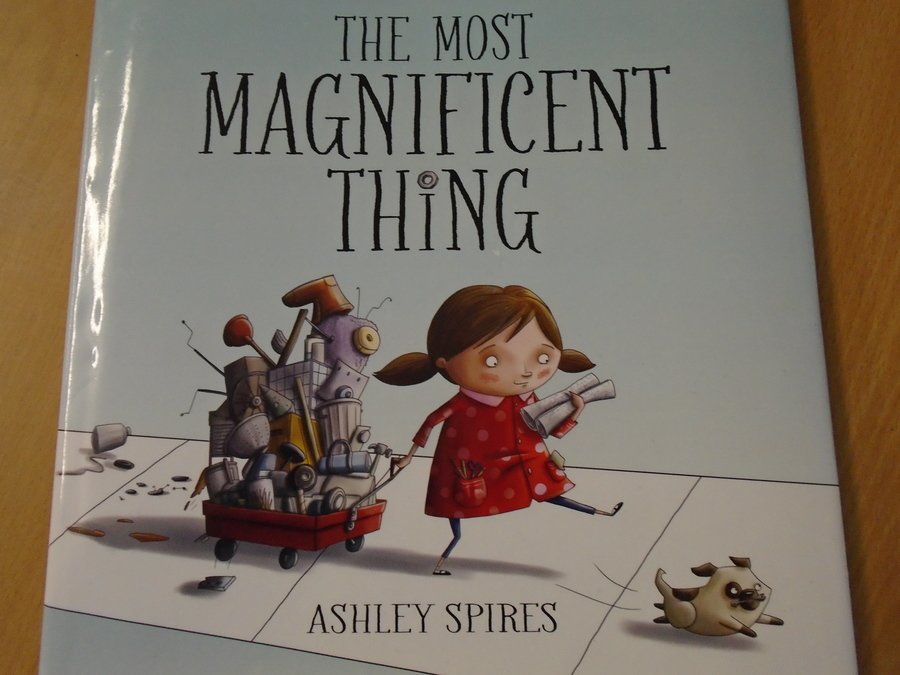 This term, we have been working hard on place value in Maths and persuasive writing in Literacy. Although we are focusing on Maths, Literacy and Science we have tried to include links to topic where we can.
October 2020, 4SH improving their cricket skills in PE..... .
The year 4 teachers and teaching assistants would like to take this opportunity to say a big thank you for all the support we have received from you during this difficult and uncertain time. It is our aim to update our pages regularly to keep you advised. We hope to see you all soon, in the meantime we would like to wish you and your families well.23rd March 2020
Week commencing 23rd March.
A challenge for you and your families to try from Mrs Harrison and Mrs Spiller.
Challenge 1-Try to get as close as you can to the target number using these six numbers:
100, 50, 75, 3, 10, 7
TARGET NUMBER 423
You can't use the same number more than once. You can add, subtract, divide and multiply.
Good Luck!
Challenge 2-Draw a picture to show what you have learnt about America. It could be a mind map, stick figures, cartoon, abstract etc.You choose...We would love to see your work, so send us a photo.
Week commencing 30th March
Challenge 3- See how many words you can make from the letters given below and then create a strange, or really long sentence using the words.
I M O S R A P L D E C T I E D B S
Letters can ony be used once unless they appear more than once.
Challenge 4- Write down as many different calulations as you can that will give the answer 64. How many will you find?
What a stunning start! When the children arrived at school, it had been transformed into Long Buckby International Airport. They were greeted, not by teachers, but by a pilot and cabin crew!
The children were given their own passports, boarding passes and luggage tags. After going through passport control and security, they were invited to take a seat on board the aircraft. We made the journey to New York. As we approached New York, we spotted some famous landmarks.
The children then took part in some American themed activities. They learned how to draw Mickey Mouse, found out about Pocahontas and made dream catchers. The children also designed an American themed envelope to hold a chocolate chip cookie.
We are all so excited to learn even more about the United States of America.
Examples of our fantastic art work for the title page of the new topic.