Welcome back to another exciting
term in Class 6N...
How the term began...

Thursday 3rd January 2019
Literacy this term will be based on the story
The Lost Thing by
Shaun Tan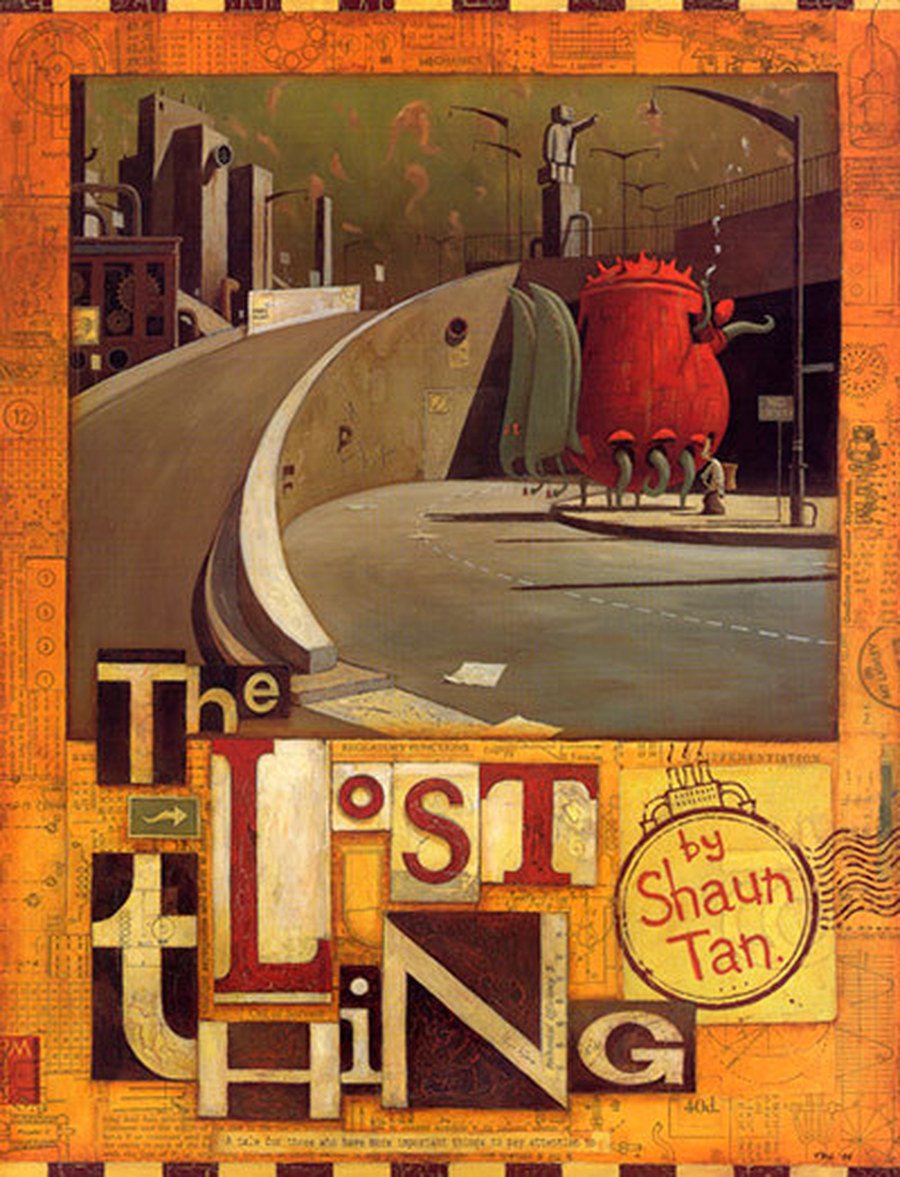 As we entered the dark and eerie classroom, blue and white twinkling lights glistened out from the corner of the room. Sitting amongst the lights was a large, shiny silver box; filled with small packages wrapped in silver foil. A strange, yet calming tune filled our ears as sat and wondered what could all this possibly mean...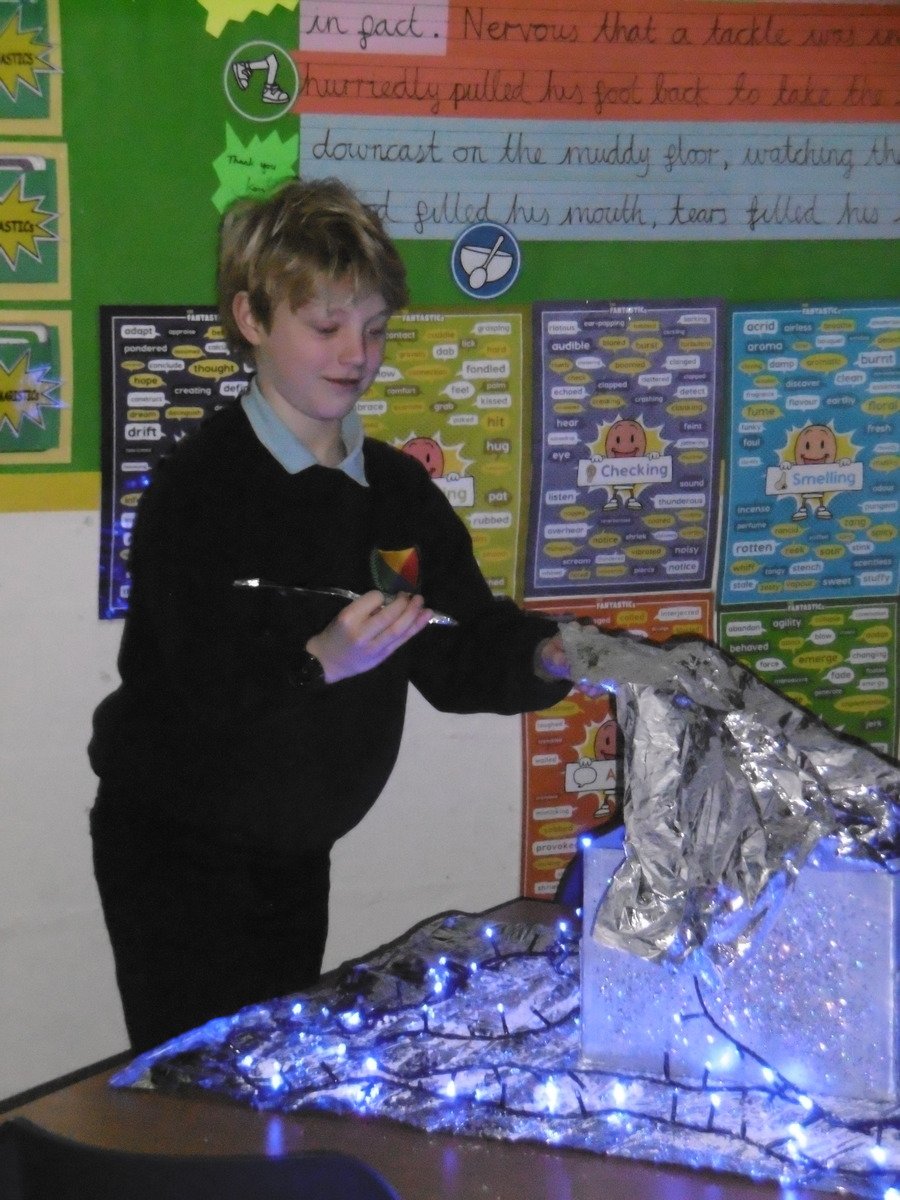 We opened the clues, one by one... until...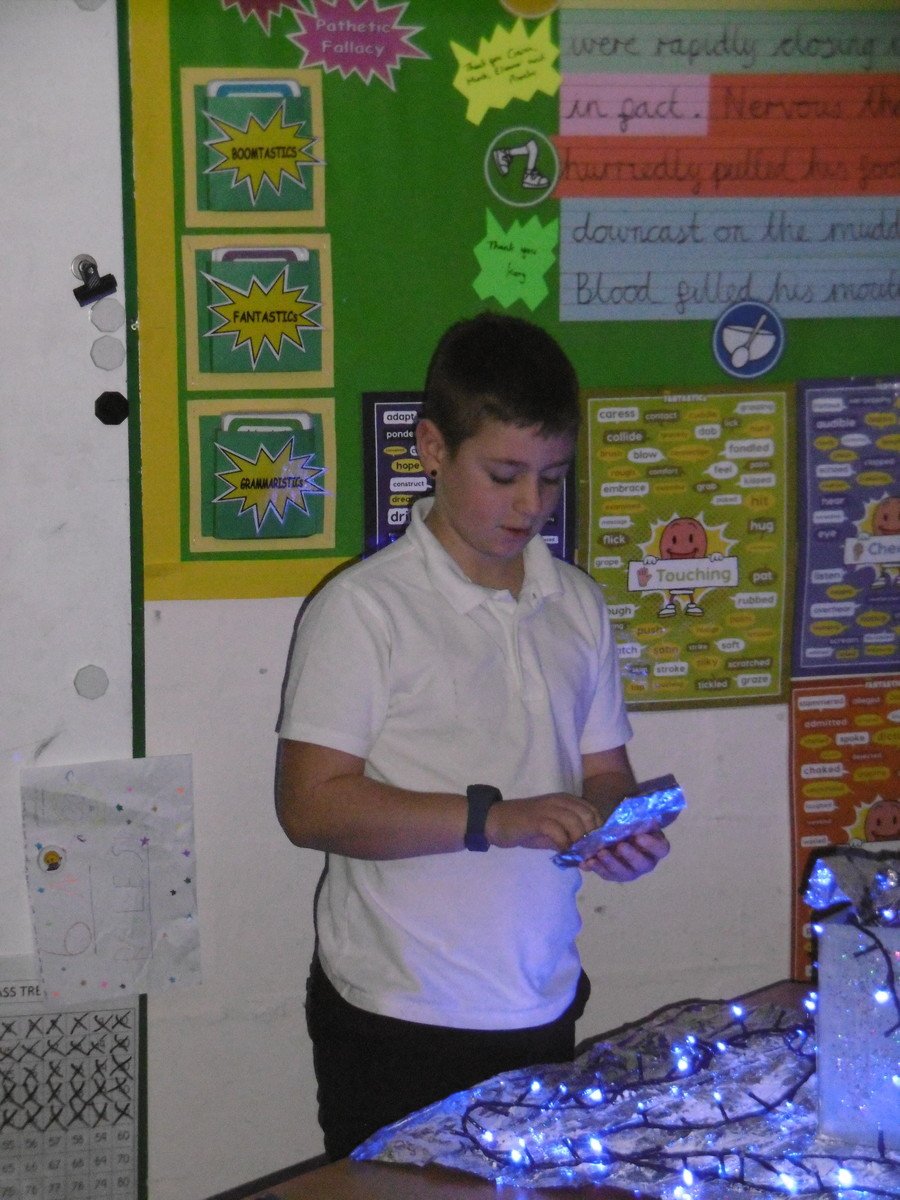 We got it ..our new topic is...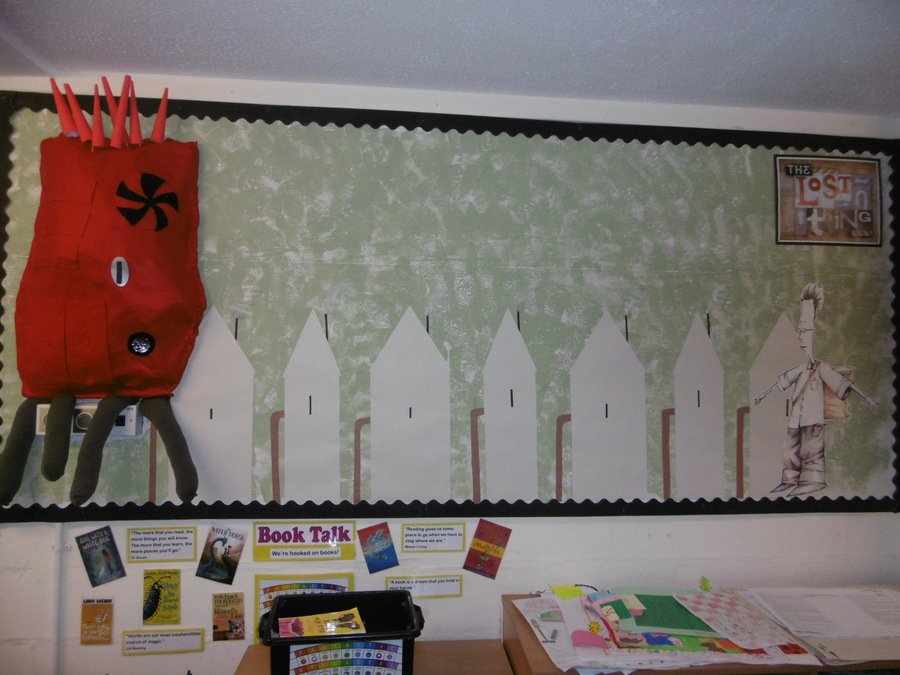 Watch this 'space' for all the exciting things to come this term...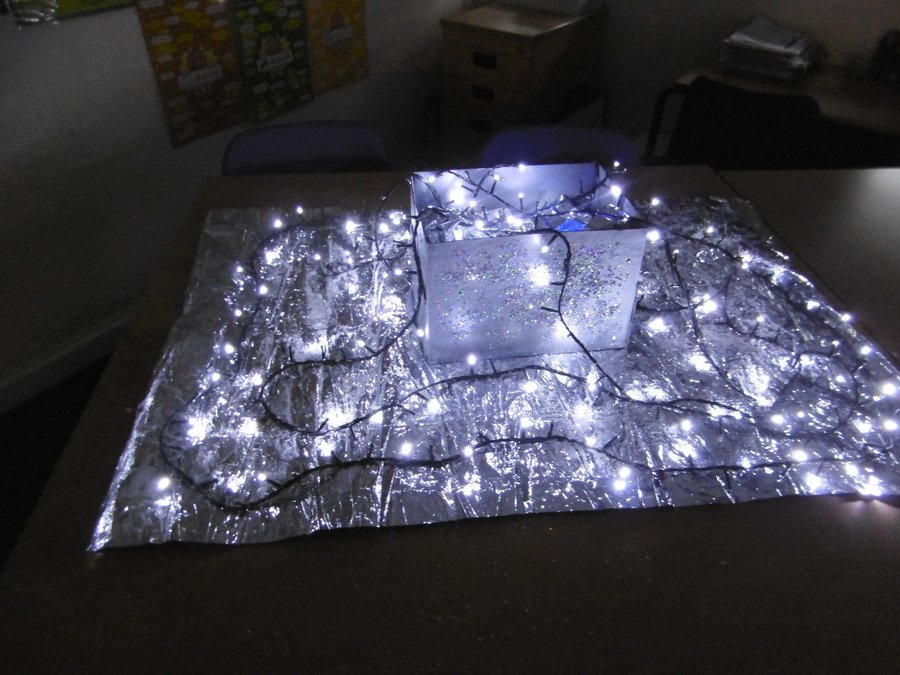 What could be in the silver box?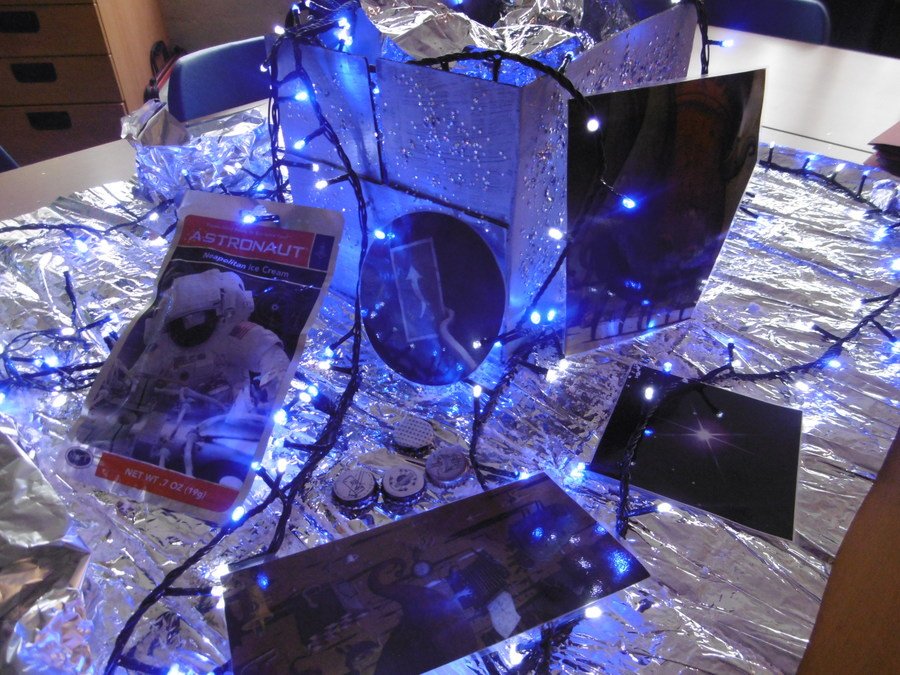 Astronaut food, strange bottle tops, wonky arrows, mechanic beings, bizarre landscapes, bright stars...
We discussed the clues and recorded our ideas...
Then our hidden displays were revealed...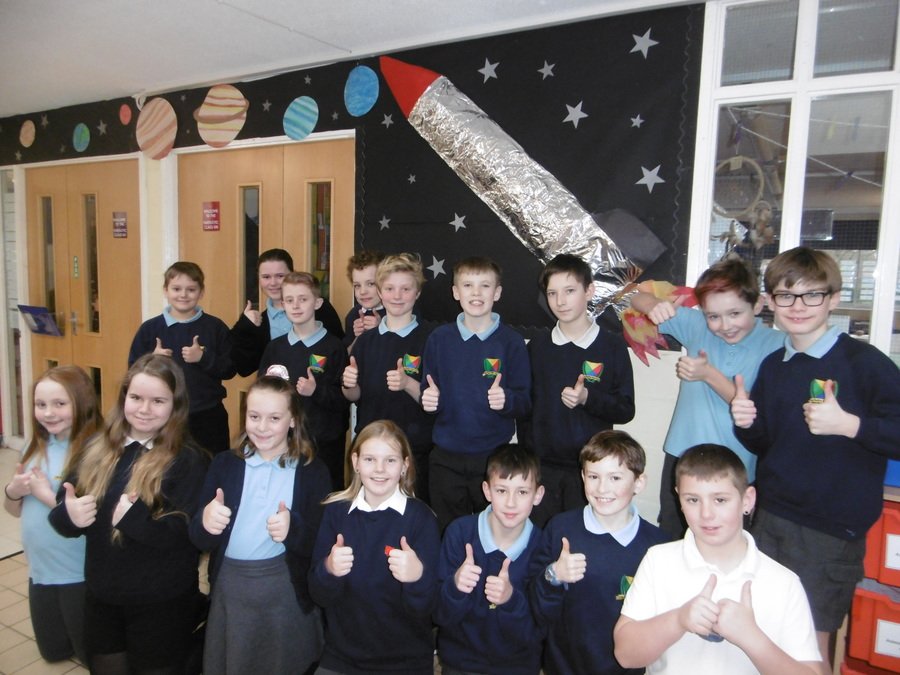 We've been very busy Space Journalists.... Read all about it!