Welcome back to an exciting first
term in the all new 6N...
The story so far...
Literacy this term will be based on the WW1 Story War Game by
Michael Foreman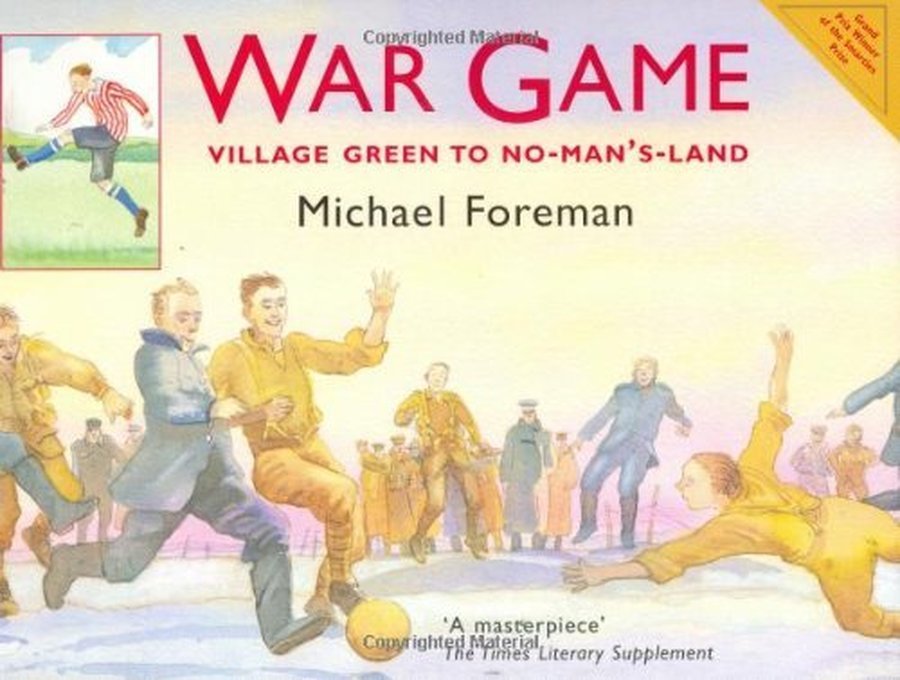 On our very first day back, we had an exciting delivery... it was an old brown suitcase, jam-packed with lots of curious items...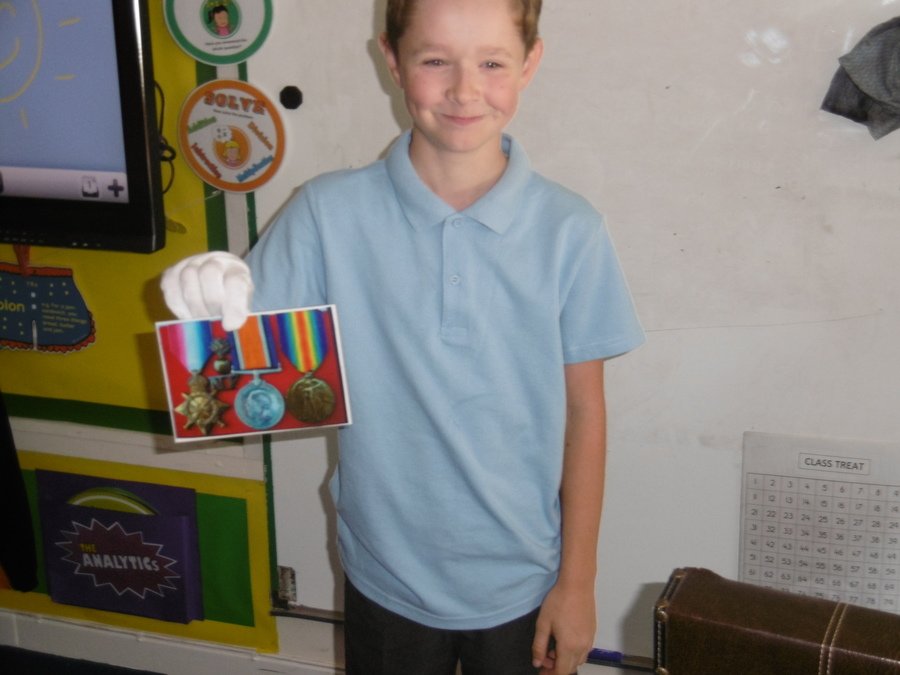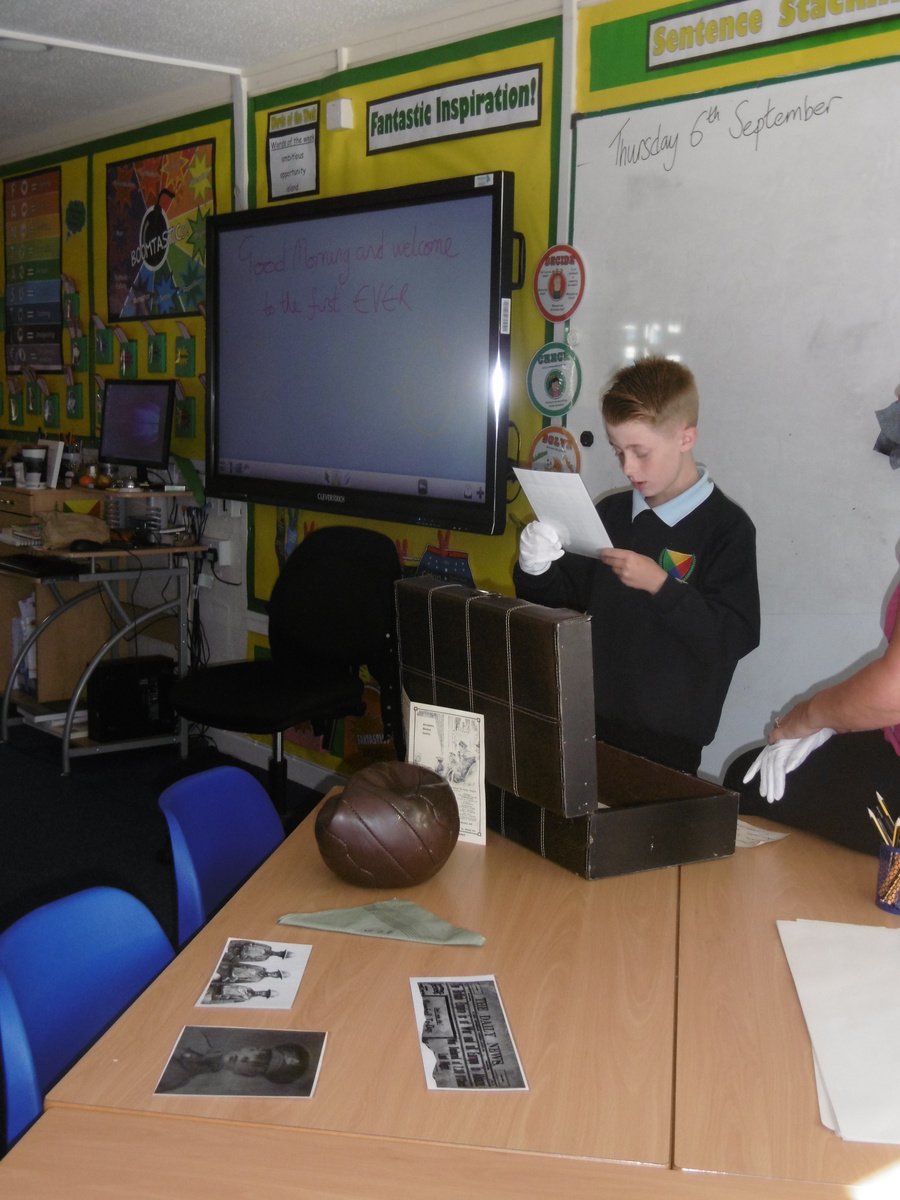 Citations and a Call to Arms?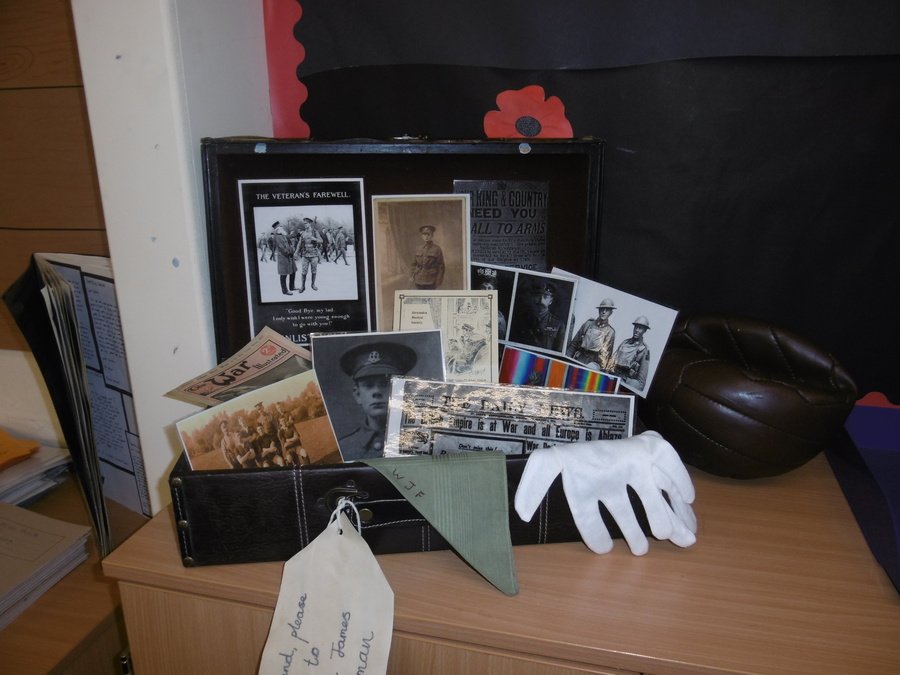 A suitcase full of clues...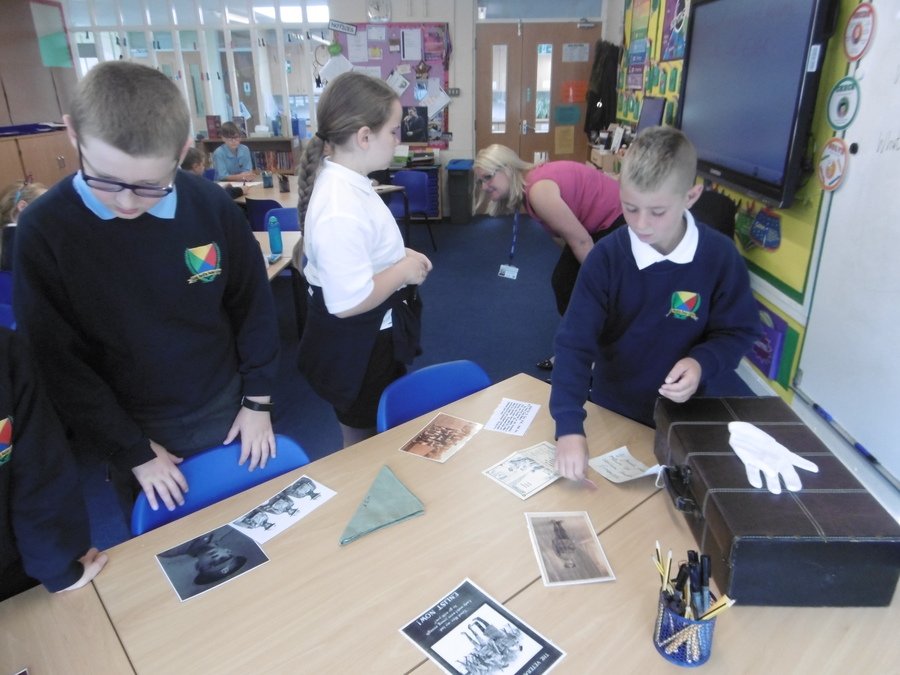 Well, after careful consideration by 6N we decided it must be The Great War... World War 1.... Let's go!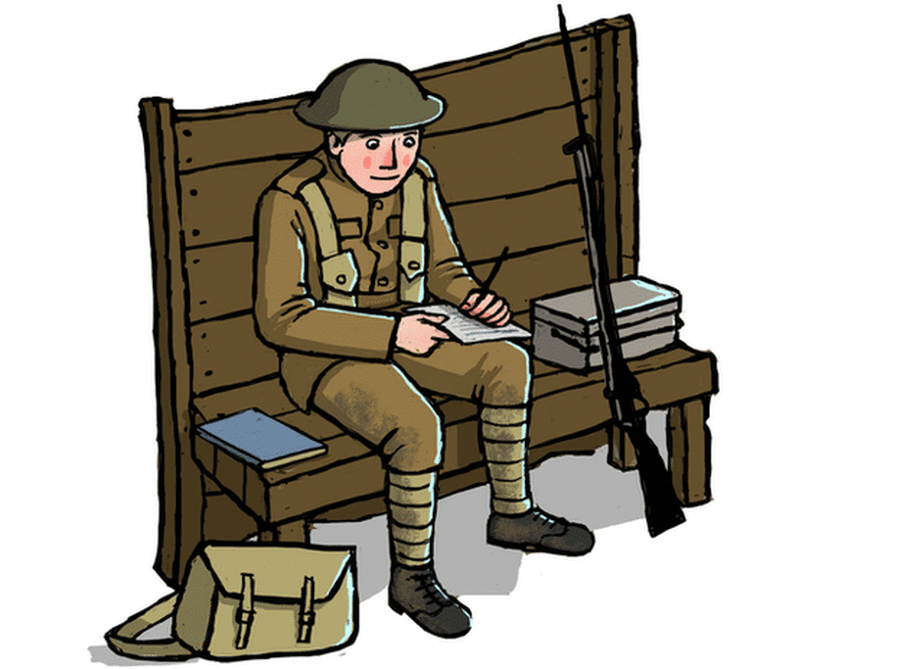 This is how we decided Tommy would describe the trench...
The strong smell of tobacco and damp, decaying timber lingered in the air/ Above me three dirty rats scurried across the top of the bulging sandbags, as blinding explosions lit up the night sky. A hail of bullets whizzed over the top of my helmet, however one grazed the ear of the soldier, William James Foreman, who was standing right behind me...
We've been Sentence Stacking again...
This time it's No Man's Land
Exhausted from an unpleasant night's sleep, the two sentries peeked over the muddy parapet into the gloom of No Man's Land. It was dark out there. Dark as coal, dark as jet, dark as fear. Beyond the barbed wire boundary of the trenches, screams of pain and anguish lingered in the cold night air. The horror of war was reflected in the soldier's eyes.