Hello from Space! Greetings from 6H, the latest NASA recruits...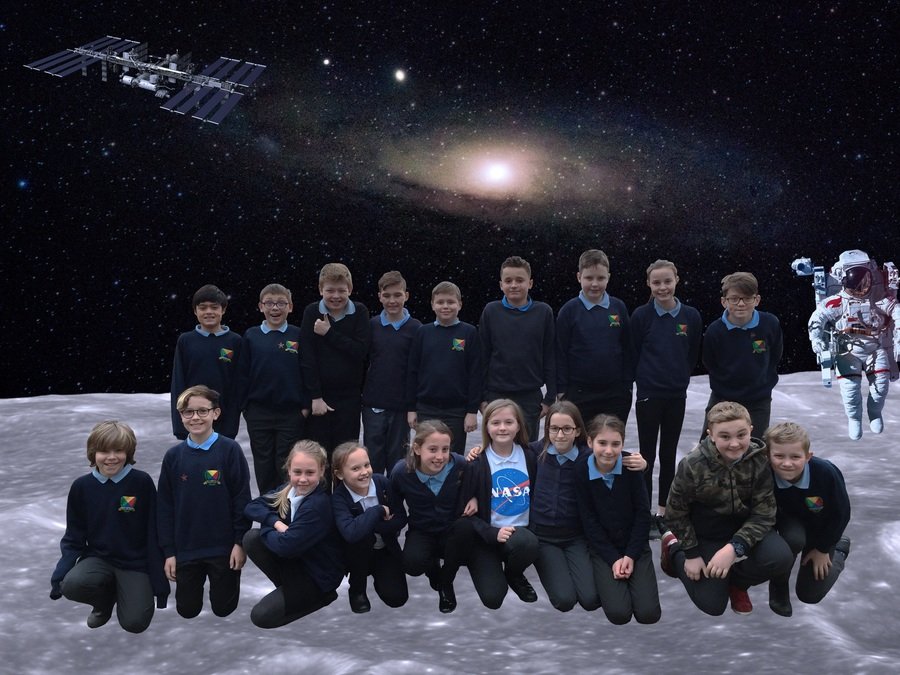 As we entered our dark classroom, our inquisitive eyes met a mysterious, glowing, star-covered box. Surrounding the box were white, powdery footprints, which abruptly ended at the classroom door. We were puzzled.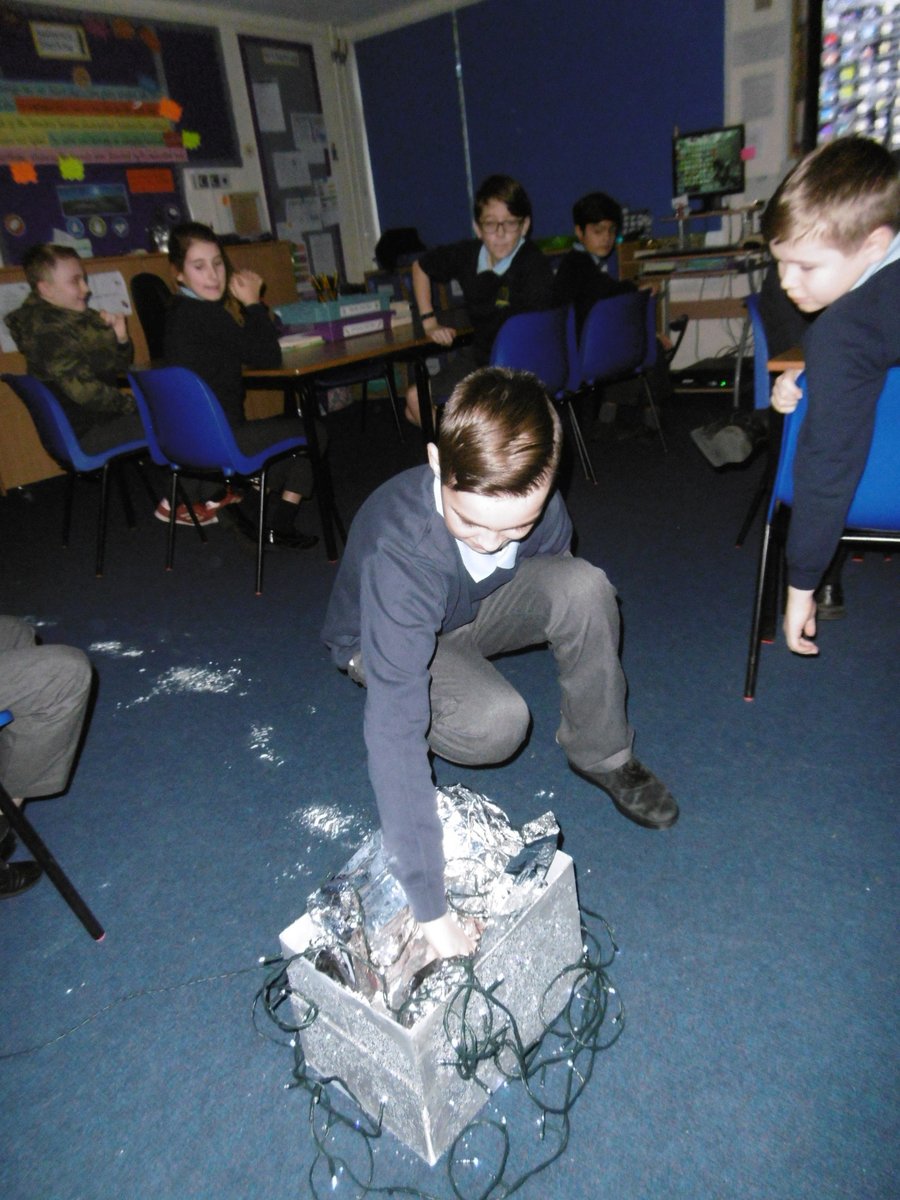 Bravely, we took it in turns to explore the 'clues' housed inside our new find. Alongside the air of cosmic music, cries of "Ooh, ahh, strange, odd, bizarre!" could be heard in response to each revealed item.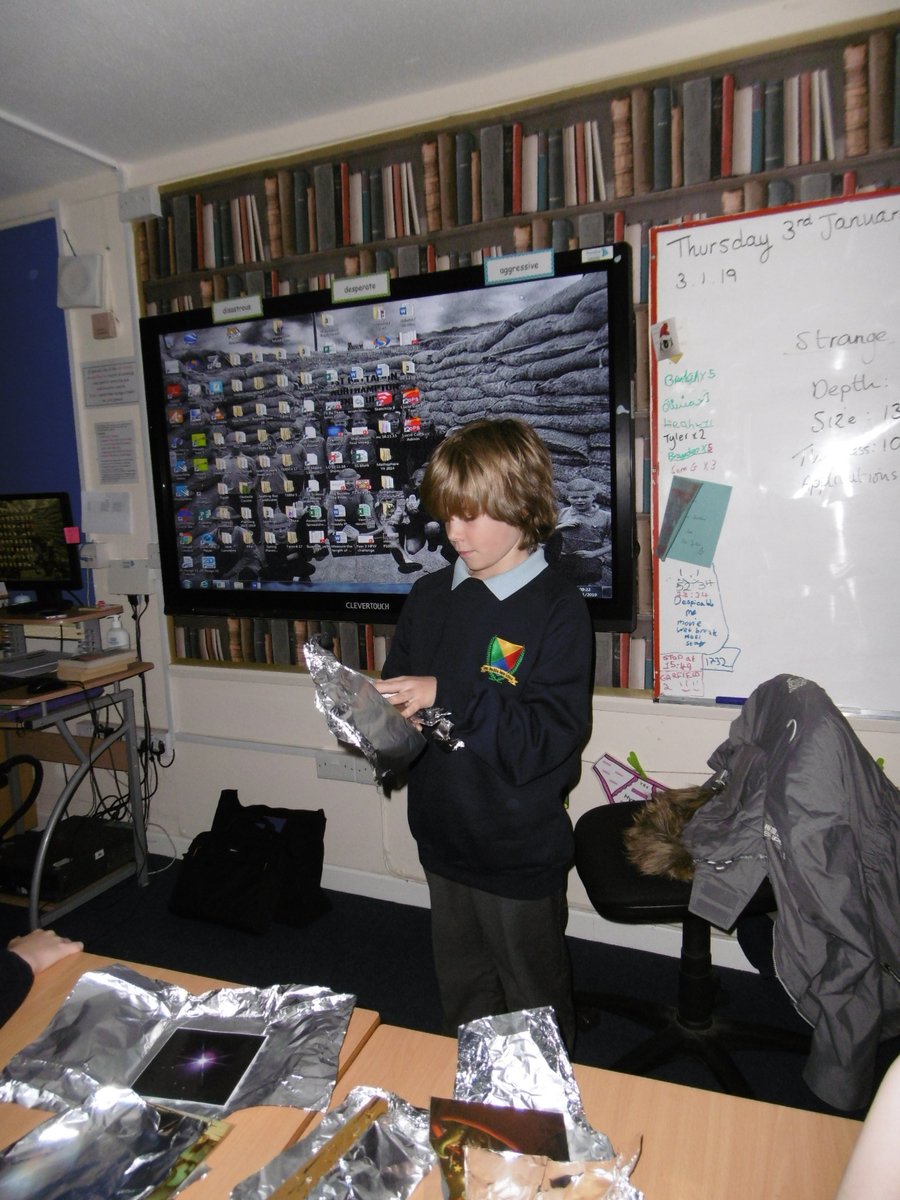 A photograph of a star; bottle stops adorned with symbols, numbers and lines; pictures of strange creatures and a packet of a space-dried Neapolitan ice-cream sandwich...
Then, we got the chance to meet this fine fellow...(we mean the red spiky creature on the wall, although Olivia is equally as fantastic!)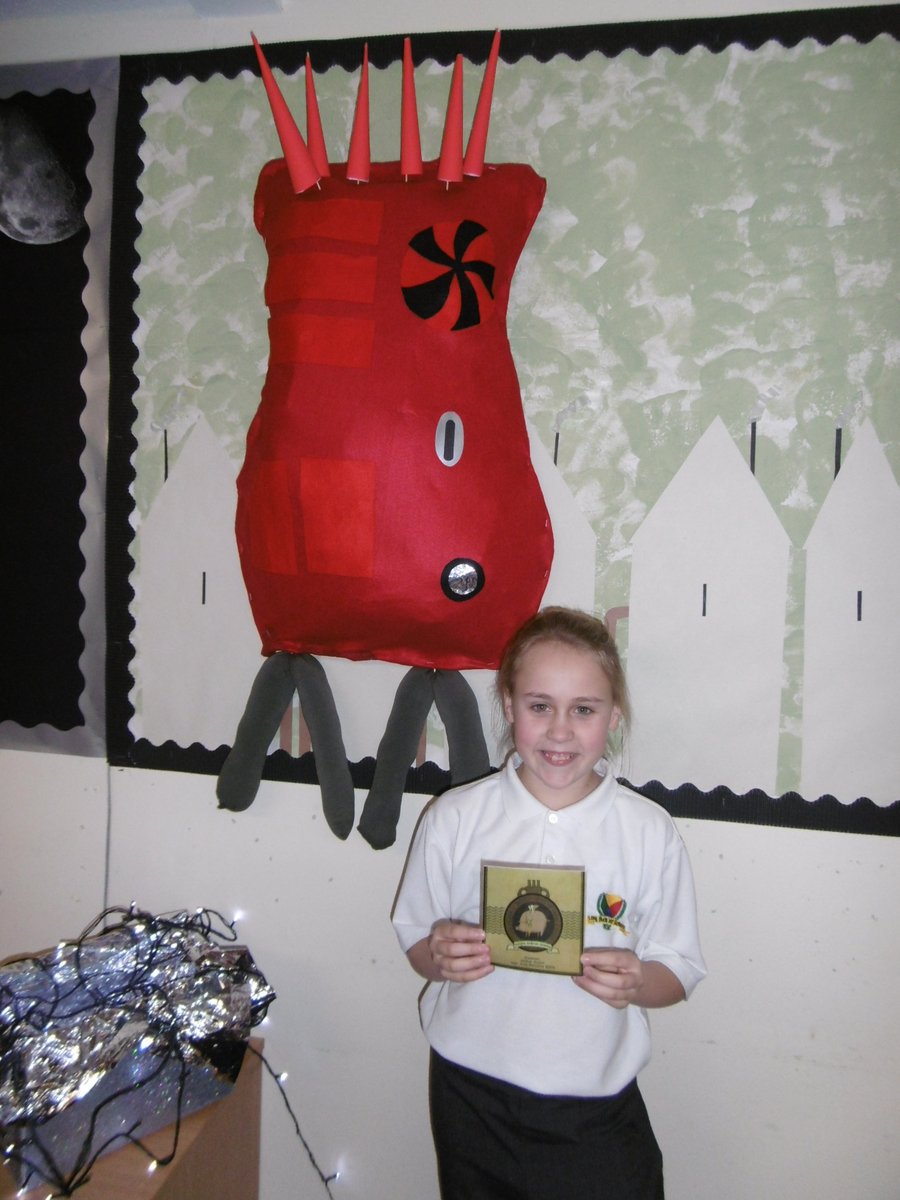 Ideas about our new topic started shooting through the sky like comets and meteoroids. This budding clan of astronauts had no doubt - SPACE, STARS AND ALIENS have landed! As for the spiky creature on the wall - we now know it as 'tHe LoSt ThInG', straight out of our new Literacy text written by Shaun Tann.
With the clues well and truly sussed, we set about answering a scientific
question. How does the Solar System function and what is its impact? Using a
variety of research methods, art equipment and drama, we presented our
findings to the wonderful Year 3 children!