Hello from the trenches! Greetings from the 6H battalion...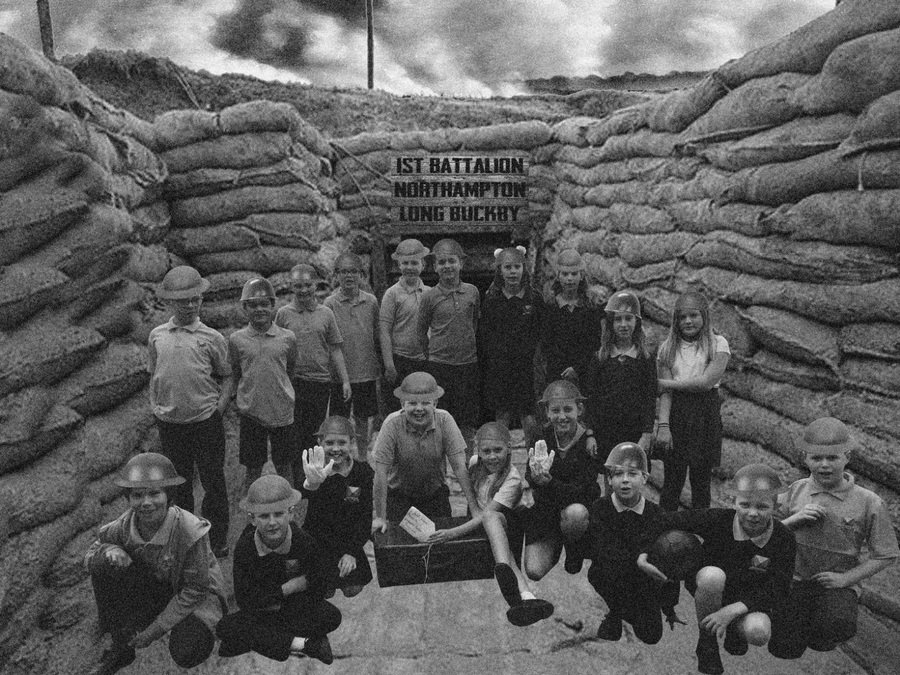 A battered suitcase appeared, but what could be inside? A luggage tag read "If found please return to William James Foreman". Soldier Townsend was brave enough to carry out the first inspection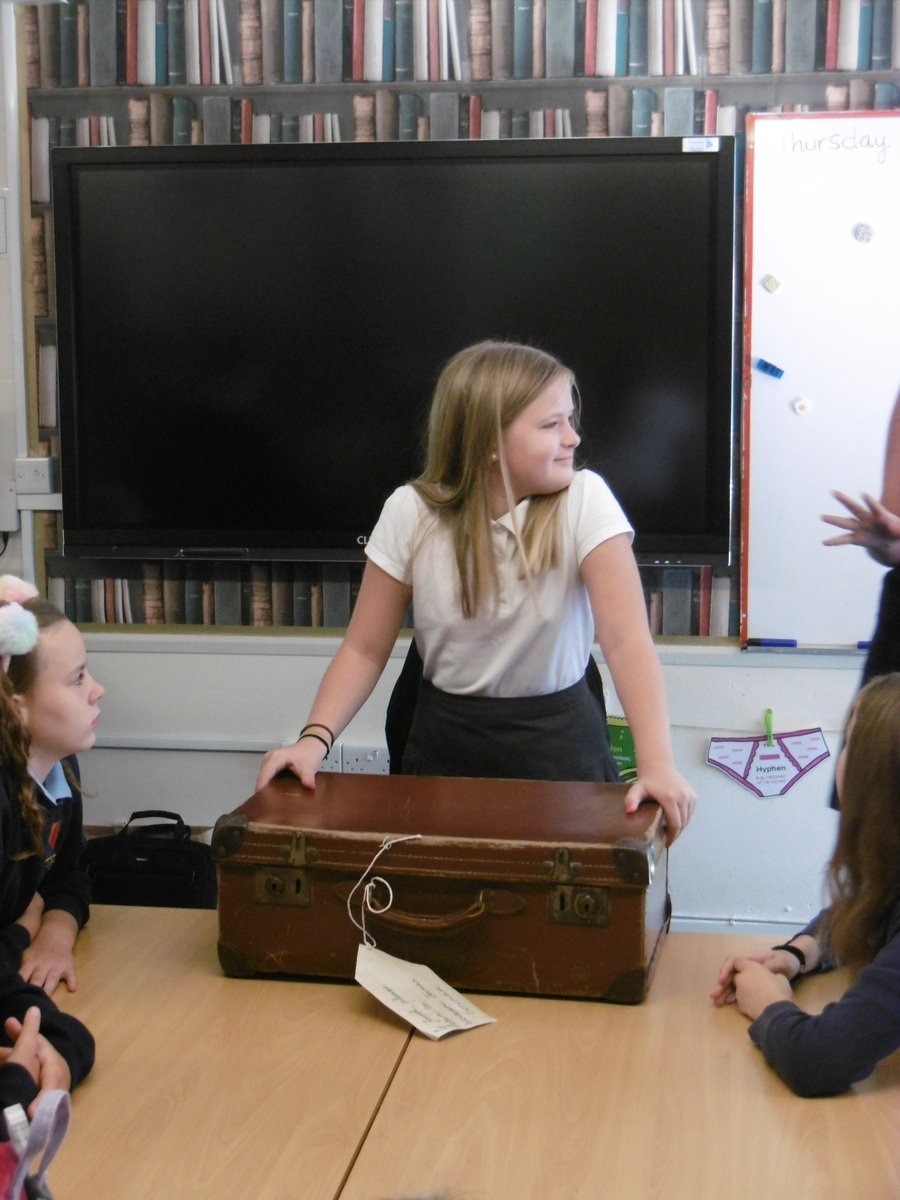 First out, a football! This one looked old and it was rather deflated...Solider Brickwood-Barnes had already began to suspect wartime footy!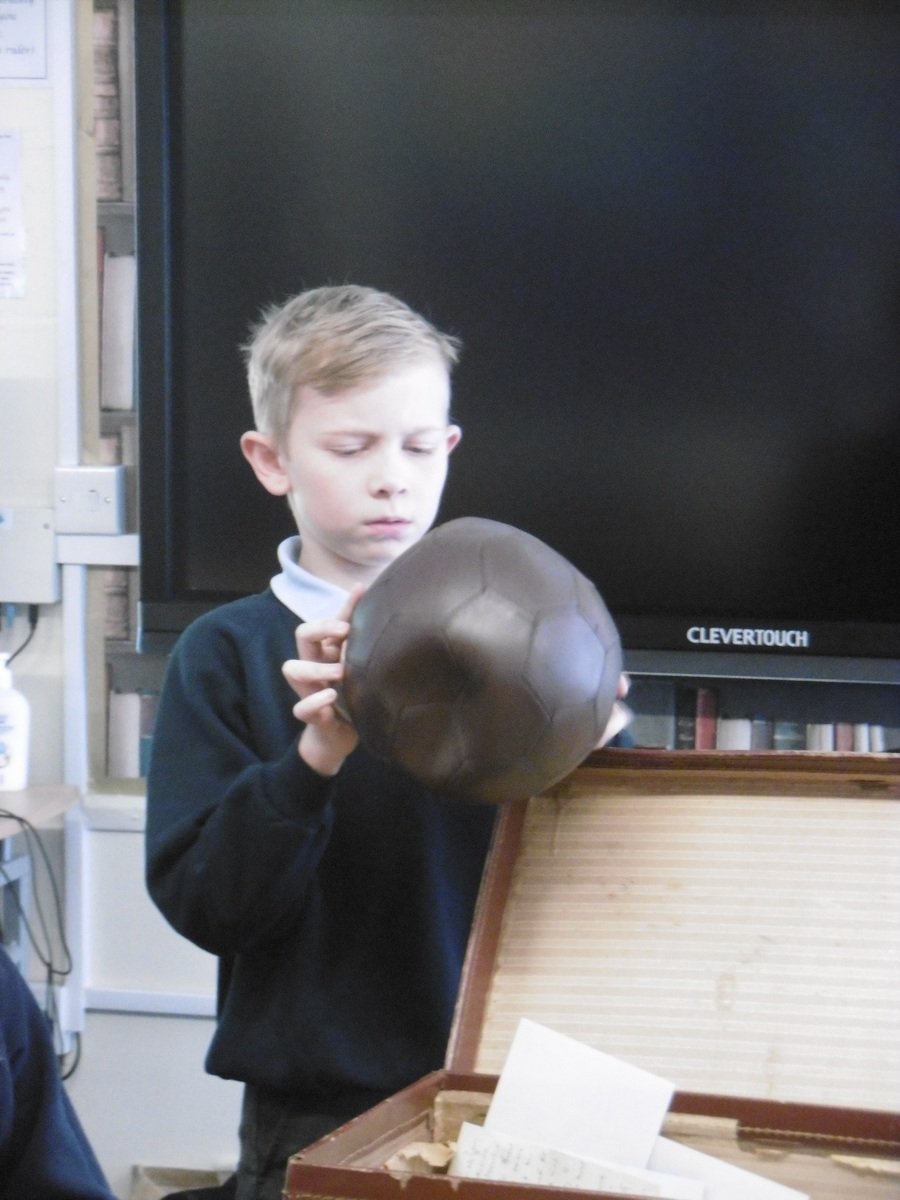 An embroidered handkerchief, a theatre programme and a patriotic pledge...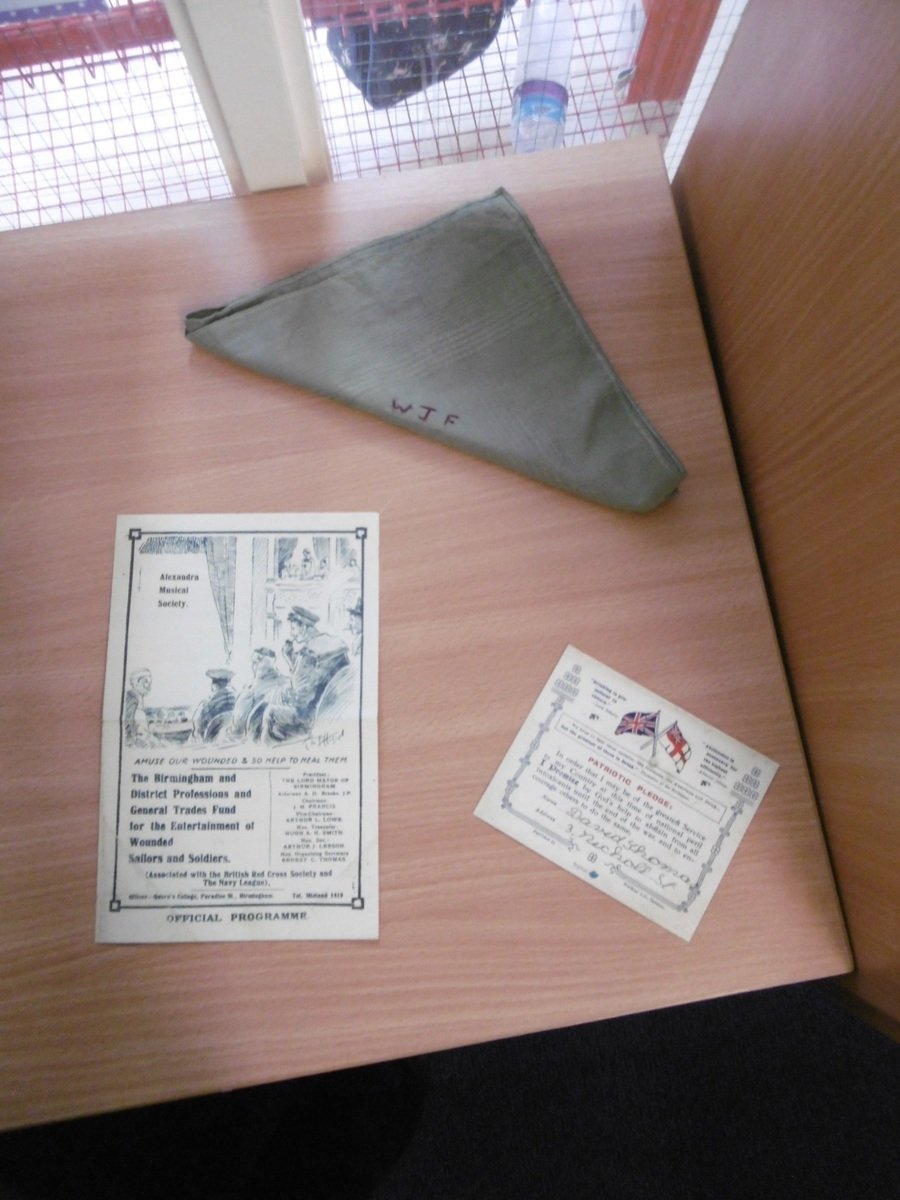 This battalion were hot on the trail. 6H soon identified that said battered suitcase was in fact a treasure chest of World War 1 relics!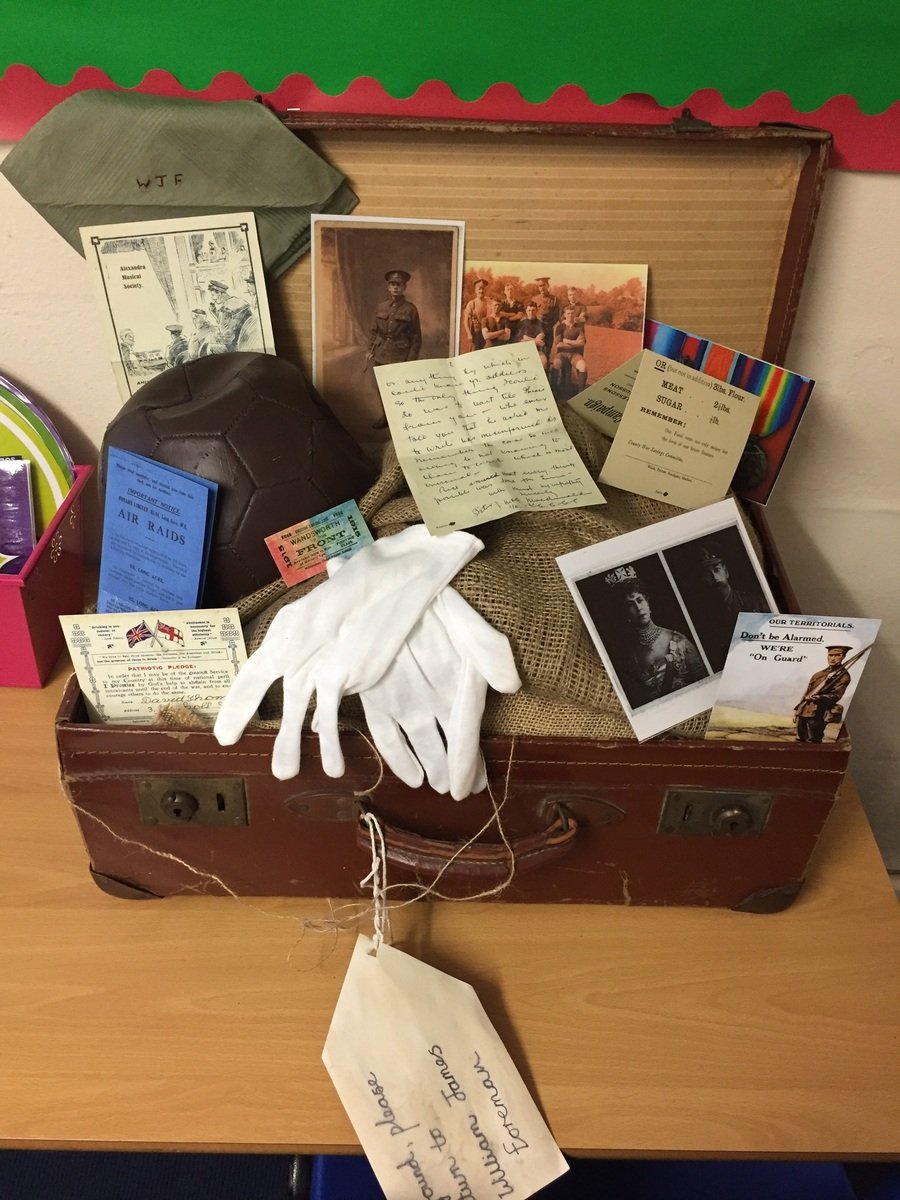 Eager to demonstrate their FANTASTIC writing skills, 6H were straight into the trenches. Listening to an orchestra of 'trench noise' and imagining what it might have looked, felt and smelled like to be in one, the battalion write to you with the following...
The trenches are vile. Dark, billowing clouds of smoke are attacking our lungs. The stench is sickening and the taste of volatile vomit is creeping into our mouths. Above our heads, bombers spry along the enemy lines. Nervously gripping our only protection, we watch our fellow men drooping like wilting flowers. We sit here listening to a crescendo of gunshots, but we will never give in.