Year 6 SATs Preparations
So, what does SATs preparation look like at LBJS?
May 2019
Even Angus, our reading dog, wants to get involved...
"Revising is really fun because you get to do it with your friends and you get to learn things that you haven't learnt before. Remember - What you put in, you get out!" Harvey
"Revising is fun with friends. Read Theory, SPAG and MyMaths is a great way to keep low scores away!" Reuben
"If you work hard enough, you can achieve anything!" Archie
"SATs were really nerve-racking and when I started I was very nervous, but now I've revised I'm ready!" Cody
"The one thing that was helping me through SATs was that whenever I had a spare minute at home or at school, I would spend it doing revision. I 'Fill the unforgiving minute' Kaitlyn
"Revising is fun when you're with your friends. LBJS supplies the best equipment and areas to revise in. So, SATs...Bring it on! I'm in it to win it! Brayden
"SATs may be seen as intimidating, however if you try to the best of your ability, you can achieve the impossible. The teachers will always be there for you. Just don't worry!" Lily
"My name is Olivia and I just want to say that if you are worried about SATs then try to build more courage everyday, trust me, it helps. All the teachers and all your friends and family are there for you. Think of it like a race - prepare for the race - like SATs, you will run it - you do the test, win the race - you succeed - you pass the test. Always believe in yourself!" Olivia
"SATs can be worrying, but your revision calms you down, especially the jokes in some of the books. I love revising with my friends in the reading garden." Elsie
"SATs aren't worth worrying about, everyone helps everyone, especially your friends and teachers and you get to learn loads of new and exciting skills." Georgina
"The support that the teachers give is amazing and the revision groups are really helpful." Ciaran
"In Year 5 I was really worried about SATs, but I've come so far now with Mrs Newbery and Mrs Warren's support. I'm as ready as I'll ever be!
"You get out what you put in" I don't know how many times I've heard this phrase, but trust me, it's true!" Charlotte
"The Secure-in-Six has helped a lot in the build up to SATs." Callum
"Don't worry about SATs because it's nothing harder than a normal test, so just do what you would usually do." Sam
"Don't worry guys, SATs are easier than you think!" Philip
"I've really enjoyed revising with my friends." Peter
"I used to feel worried about my SATs, but now I have had time to revise and learn, I feel confident." Yann
"SATs are nerve-racking, but there are fun things to look forward to after." Alex
"When I started Year 6 I was really worried about SATs, but now that I have had lots of time to revise and learn, I am ready! Just put the effort in and you'll achieve anything!" Paige
"The harder you try with your revision, the easier your SATs will be." Leah
"In Year 5 I thought that preparing for SATs would be boring, but revising is actually quite fun!" Nathanael
"SATs revision is more fun than you might expect. You get to go into the reading garden or you can go outside and revise with your friends." Mirek
"If you try hard and persevere, you won't have a problem with SATs." Kobi
"Don't worry SATs will come and go, just think of them as normal tests. Don't stress out, revise little and often to keep you plates spinning!" Eleanor
"We have worked our socks off for SATs, but it's really worth it. Mrs Newbery told us all a saying, "Fill the unforgiving minute." BRING IT ON!!! Phoebe
"Believe in yourself and do your best, it actually helps!" Sam
"At the start of the year I was scared about SATs, but now, with just under a week to go, I feel positive that I will do well." Liam
"The more you put in, the more you get out!" Kory
"Even though SATs are nerve-racking, the time flies by and it will all be
fine!" Layla
"SATs are scary, but when it's time, it's a walk in the park." Luca
"Once it's done, it's done. Believe in yourself and don't give up!" Edward
"Although it sounds boring, revising with your friends is actually quite fun!" Elliot
"It's fun bringing supplies into school, it makes revising exciting!" Abbie
"Doing my revision with Angus makes me feel very satisfied. He gives me encouragement." Tyler
And finally.... A message from the Year 6 team...
This poem was brought in by Kaitlyn and it says everything we feel at LBJS....
Good luck...YOU GUYS ROCK!!!
SATs don't measure sports
SATs don't measure art
SATs don't measure music
Or the kindness in your heart
SATs don't see your beauty
SATs don't know your worth
SATs don't see the reasons
You were put upon this earth
SATs don't see your magic
How you make others smile
SATs don't time how quickly
You can run a mile
SATs don't hear your laughter
Or see you've come this far
SATs are just a tiny glimpse
Of who you really are
So sitting at your table
With a pencil and your test
Remember SATs aren't who you are
Remember YOU'RE THE BEST!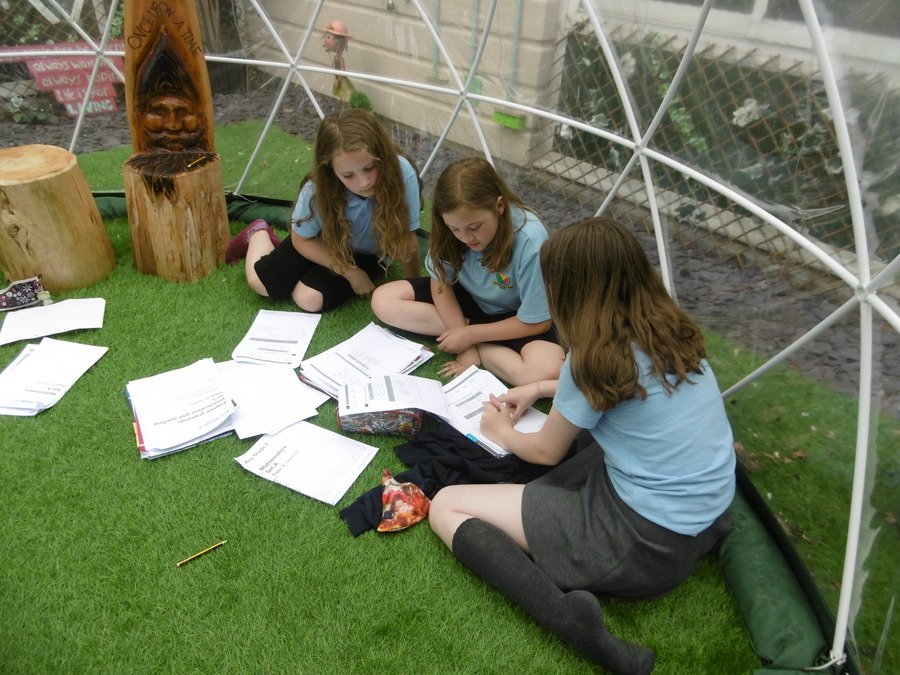 Year 6 putting our fabulous Secret Reading Garden to good use...
"The best thing is that they (the staff at LBJS) never stop believing in you." Jenna
"When you are with your friends it's really fun to study together." Natalie
"Every morning we do a Secure in Six and it's very helpful for the arithmetic tests and the Year Six teachers are extremely supportive throughout the SATs build up." Sophie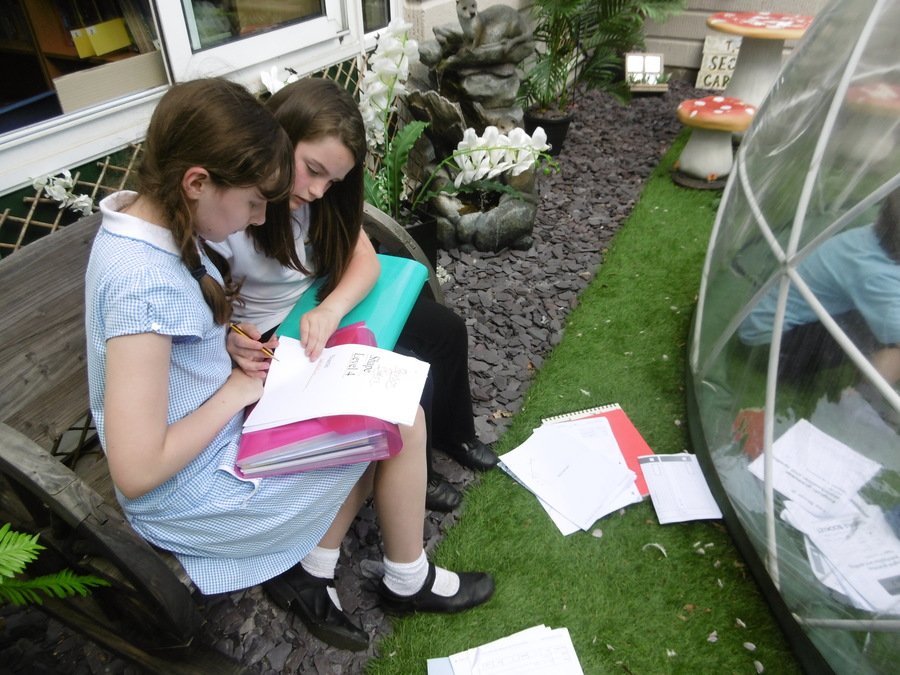 "If you put the effort in, you'll achieve anything, if you don't, you won't" Olivia
"In Year 5 I was quite nervous about SATs, but now the time has come I am very confident thanks to the support that LBJS gives. The staff made me feel very secure and they have done everything they can do. Doing revision in the reading garden is definitely one of my favourite ways to revise. I LOVE Year 6!" Lottie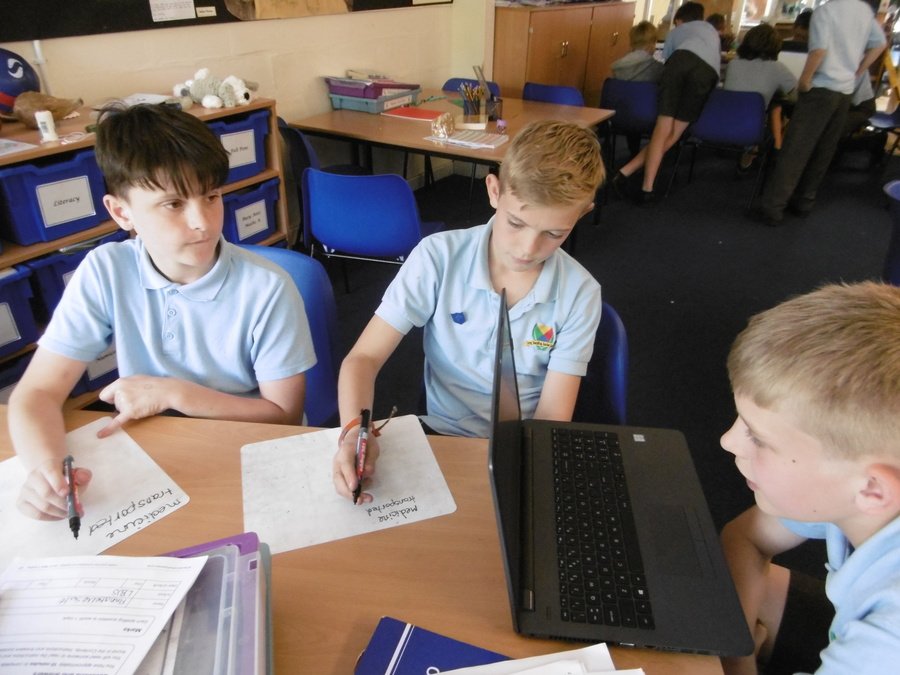 "Secure in Six is one of the best tools to help you with arithmetic. Do it and you will have nothing to worry about, you will be fine!" Jack
"Although SATs can be nerve-racking, it's also very exciting to have the independence to learn new things that the teachers haven't taught you yet." Daniel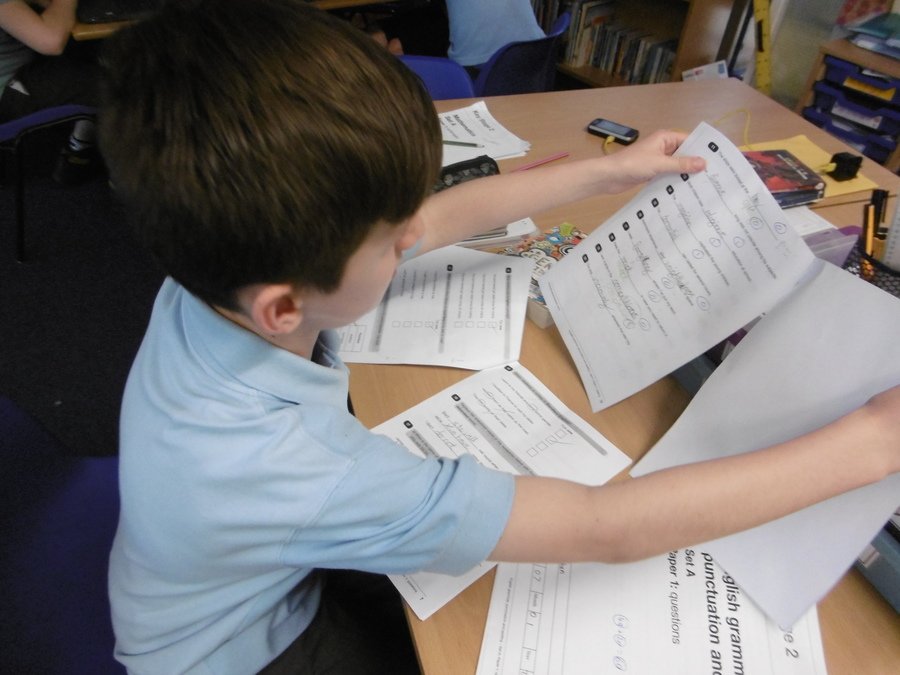 "Although I was worried about SATs at the start of the year, all the revision we have been doing has me confident that I will do really well." Lucas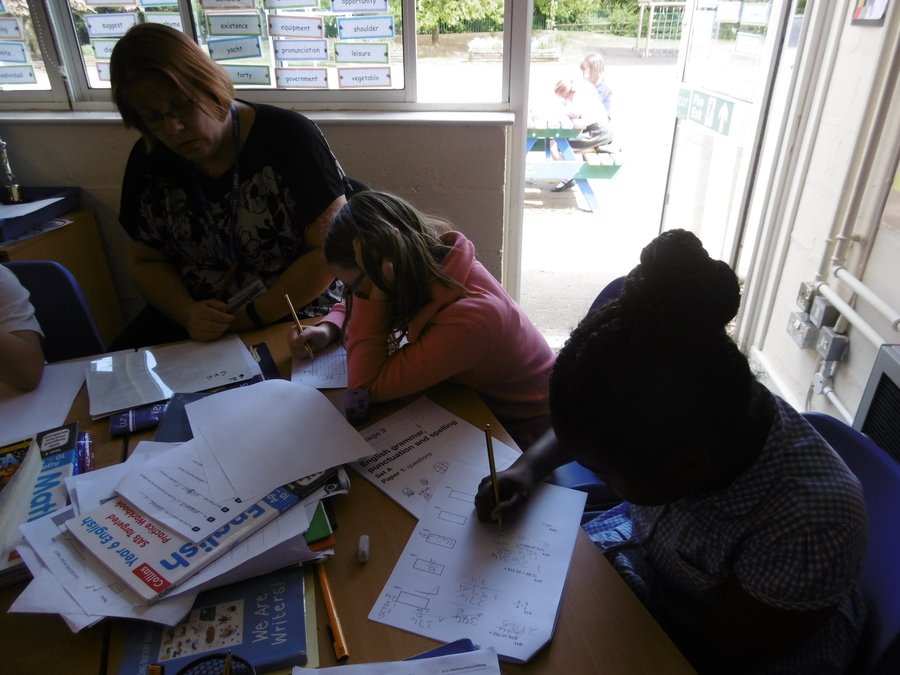 "What makes me feel good about SATs, is the help and support that everyone has given me." Isabelle
"I've really enjoyed the chance to revise the things that have confused me and now I feel epic!" Michelle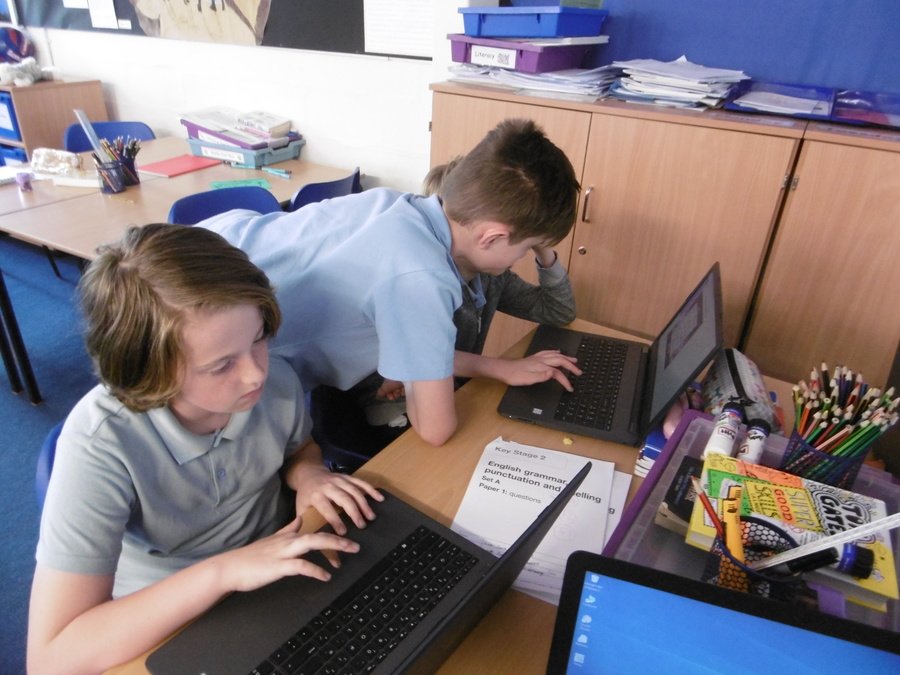 "SATs is nothing to worry about. Just take life by the pencil and do what you normally "wood" Lennon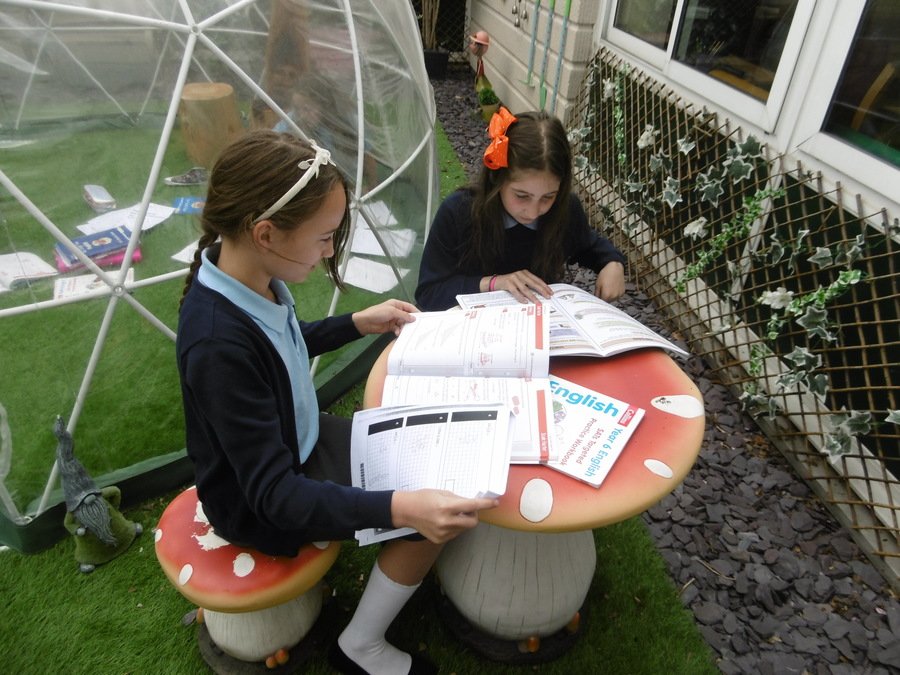 "SATs are can be stressful, but revising is the calmest thing and the funniest thing EVER!" Emilia
"The more revision you do, the easier it is." Annalise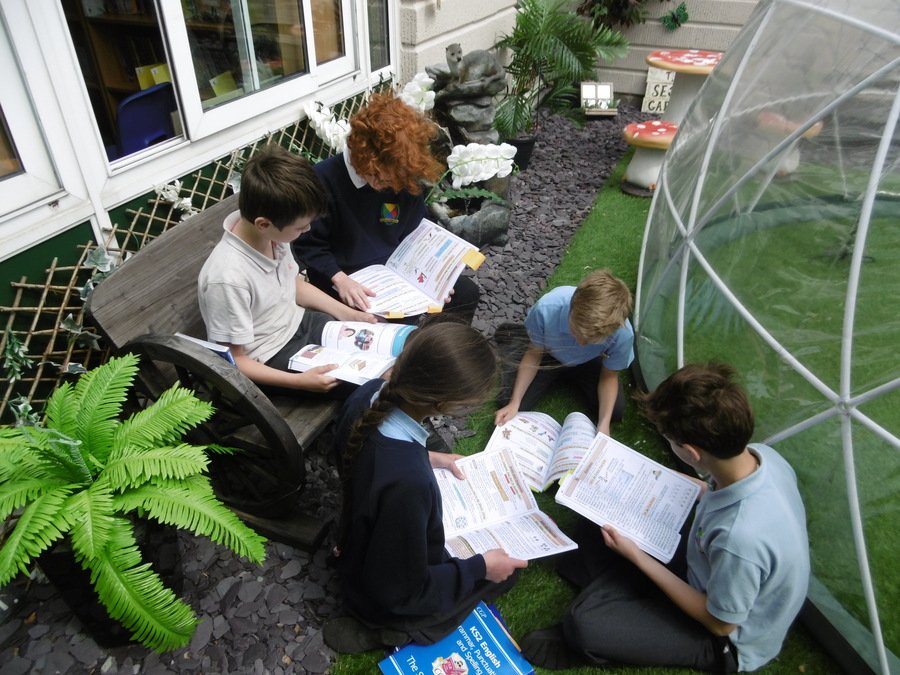 "If you've tried your absolute best in revision, you've undoubtedly bossed SATs!" Noah
"Don't worry SATs are easy. When revising, don't cram Year 6 every single day. Do some when you want. Don't worry!" Fran
"If it wasn't for SATs I wouldn't have learnt what I have. Tests are great!" Neil
"Revise to succeed and don't stress." Finn
"The CGP study books we were given have helped a lot. They improve your SPAG, maths and English. Also, have a great sense of humour!" Harry.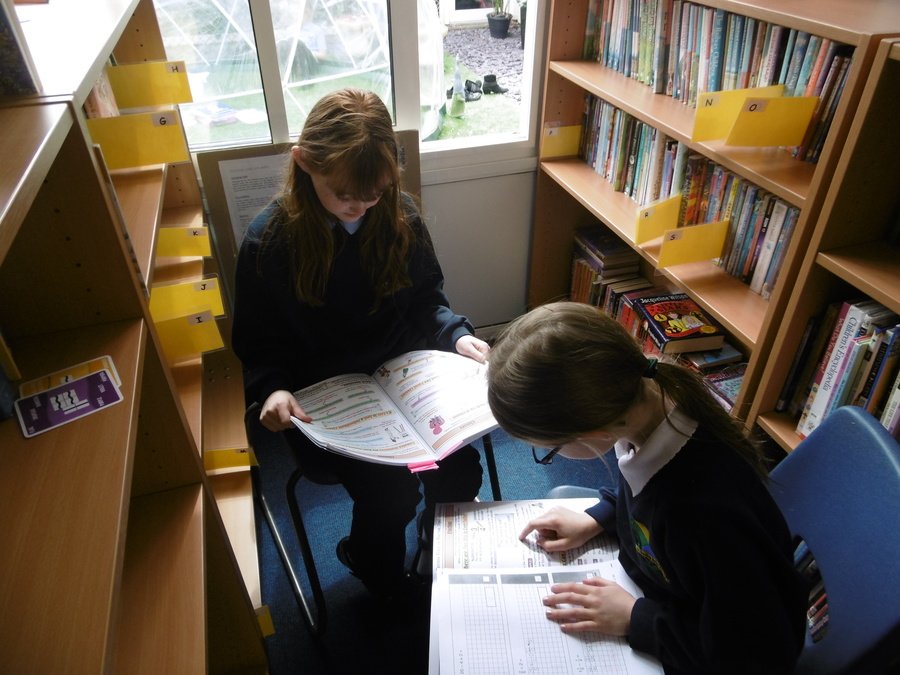 "Even though revision seems like lots of work, I find it a useful thing to do in my spare time." Millie
"Revision may be annoying when you do it, but it pays off in the end." Hazel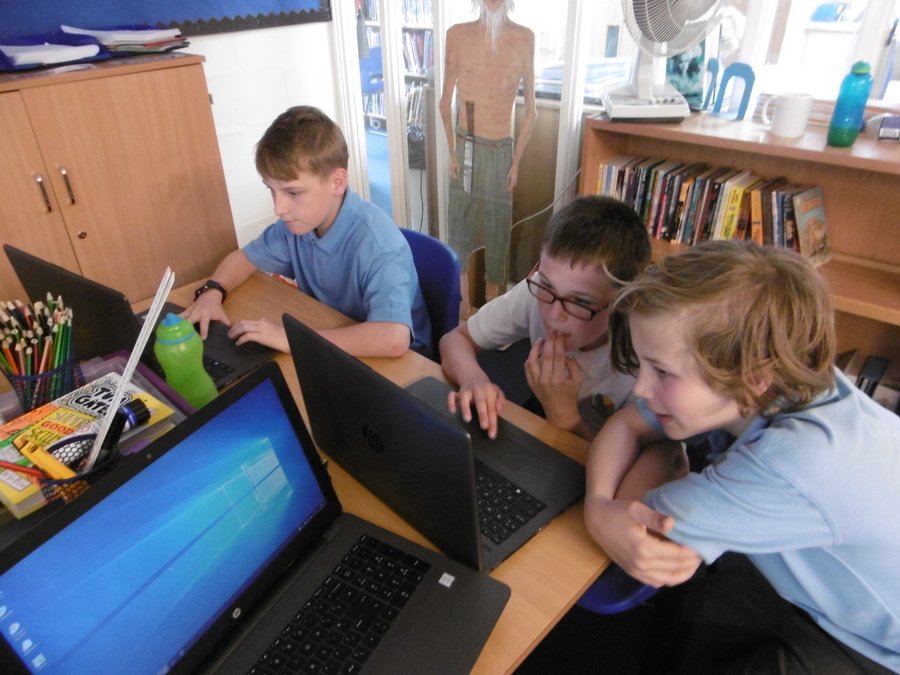 "Our favourite thing is the support from the teachers in revision groups." Ethan and Ollie
"This week has helped me a lot. The test we did really helped and pictured what I could really get in my SATs. Secure in Six has really helped too. There is nothing to worry about." Ruby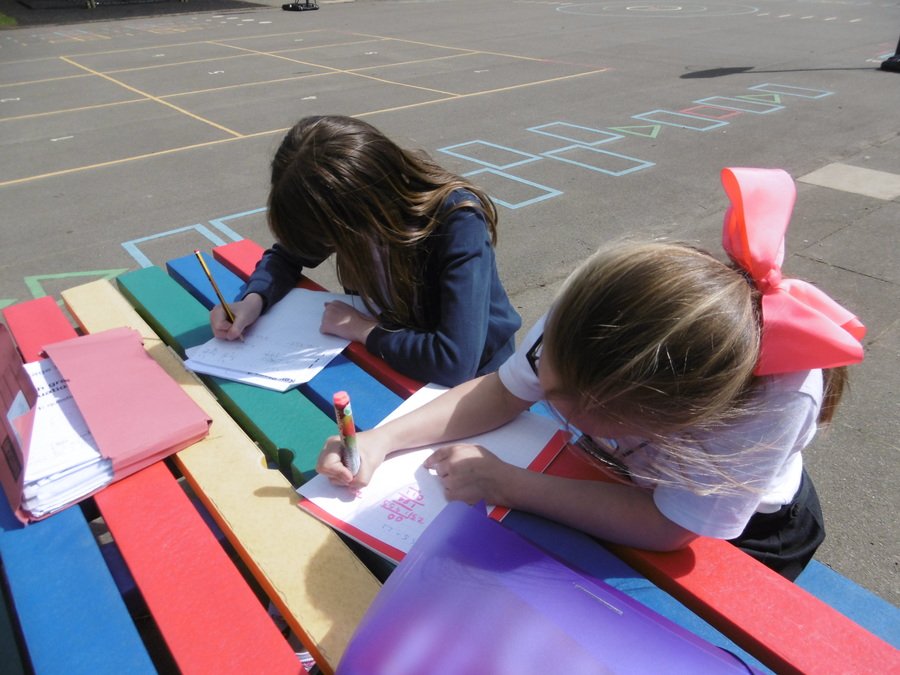 "We have all worked really hard and now we are ready for our SATs...Bring it on!" Amelie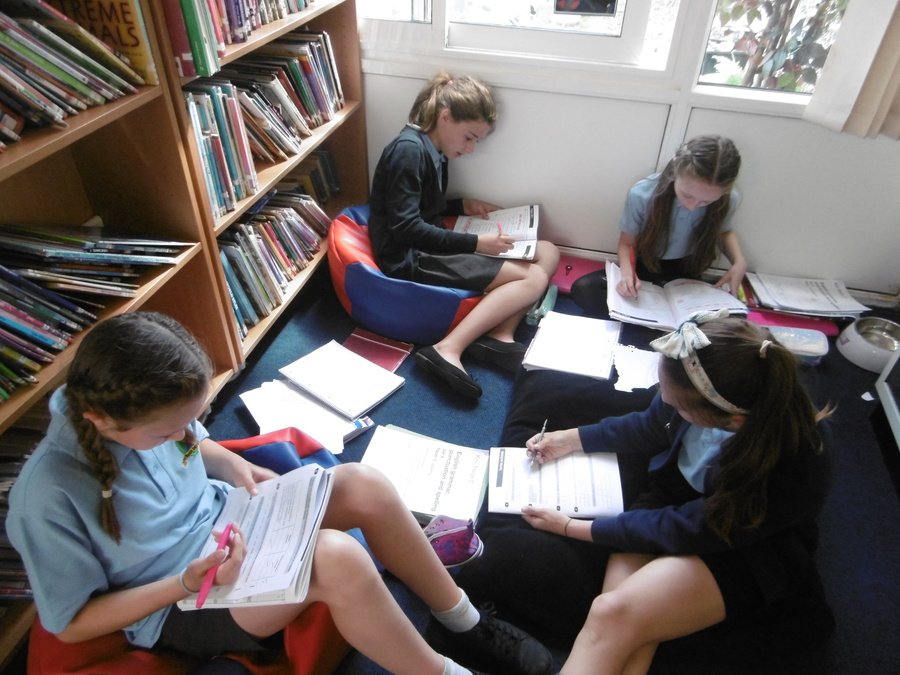 "Doing some revision each day keeps the low scores away!" Amelia
"Keep calm and keep trying! Use the 'unforgiving minute' to study, little but often. I promise that you will be okay. Remember, no-one is perfect!" Daisy
"Year 6 preparation for SATs was awesome. It improved everybody's scores on the preparation tests we did the week before SATs arrived. Year 6 is awesome!" Polly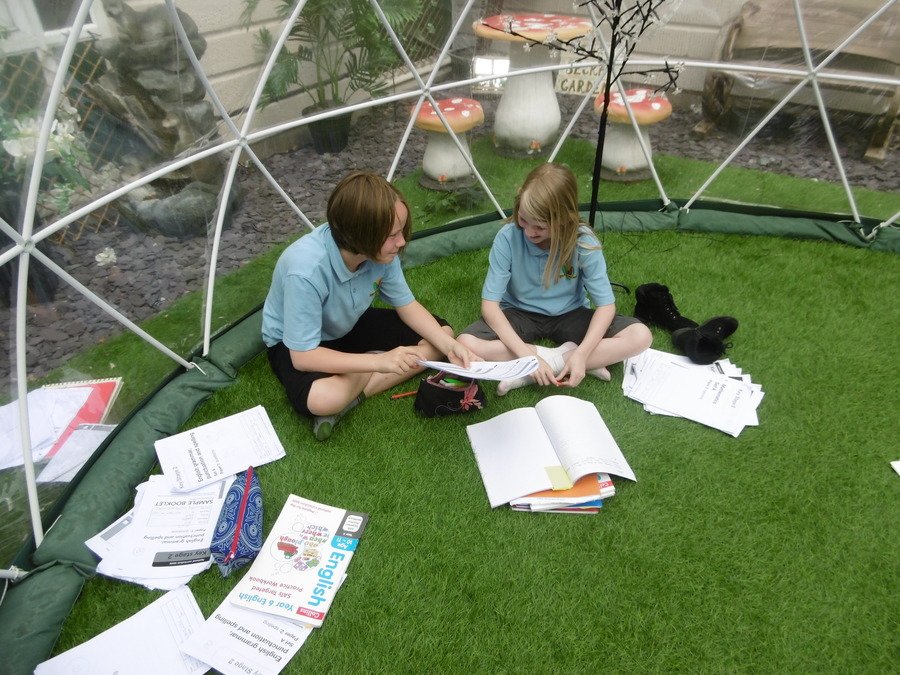 "I enjoy revising because you can relax with your friends whilst still learning." Bethany
"When you're working with your friend, listening to what they say helps you a lot and it's fun." Rosie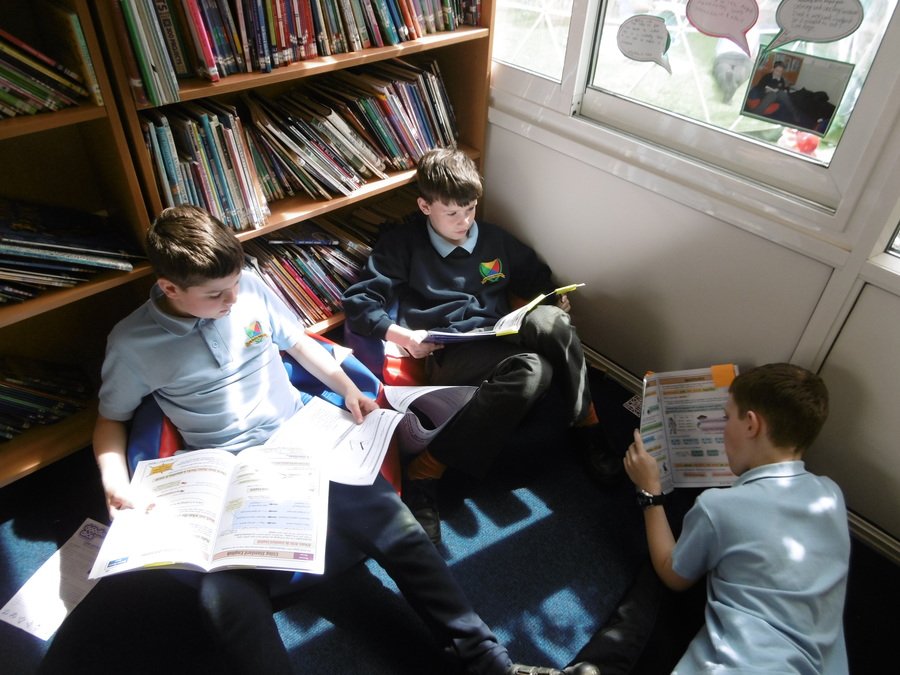 "At the start of September I was worried, but now I am excited and happy to go through this experience." Adam
"In September I was petrified, but now I'm prepared and ready." Matthew
"At the start of September I was having nightmares about SATs, but now I feel almost excited about them. Because of the teachers, I feel ready for anything!" Joe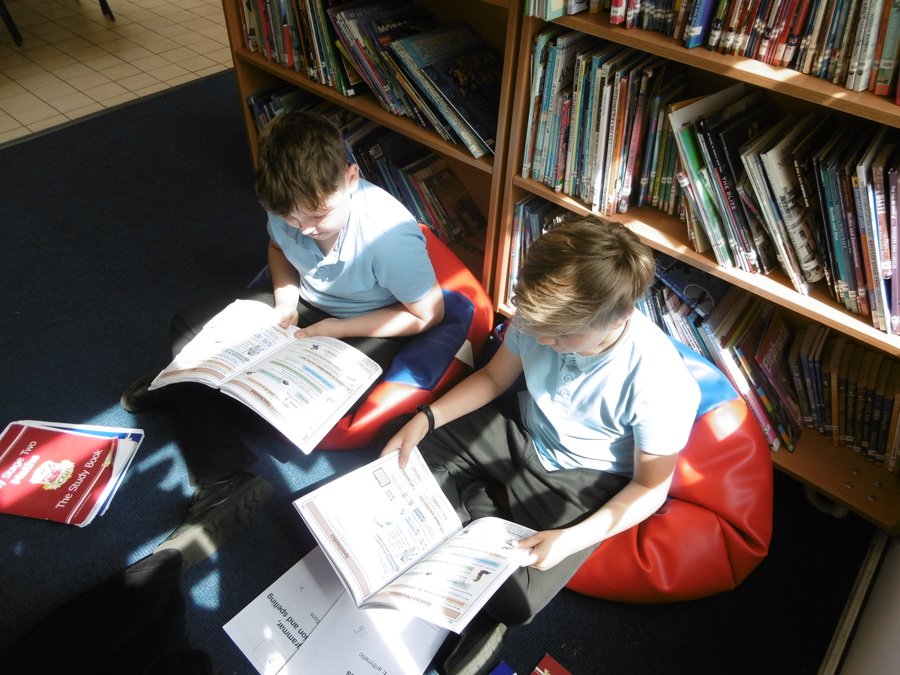 "Working with my friends helped. We all knew what we needed to work on and we had a laugh whilst doing it." Sean
"Secure in Six has helped me with arithmetic and I'm going to continue getting 40/40." Kian
Team Year 6 would like to wish ALL of our wonderful Year 6 pupils the very best of luck next week. The amount of hard work you have put in has impressed us immensely
But remember this ...
SATs are just tests for Maths and English. They don't show how kind, funny, creative or quirky you are - and all those times need to be celebrated! Your value and worth is much greater than your SATs results.